A-TIN Transport LLC started 2020 with 15 employees who stayed busy with up to 300 trips per week—shuttling clients between doctor's offices, dialysis clinics, nursing homes and the like.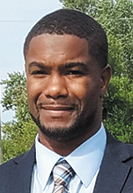 But in the spring, the pandemic decimated the non-emergency medical transport business, as doctor visits moved online and A-TIN's elderly clients stayed home.
A-TIN is down to 35 or fewer trips per week—which forced owner Walter Litzlbauer Jr. to lay off nine employees and idle some transport vans to save on insurance. Revenue year-to-date is down 63%.
"We lost a lot of business," he said. "We're trying to stay afloat as long as we can."
Business advisers and advocacy groups say many small businesses that have managed to survive the pandemic so far are heading into a brutal fall that likely will spawn a wave of failures.

The pressure is intensifying as the pandemic drags on, even as firms burn through the last of government assistance that eased the financial pain.
A-TIN received just an $8,000 U.S. Small Business Administration grant, but thousands of Hoosier businesses received Paycheck Protection Program forgivable loans that helped them meet payroll and other expenses.
A National Federation of Independent Business survey conducted last month of small businesses nationwide found that 84% had used up their entire PPP loan, up from 71% in late July.
A local attorney who represents many locally owned restaurants predicts a devastating shakeout.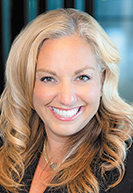 "I think as many as maybe 40% or 50% could close," said the attorney, Hannah Joseph, a partner at the Indianapolis law firm of Jeselskis Brinkerhoff and Joseph LLC. "It's bleak. I have to say, it's bleak."
Restaurants are especially vulnerable, she said, because they operate on very thin margins and don't typically have cash cushions to fall back on.
"Even the most successful restaurants are often cash-poor," Joseph said. "The margins are just so slim that, if you get behind, it's almost impossible to get your head back above water."
Making matters worse, restaurants have had to deal with a raft of unfamiliar challenges, from mass layoffs to launching takeout and delivery models to navigating the complexities of the PPP program.
"Those are all things that none of them had done before," she said.
Murky future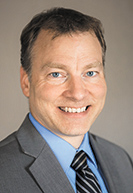 The high level of uncertainty on multiple fronts makes business decisions especially challenging right now, said Rick Procter, executive director of entrepreneur services at the Indy Chamber.
One big challenge, Procter said, is balancing immediate versus long-term needs.
"When you just don't know what the future holds and you no longer are assuming that everything will be fine in a month, then it's difficult to make decisions that both impact positively the next month of work, the near term, and what's right in the long term for your business," Procter said.
For instance, a business might be considering whether to sell assets to raise desperately needed cash, even though it will need those assets when business improves. Or business owners might be weighing whether to delay paying a credit-card bill even though that could damage their credit score.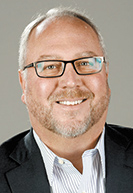 Small-business owners tend to be nimble and able to pivot quickly, but they often have had to make those changes without a clear read on the future, said Mark McFatridge, executive director of the Old National Bank Center for Business Excellence at Butler University. The center offers resources and advice to privately held businesses.
At this stage of the pandemic, McFatridge said, many small companies have embarked on a pivot strategy, "but still there's that uncertainty of, 'Is this the right thing to do for the long term, or is this just something to get through today?'"
Big decisions
At A-TIN, Litzlbauer is considering numerous pivots, such as providing transportation for day care centers or charter schools, moving into other types of social-service transport, converting to not-for-profit status or getting into another industry altogether.
But until things fully reopen, Litzlbauer said, he feels unable to commit to a particular path. He also wonders whether clients will resume their former travel patterns.
"There's got to be locations to go to—and people have to be willing to go to them—in order for the business to thrive," Litzlbauer said. "It takes money to make money, and so we're in the position of studying what's the best thing to do going forward."
Indianapolis-based coffee roaster Tinker Coffee is faring better than A-TIN, though its sales are down a hefty 33% this year.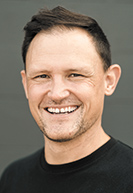 The business received a PPP loan of nearly $60,000, most of which went to cover payroll for its six employees before running out in about two months.
"It gave us a little bit of breathing room," said Tinker Coffee co-owner Steve Hall.
The company's wholesale business—sales to cafes, churches, offices and grocers—tanked during the shutdown, even as its online sales and monthly coffee subscription sales surged. Wholesale coffee now represents about 40% of sales, down from about 70% last year.
The company, which had planned to open an in-house cafe at its 16th Street roastery and headquarters, put those plans on ice for now.
The slowdown also gave Tinker Coffee a chance to think through production and distribution improvements, as well as how it connects with customers online.
"It's forced us to think a lot about technology," Hall said. "You try to guess what might stick around and what might be a short-term preference."
And the company also decided to move forward with a line of bottled drinks, including cold-brew coffee, chai and spiced milk.
"It's kind of opened up this potential new channel for us," Hall said.
'Back to normal, almost'
Some small businesses say revenue is nearly back to normal, or even up from last year. But these businesses, too, say the pandemic has put them through the wringer.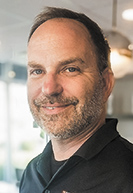 City Way Animal Clinics temporarily closed its Furr Pet Spa grooming salon during the shutdown, but its veterinary clinics remained open as essential businesses and it even opened its fourth veterinary clinic, in Irvington, in May.
"We're one of the success stories," said veterinarian Kurt Phillips, City Way's founder, CEO and owner.
The clinics and grooming salon received a combined $420,000 in PPP loans, Phillips said, which allowed City Way to keep all 60 of its employees and even add 15 workers.
But operating during the height of the shutdown was "arduous" because of health precautions that doubled the length of each appointment, Phillips said.
Clients, for instance, were not allowed inside the clinics, forcing staff to communicate with them remotely about their pets' care.
The clinic also was short-staffed because some employees quit, while others quarantined at home after developing COVID-19-like symptoms.
On the other hand, the number of visits increased because people were at home with their pets all day and were more likely to notice even minor signs of possible illness or injury.
Revenue is up 13% for the year, Phillips said, but expenses have risen as well.
At tech services firm Technology Tailor Made, revenue has largely rebounded after a dramatic dip early in the pandemic, said Robin Walker, the president and owner.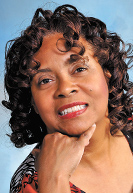 "It's pretty much back to normal, almost," Walker said.
The company, which has four employees and offices in Indianapolis and Cincinnati, offers computer repair, business IT services and website development. It also offers a technology camp for kids in Cincinnati.
Walker didn't win approval for her $10,000 PPP loan until May, weeks after some firms had qualified, and in the early days of the pandemic she cut expenses as much as possible.
So when her landlord offered a temporary rent reduction, she took it. Her biggest financial challenge now is paying back the deferred rent on top of her regular rent. "This is a struggle."
Maintaining safe operations is also a challenge—seeing repair customers by appointment only, sanitizing each piece of equipment customers bring in, handling "paperwork" by phone as much as possible.
But Walker said she's optimistic.
"This is a very difficult and different type of challenge, no question," she said.
"You can get weary and a little frustrated sometimes. … You have to keep looking at the positive side, and the expectations and the hope that we will get through it.
"We have gotten through bad situations in the past as a country, and we will get through this situation as well."•
Please enable JavaScript to view this content.