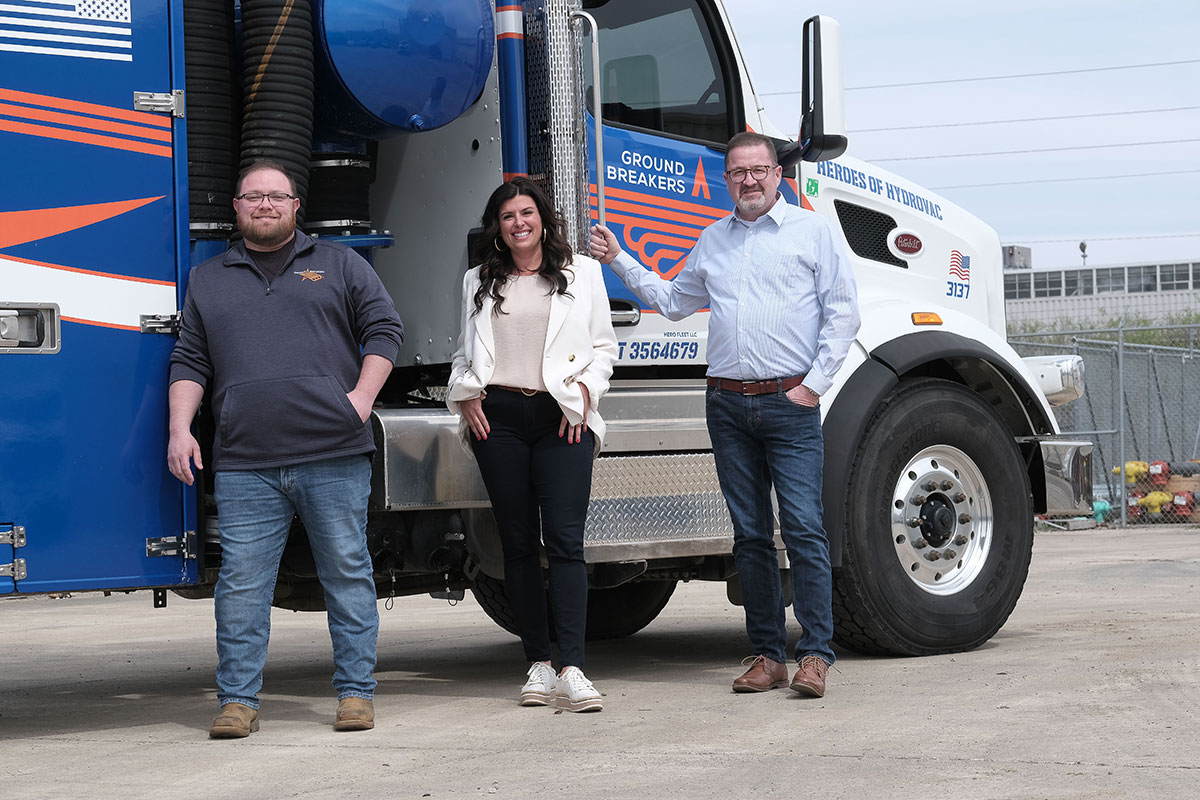 Revenue growth FY 2020 to 2022: 154.6%
2022 revenue: $13.9 million
Learned quickly: Andrea Sloan took over as president of GroundBreakers Hydrovac Excavation in 2018, became a 51% owner in 2019 and bought the company outright in 2021. Although she said she "didn't even know what a hydrovac excavation truck was a little over five years ago," she saw the opportunity to buy a fast-growing company. In the past three years, GroundBreakers has grown from about $5.5 million in revenue to nearly $14 million last year. "As more things go under the ground, I see more opportunity for long-lasting growth," she said.
The business: GroundBreakers provides a "non-destructive method of digging," using highly pressurized water to dig into the ground without disturbing the utilities underneath.
Fueling the growth: Sloan credits execution and culture for her company's growth. When she took over as president, GroundBreakers was what she called "a pen-and-paper company—the guys in the field wrote paper tickets." She created a three-year plan to scale the company, drive operational efficiencies and improve customer satisfaction. She also has worked to instill a culture in which the values of respect, integrity and accountability are key. "It's something I focus on every day. I believe in providing an amazing place to work."
Getting here: Sloan's background includes working in finance, raising a family and serving as a specialist in the Army Reserve. She also worked for the Indiana Department of Veterans Affairs, helping veterans and service members transitioning out of the military find work and current members in the Reserves or National Guard scale up their employment. She already has hired six veterans at GroundBreakers. Sloan said her company's biggest competitor is Badger Daylighting, a Canadian company that works across the United States. She tells potential clients: Why hire Canadian when
you can hire an American veteran?
Bright future: GroundBreakers' biggest customers are utilities and general contractors, "and we've been fortunate that construction has not slowed down." The company has expanded from Indiana into Ohio. It now has two trucks working in Ohio and expects to have four more there by the end of the year.•
Check out more of IBJ's ranking of Indy's fastest-growing companies.
Please enable JavaScript to view this content.