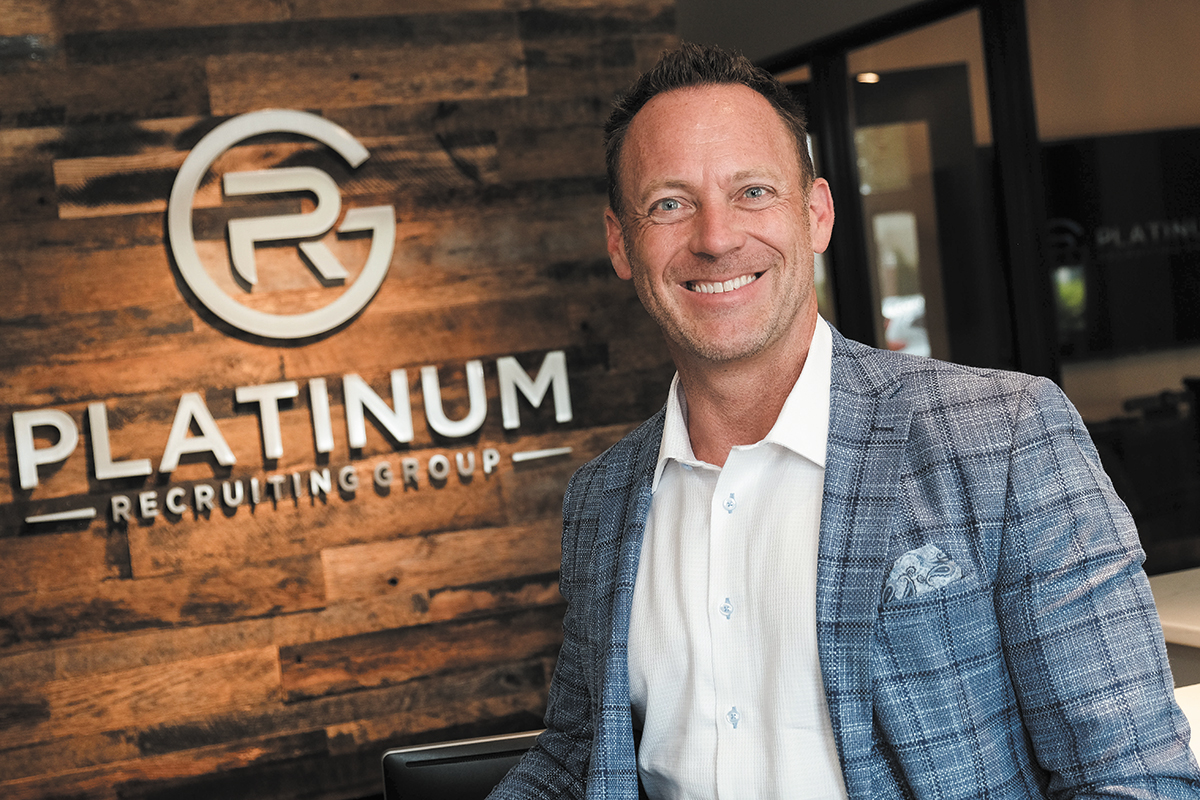 Revenue growth FY 2017 to 2019: 183%
2019 revenue: $3.0 million
Getting started: Brian McCall was a few years into a career in public accounting when he contacted a couple of search firms to help him make a change. One put him in touch with a startup staffing firm that gave him the opportunity to learn its business. That was in 1999, and he's been in executive search and staffing ever since.
Additions: In 2008, McCall launched Platinum Recruiting Group's Indianapolis office (there's also a Chicago office) as an accounting and finance staffing firm. In the last 12 years, the company has expanded its services, adding a contract accounting consulting division (it outsources accountants at all levels) that's grown big in the last two years, an executive search where Platinum helps companies build strong leadership teams with executive-level hires, and HR staffing from mid-level to executive.
How it grew: McCall said Platinum's growth took off when he bought out a business partner and gained 100% ownership. He got capital to fund growth, and in the last three years has doubled the size of his team. "We've got some of the most tenured and talented recruiters in our market under one roof working for our company," he said.
How it works: Platinum does more than provide resumes to companies, McCall said. "We're advising them on decisions to help build teams and advising our candidates on making solid career decisions." Platinum's clients range from emerging growth to Fortune 50 companies.
Big job: McCall tells the story of a recent client that had experienced frequent turnover at the leadership level. What started as a search for a chief financial officer soon added a second search, for a vice president of human resources. Then the company realized it had a weak link in the chief operating officer position. Within six months, Platinum had replaced all three. That company wants to quintuple its business in the next seven years, "and now they have the team to do that," he said. "That's been the fun part of my job in the last 20 years: having a direct impact in somebody's life to change their career and change a company's future."•
Check out more of IBJ's ranking of Indy's fastest-growing companies.
Please enable JavaScript to view this content.