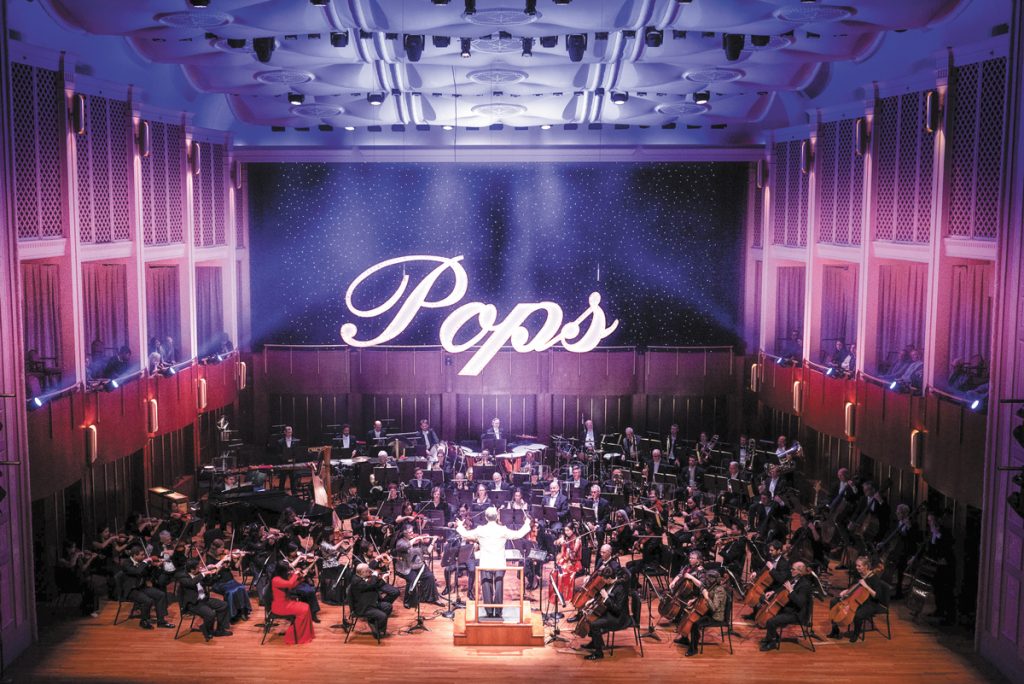 The Indianapolis Symphony Orchestra has a big year ahead.
In 2020, the organization will hire a new concertmaster, begin the search for a new conductor to succeed Krzysztof Urbanski, and negotiate a new contract with its musicians.
And all of this comes while ISO leaders try to pull the organization out of the red. The symphony has had a budget deficit two years in a row—including $750,000 in 2019—and CEO James Johnson does not want to make it three.
"Clearly, we have our financial challenges, and my mandate from the board is really to address those, and quickly—this fiscal year for sure," Johnson said.
It's not a situation Johnson would have wished for so early in his tenure leading the ISO, but he said he knows "change is to be expected" at all arts not-for-profits.
Johnson became CEO in April 2018 after seven years leading the Omaha Symphony in Nebraska and a 10-year stint as CEO of the New York Pops. He replaced Gary Ginstling, who spent more than four years in the position before leaving to become executive director of the National Symphony Orchestra in Washington, D.C.
Johnson said he came to Indianapolis because he admired the ISO's versatility, and he's confident the orchestra will be able to bounce back from this latest budget gap.
"I think that the ISO punches above its weight," he said. "We are in such good shape with the musicians and the programs we're offering."
Budget seesaw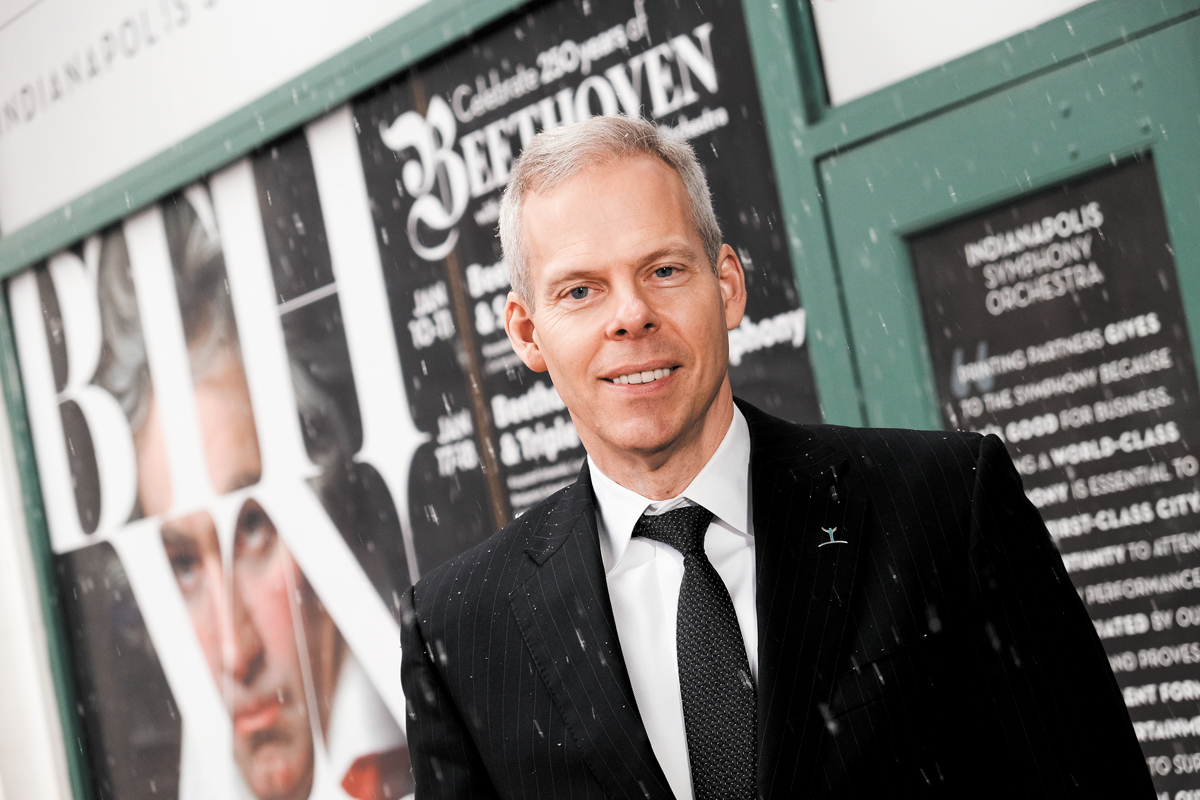 The ISO's finances have been up and down over the past decade. Officials cut expenses significantly during the Great Recession, but the orchestra still ended 2011 with a $1.7 million deficit.
Additional budget cuts and improved revenue eventually led the ISO to report three straight years of surpluses, from 2013 to 2015. During that period, ticket sales saw double-digit growth and fundraising increased more than 50% over the 2012-2013 season.
But expenses started growing faster than revenue. And in fiscal year 2018, the ISO finished $1.05 million in the hole.
The situation improved in 2019, but the orchestra still ended the fiscal year with a deficit of $751,000, according to financials released in December.
The 2018 deficit came even as the ISO experienced record-high ticket sales of nearly $11.3 million. That dropped slightly this year, to $11.1 million, and Johnson said that's one reason for the continuing budget problems.
"We were over-optimistic in projecting those sales would continue on the path they were going," Johnson said. "Ticket sales were very strong but not to the extent we had hoped."
In particular, he said, ISO officials were too optimistic about Symphony on the Prairie, the annual outdoor concert series at Conner Prairie in Fishers. Johnson said the goal was to hit $5 million in sales. They reached only $3.5 million, although that was still a record high.
Fundraising exceeded the ISO's $8 million goal, coming in at nearly $8.4 million, but that's still down from $8.7 million in 2018.
Both revenue and expenses have steadily increased for years—but not at the same rates. Since 2015, revenue has grown 15%, while expenses have grown nearly 23%.
That has caused the ISO to keep turning to its foundation for financial support. In 2019, the foundation contributed $6.6 million to the operating budget, up from $4.7 million in 2018. Compared to the foundation's total assets at the beginning of fiscal 2019, the 2019 contribution represents a draw rate of 6.5%.
"We know that's not sustainable," Johnson said.
The ISO wants the foundation to provide a "manageable draw" each year, which he said would be about 5%. That was the 2018 draw rate.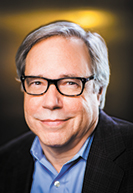 Jesse Rosen, president and CEO of the League of American Orchestras, said it's common for orchestras to occasionally have deficits.
"I think what one pays attention to is the size of the deficit and the frequency of the deficit," Rosen said. "I would say overall, it's never a good thing, but the significance of it really needs to be looked at with other fiscal aspects."
Johnson said a couple of ways the ISO is hoping to balance its budget in 2020 is through improved Symphony on the Prairie ticket sales and by closely managing expenses.
The ISO has also realigned some staff positions and, through attrition, is down to 54 full-time employees. The organization usually has more than 60 employees.
"It's not radically lower, but it's somewhat lower," Johnson said. "We're trying to be lean and mean in every way we can."
Filling key roles

Budget challenges aside, the ISO has to fill its top two musical positions—concertmaster and conductor.
Concertmaster Zachary DePue, who had been in that role since 2007, resigned in June 2018. Maestro Urbanski, who joined the ISO in 2011, will leave after the 2020-2021 season.
As concertmaster, DePue served as principal violinist and was second in artistic command behind Urbanski. Concertmasters typically oversee rehearsals, handle solos and work with the conductor on arrangements and sound.
Johnson said he couldn't discuss the details of DePue's departure other than to say "it was an amicable decision." Since then, the ISO has had 18 musicians audition for the role, and Johnson said he expects to announce DePue's replacement early this year.
As for the conductor search, Johnson said ISO has formed a committee with board members, staff and musicians that has been tasked with first deciding what qualities they want.
"Right now, we are considering not who but what this orchestra needs," Johnson said.
Officials already know they want more than just artistic talent, he said; they want the next music director to be connected to the community; support important initiatives on diversity, equity and inclusion; and be helpful with fundraising.
"So, we want a lot in one person," Johnson said. "It won't be easy to find that person. There's a lot more than just waving a baton every night."
ISO Board Chair Yvonne Shaheen said she wants to find someone who is in Indiana more often. Urbanski travels regularly and conducts only nine to 11 weeks of the ISO classical season.
"He's so good, and he's so dynamic," Shaheen said. "But we hope we can get someone who will be here more than Krzysztof Urbanski."
Whomever they select will also have to conduct the orchestra at least once before being hired, which means the search process could last several years. That's because schedules are sometimes booked two years in advance. It also means there will almost certainly be a gap between when Urbanski leaves and the new conductor starts.
"I don't want our patrons to lose patience," Johnson said. "We will get there… . We don't want to be without an artistic leader for too long."
Rosen said the search process will likely take at least two years and as long as three or four years.
"The process is big and important and should be treated as such," he said. "A lot rides on this decision, so getting it right really matters."
Negotiating a contract
The ISO's contract with its 72 musicians is also expiring in 2020. The current three-year agreement, reached in 2016, included the first salary increase since 2006. Deals reached in 2009 and 2012 contained pay cuts as ISO management handled its budget in the wake of the Great Recession.
The 2016 deal came after three straight years of surpluses. Johnson said he couldn't comment about how the current, tighter budget situation will play into the next negotiations. But he said he's hopeful the ISO administration can "have a good, productive dialogue with the musicians."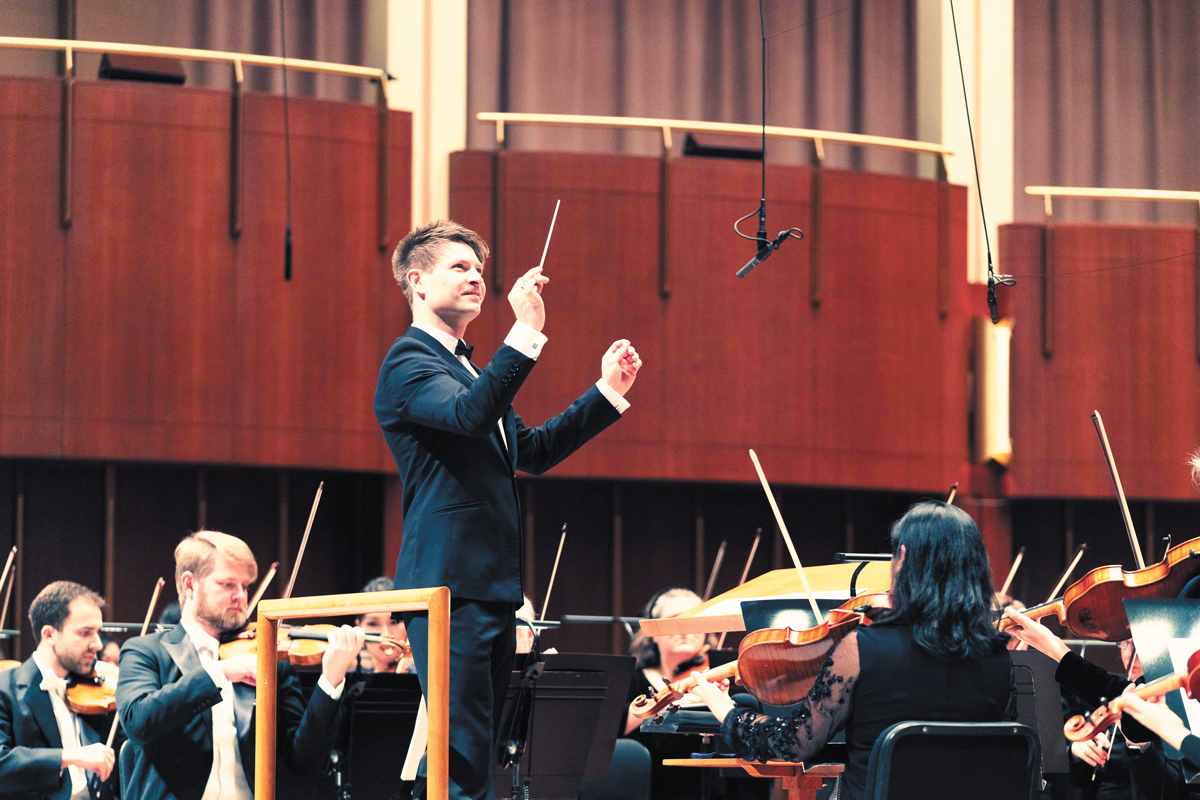 And he's also hoping to avoid any sort of walkout. In 2012, a labor dispute between the musicians and the ISO led to a month-long lockout and cancellation of the first five shows of the 2012-2013 season.
"I think we want the same thing—we want the ISO to thrive for years to come," Johnson said. "We want it to be recognized for musical excellence, and we want it to last. I think we'll be able to work something out."
The Local 3 of the American Federation of Musicians, which represents the ISO musicians, did not respond to IBJ before deadline.
Mixing it up
As for programming, ISO patrons can expect the variety of music genres to continue.
The rest of the 2019-2020 season includes a focus on celebrating the 250th anniversary of Beethoven's birth but also continues to pair films with music. The ISO was the first orchestra in the world to perform scores from all eight Harry Potter films, and the 2020 schedule includes the music of blockbusters like "Star Wars: The Force Awakens" and "Beauty and the Beast."
"I don't care if you've seen the movie 40 times, if you come that 41st time and hear it with an orchestra, that will be a new experience for you," Johnson said.
The core of the orchestra will always be classical music, he said, but the ISO has to serve all members of the community.
"If you only played one type of music, then you would be neglecting a large part of your community who isn't necessarily enthusiastic about that particular type," Johnson said.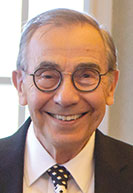 Frank Basile, a former ISO board member who is highly involved in the Indianapolis arts scene, said the ISO's strategy helps appeal to a broader, and possibly younger, audience.
"I like when they interject the variety in there," Basile said. "Sometimes you have to adjust with the times."
But Basile said he knows it can be difficult for organizations like the ISO to stick to their mission, please devoted attendees and attract new attendees.
"You gotta be sustainable while accomplishing your mission," he said. "It's a real dynamic."
Shaheen said the classical concerts aren't as well attended as the Pops Series concerts, but the older patrons who typically attend the classical series are often the bigger donors, so "you have to please both of these groups."
"It's a very difficult thing," she said.
Rosen said symphonies have to be prepared to experiment in order to continue attracting new guests.
"No one's figured out the magic bullet," Rosen said. "There probably isn't a magic bullet."
He said some orchestras have tried 20-minute concerts mixed with immersive, three-hour concerts and others have tried a formal orchestra performance followed by an opportunity for patrons to dance in a club-like setting.
"One of the things those concerts demonstrated is, they were effective in bringing new people to the orchestra," Rosen said.
Johnson said he's also working on ways to improve the overall experience for all visitors at Hilbert Circle Theatre and Conner Prairie.
"There's more to come."•
Please enable JavaScript to view this content.