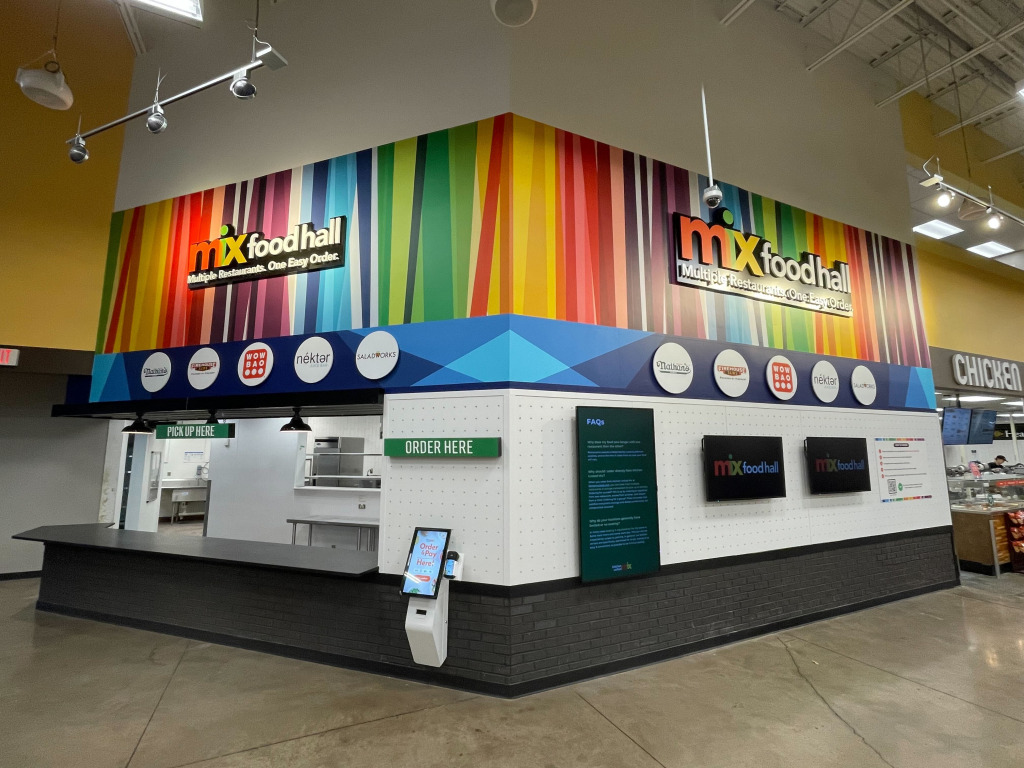 Two Kroger groceries in Hamilton County are the first in Indiana to partner with a California-based ghost kitchen company to offer in-store food halls.
California-based Kitchen United has opened Mix Food Hall locations inside Kroger stores at 1217 S. Rangeline Road in Carmel and 9979 E. 116th St. in Fishers.
Both Mix Food Hall locations will offer menu items from Firehouse Subs, Nathan's Famous (hot dogs), Nekter Juice Bar (smoothies, acai bowls), Saladworks and Wow Bao (chicken bowls, potstickers, dumplings).
Customers will be able to order from individual restaurants or mix-and-match items in one order for pickup or delivery. Kitchen United describes Mix Food Hall as the "nation's first multi-restaurant ordering to-go experience."
"This new partnership with Kitchen United is extremely exciting because it combines the comfort of the traditional grocery store experience with the convenience of offering a restaurant-quality meal ready for dinner that night," Colleen Juergensen, president of Kroger Central Division, said in written remarks.
The Carmel location opened Jan. 30, while the Mix Food Hall in Fishers opened Feb. 13. Grand opening ceremonies will be held at both locations on March 10.
Indianapolis-based ClusterTruck previously operated food-delivery services at the two Krogers until exiting last year.
Mix Food Hall will offer on-site ordering via digital kiosks and online ordering at MixFoodHall.com, and will be available on Uber Eats, Grubhub and DoorDash.
The Kroger locations will be  open daily from 10 a.m.-9 p.m.
There are 17 locations Mix Food Hall locations nationwide, in Arizona, California, Illinois, Indiana, New York, Ohio and Texas.
Please enable JavaScript to view this content.