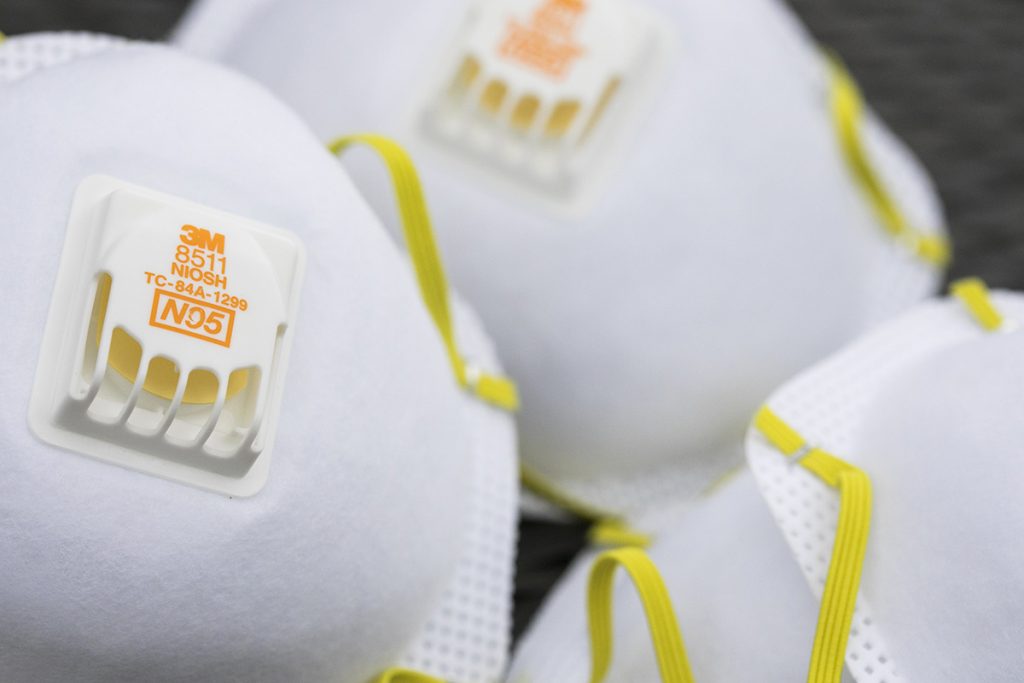 Fishers has issued a mask mandate that begins Friday, the city announced Monday night.
The Fishers Health Department approved a public health order that requires, with some exceptions, all individuals ages 5 and older to wear a face covering in public indoor spaces or outdoors in situations where a distance of six feet can't be maintained between people.
The order, which applies to residents and visitors, did not specify an end date.
Fishers said the mandate includes:
– retail and grocery stores;
– restaurants, bars, and entertainment venues;
– salons and personal care facilities;
– gyms and fitness centers;
– office and commercial buildings;
– government buildings.
Fishers said public indoor locations that refuse to enforce the mask mandate could experience enforcement actions by the Fishers Health Department. It did not specify what those actions could include or whether individuals would be subject to punishment.
"The primary purpose of this order is intended to educate, encourage, and persuade individuals to wear face-coverings," the city said in a written statement.
Mask mandates are growing trend across the country. As of Monday, more than half of U.S. states had statewide mask requirements in place to curb the spread of the coronavirus. Indiana is not among those states.
Fishers joins Marion, Elkhart, LaGrange, Monroe and St. Joseph counties, plus the cities of Evansville and West Lafayette, as locations in Indiana with mask mandates.
Marion County, which has reported 22.5% of the state's 56,571 COVID-19 cases, enacted its mask mandate on July 9.
As of Friday, Fishers had reported 591 total cases and 35 deaths. The city accounted for about 30% of Hamilton County's total cases.
Among other exceptions, Fishers said the mandate does not cover individuals:
– younger than 5;
– who are hearing- or speaking-impaired and for whom a mask or face covering is an obstacle to communication;
– who are unable to wear a mask or face-covering for a physical, medical, or health-related reasons;
– who are alone in a room in a public building, such as in an office;
– who are traveling in their own vehicles;
– for whom wearing a face mask or covering would present a risk to their safety while at work;
– who are engaged in a form of indoor exercise that is incompatible with wearing a mask;
– who are seated at a restaurant, bar, or other establishment that serves food and/or drinks, while they are eating or drinking;
– whose religious beliefs prevent them from wearing a face-covering.
With about 96,000 residents, Fishers in the fifth-largest city in Indiana.
More information on the order can be found at www.fishers.in.us/coronavirus.
Please enable JavaScript to view this content.