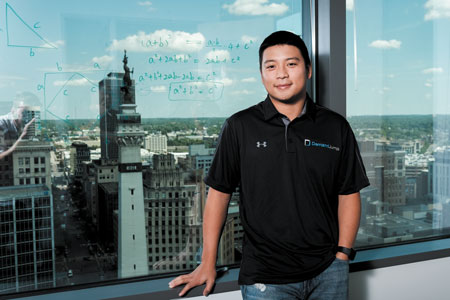 People who are strong enough at advanced mathematics to apply those theories to artificial intelligence applications are rare finds in the tech sector.
Lujia "Luke" Zhang is among the rarest in this elite set.
Consider this from Christopher Day, his boss at AI-driven firm DemandJump, who labels him a "generational talent."
"This guy is in the top 1,000th of a percent of what he does."
Of course, maybe such praise is to be expected from a boss.
So how about this from Daren Tomey, a former co-worker who is now senior vice president at global information technology firm AllCloud: "In my 20-plus years of business leadership, I've had the luxury of being surrounded by some of the most gifted and intelligent people—none more so than Luke."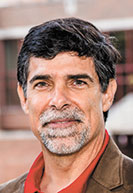 And Zhang is only 26.
The way Zhang landed in Indianapolis is as intriguing as his mathematical abilities.
As a young teenager, Zhang traveled alone to the United States from Wenzhou, China—a city of about 1.3 million people on the East China Sea. He attended high school at Montverde Academy, just west of Orlando, Florida. His primary mode of transportation back then was his bicycle.
Zhang's math and computer science skills quickly propelled him to the head of the class in his new American school. Zhang went to high school with future NBA stars Ben Simmons and D'Angelo Russell, and jokes that he helped them pass algebra.
He took his studies seriously. In high school, he was a three-time champion of the American Invitational Mathematics Exam, a competition of top high school math students from across the United States.
It took him a little longer to master the English language. Zhang said he learned how to read and write English as a youngster in China but had to work at speaking his second language.
Nearly a decade after arriving in the United States, Zhang speaks flawless English. But initially, slang and idioms were a challenge.
"Whenever anyone would say, 'What's up?' I would always look up and ask, 'What?'" Zhang said. "It took some time to learn all the nuances of the language here."
Indiana bound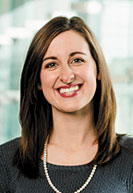 On the recommendation of a high school classmate, Zhang applied to and was accepted at Rose-Hulman Institute of Technology. He had never been to Indiana and had to look up Terre Haute's location on a map.
Though he had offers from other schools, Rose-Hulman had something he badly wanted.
"It was a small school and would allow me to be close to my teachers. I accepted without ever having visited the campus," Zhang said. "Of course, the school has an excellent academic reputation, too."
He could have graduated in two years, but Zhang said he stayed to "learn more and enjoy the college experience." He earned three majors—in computer science, software engineering and mathematics—along the way. And he nearly earned a fourth in economics.
One of the first instructors Zhang met was Shawn Bohner.
"I watched him from his freshman year all the way through," Bohner said.
In addition to directing the software engineering program at Rose-Hulman, Bohner coaches programming teams in Association for Computing Machinery contests.
Bohner said Zhang shined as part of the school's computer programming team, which competed in national and international events.
"Luke is very, very smart," Bohner said.
When prodded, Zhang softly says he earned a "3.9-something" grade-point average at Rose-Hulman. He still fumes about the one class in which he didn't earn an A.
Pursuing academic excellence is often an individual pursuit. But Zhang never saw it that way.
"Luke differs in that he enjoys solving problems with other people and enjoys putting people in position for them to succeed," said Bohner, who worked in the tech sector for 23 years before joining Rose-Hulman 11 years ago.
"He's a leader who can take people who are all very talented but don't work together well and get them to work as a cohesive unit."
Rising star
Members of the Indianapolis tech community got to know Zhang after he was accepted in 2014 into the Xtern program, a college internship program run by the tech-advocacy group TechPoint.
"Luke's is an unlikely story … that he ended up staying in Indiana. Luke is the result of what happens when we invest in top performers and work to retain them," said Merrillat Flowers, director of the college-to-careers talent programs at TechPoint.
Zhang became a part of TechPoint's Tech Fellowship Class of 2017, and swiftly rose to a leadership role as curriculum chairman.
"He not only took away a lot from the program, he also gave a lot," Flowers said. "He's done amazing work with our program."
After his freshman year at Rose-Hulman, Zhang—as part of TechPoint's Xtern program—worked for AI expert Tyler Foxworthy at KSM Consulting in Indianapolis.
"Most of the interns I had worked with were there after their junior or senior year in college at the earliest. Some were graduate students," said Foxworthy, who was then the chief data scientist for KSM and now is CEO and chief scientist for the AI research and development firm Vertex Intelligence.
"Luke was hands-down the best intern I ever had. I was stunned at how mature he was."
His technical skills wowed Foxworthy, as well.
"I can count on one hand the number of people working in the tech industry who really understand the fundamentals of the math behind data science, and Luke is one of them," Foxworthy said.
"You just don't see those people coming right out of school. His combination of skills in computer science, machine learning, statistics and applied mathematics is truly unique."
After graduating from Rose-Hulman, Zhang received job offers from Google, Facebook, Amazon and other top-tier firms in Silicon Valley, Foxworthy said.
Instead, Zhang decided to follow Foxworthy in 2017 to DemandJump, a small but growing Indianapolis firm doing pioneering work in AI.
DemandJump, which launced in 2015 and has more than 40 employees, makes software that allows customers to map buyers, potential buyers and competitors and to target potential customers where and when they are making buying decisions.
At DemandJump, Zhang holds the titles of machine learning engineer and data scientist.
"There are six—maybe seven—people in the state of Indiana that can do what Luke does," said DemandJump co-founder and CEO Christopher Day.
Writing on walls
Zhang works out of a corner office in DemandJump's headquarters on the 19th floor of downtown's Market Tower.
But don't get the wrong idea. He shares the space with a handful of other tech and math geeks, and it looks more like a semi-cluttered college dorm room than a C-suite office.
There's writing all over the walls and windows—mostly high-level math problems.
There's also a futon, where Zhang often spends the night—though not out of necessity. He has a place to live.
Zhang said he works 50 to 60 hours a week. Day shakes his head side to side.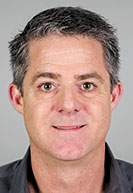 "He works 70 hours a week. There have been more than a few mornings that I've opened his office door and hit him because he's sleeping on the floor," Day said.
Zhang shrugs and smiles. "I like what I do. It doesn't seem like work," he said.
Zhang works at a standing desk. Wearing a pair of ripped jeans, white baseball hat with an Adidas logo and a T-shirt adorned with a Jolly Roger, Zhang quips: "Sitting is the new smoking."
But standing isn't just about health. It also allows him to move quickly from wall to wall and window to window solving math problems.
Zhang is a bit of a contradiction. He's easy-going, soft-spoken and quick with a smile. But when working, he has an unmistakable intensity.
"Not only is he incredibly smart, he knows how to apply that intelligence to solve the most challenging opportunities placed in front of him," said Tomey, the AllCloud executive who met Zhang when they both worked at DemandJump. "Beyond that, he's articulate, compassionate and a true leader in and out of the office."
Though Zhang's father worked for a tech company after working for the government in China, it was his grandfather—a mechanical engineer—who taught him math.
Other pursuits
In some ways, Zhang is a typical millennial. He lists his favorite hobbies as hanging out with friends, playing basketball, drinking beer and playing video games. He jokes that "creativity goes up if you drink a little bit. But you have to stay out in front of the curve on that. Otherwise productivity drops."
"A Beautiful Mind"—the story of genius John Nash, a Nobel Laureate in economics—is one of his favorite movies.
"I enjoy movies that requires a little bit of thinking to figure out the true story plot," he said.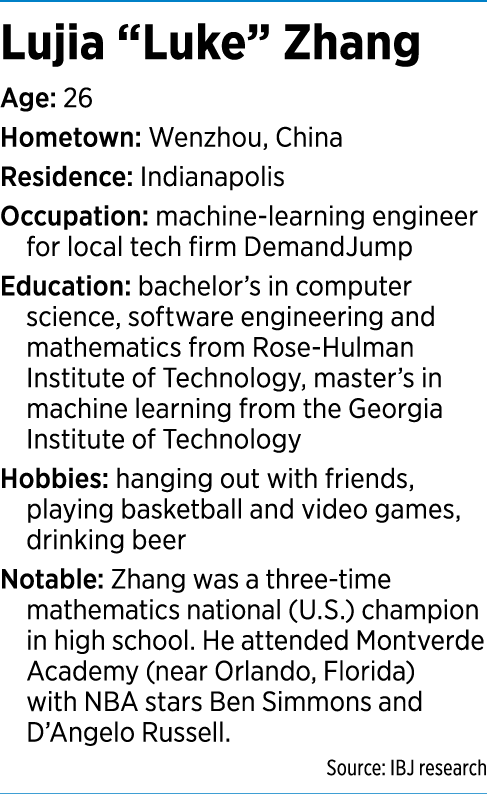 He loves hip-hop and rock music. However, he said, "When I'm super focused, I listen to Mozart, Beethoven, Bach and Chopin. Studies have shown that this type of music helps the brain generate alpha waves, which helps with deep focus and creativity."
The closest he gets to bragging is saying that he was close to being a pro gamer in Dota2, a multi-player online arena video game.
Because of the complexity of Zhang's job at DemandJump, it's difficult to explain what Zhang does. "Luke solves problems that start with 'imagine if,'" Day said
Zhang explains it like this: "I translate a business need into a math problem. Then we're able to grab the data and plug it in."
Day said Zhang is so "relentlessly determined" to solve math problems and other riddles that he "cooked" one of DemandJump's computers.
"The computations he ran on his MacBook Pro were so difficult, it totally fried the hardware," Day said.
"Luke understands how to apply math theories to make [artificial intelligence] work," Day said, slipping his arm around Zhang's shoulder.
The two are clearly close. Zhang calls Day a mentor as well as a boss. Day calls Zhang a friend.
It might seem that Day would want to keep a talent like Zhang under wraps, since DemandJump doesn't have the financial resources to compete with a larger company that could dangle a larger paycheck.
But that's not the case. This year, Day nominated Zhang for TechPoint's Tech 25 Award, which goes to the best and brightest non-C-Suite tech employees statewide.
Zhang won, and Day stood in front of a room full of tech executives—some whom no doubt would be interested in hiring Zhang—and extolled his virtues.
"What can I do?" Day asks rhetorically. "I'm not going to keep him in a closet. I think by lifting him up and pushing him as high as we can, this company and all of us here can grow together."
Sticking around
Zhang said he has no plans to depart Indianapolis—or DemandJump.
"I like it here. I like the feel of this city, and I really like what DemandJump is doing. They're using math and developing real AI to solve problems you couldn't otherwise solve," Zhang said. "Besides, DemandJump got me a futon, so I'm not going anywhere."
Zhang is in the United States on a work visa, and DemandJump is sponsoring his effort to get a green card. Zhang said he's "on a path to becoming a U.S. citizen." If that happens, under Chinese law he would have to give up his Chinese citizenship.
"I'm way too American, and I love cheeseburgers, so I definitely want to stay here," Zhang said.
In addition to his parents, who visit often, Zhang said he most misses the cuisine from his homeland. "Wenzhou is a city by the coast, so we eat a lot of fresh seafood."
Zhang has ambitions to run his own tech company someday, and he said "Indianapolis has everything you need to run a successful business."
Those who know Zhang say everything's possible.
"Luke is approachable, humble and willing to work and learn. That combined with his intellectual horsepower is going to open up a lot of opportunities for him," Foxworthy said.
"I could see him being a national leader in data science. I think he would be an outstanding business owner and could also be a real leader in this—or any—community."•
Please enable JavaScript to view this content.