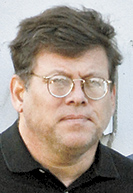 Fair Finance fraud felon Tim Durham will get a chance to grill his former trial attorney over whether his $1 million wire fraud defense representation fee created a conflict of interest between money the lawyer could pocket versus paying for witnesses Durham claims could have testified in his favor.
A federal judge has granted a new hearing on that factor and other grounds as Durham seeks to chisel away at his 50-year prison sentence.
Durham was convicted of defrauding investors in Ohio-based Fair Finance of more than $200 million. Prosecutors accused him of converting the investment company into a Ponzi scheme to finance his lavish playboy lifestyle, and an Indianapolis jury found him guilty of a dozen wire-fraud-related counts in 2012.
After some of his convictions were vacated on appeal, Durham was re-sentenced in 2015 to the same prison term, and he was again ordered to pay restitution of more than $208 million. Two years ago, Durham filed a petition attacking his conviction and sentence. Among other things, Durham argues he received ineffective assistance from his trial counsel, Indianapolis attorney John Tompkins, and his appellate counsel, James Mutchnik of Chicago.
Most of Durham's dozen grounds in his petition were rejected by Northern Indiana District Judge Robert Miller Jr., sitting by designation on Durham's case in the Southern Indiana District Court in Indianapolis. Among other claims, Miller rejected Durham's assertions that his lawyers failed to investigate or subpoena certain valuation experts, failed to effectively seek to suppress warrants and wiretaps, and failed to challenge the sufficiency of evidence presented by the government.
Durham also unsuccessfully argued Tompkins failed hire a computer programmer, wiretap expert or other lawyers who could have assisted in his defense.
But Miller found that some of Durham's claims do merit further review.
"Mr. Durham asserts that he and Mr. Tomkins agreed that Mr. Durham would give Mr. Tompkins $1 million, from which Mr. Tompkins would pay any litigation expenses, and the rest would constitute his fee as trial counsel," Miller wrote in his order of Oct. 25.
"Mr. Durham argues that his counsel didn't secure necessary expert witnesses and a computer programmer to search the government's discovery because those expenses would have reduced his fee, so Mr. Tompkins had a pecuniary interest in direct conflict with Mr. Durham's interests," Miller wrote. "Mr. Durham contends that Mr. Tompkins's conflict of interest adversely affected his performance because he didn't secure these experts."
Under the Sixth Amendment right to effective assistance of counsel and U.S. Supreme Court precedent, Miller wrote, a defendant's rights may be violated "if the defense counsel was faced with a choice between advancing his own interests above those of his client.
"… Mr. Durham's sworn petition alleges enough facts to require an evidentiary hearing as to whether there was an actual conflict of interest which had an adverse effect on Mr. Tompkins's performance," Miller wrote. The judge had not scheduled a hearing as of Monday morning.
Tompkins did not immediately reply to a message seeking comment Monday morning. The judge denied Durham's claims against Mutchnik.
Miller's order also permits Durham to call 11 witnesses he says would have testified on his behalf, as well as two government witnesses. Durham alleges Tompkins failed to present evidence from key witnesses and did not properly cross-examine the prosecution's witnesses.
Meanwhile, the court found unpersuasive Durham's arguments that the judge in his criminal case—now Southern District Chief Judge Jane Magnus-Stinson—was biased against him because she had worked for Democratic Party politicians before taking the bench and that Durham at one time had been a prolific Republican Party fundraiser. Durham alleged Tompkins was ineffective for failing to move for Magnus-Stinson's recusal on that basis.
Miller rejected the claim, which Durham previously raised without success in a related civil case in which Magnus-Stinson presided.
"Mr. Durham believes that, during his involvement in Indiana Republican politics, some of those Democrats have come to see him as a bitter enemy (none of the Democrats attested to that in Mr. Durham's submission, but that's how he sees things)," Miller wrote.
Had Tompkins argued for Magnus-Stinson's recusal, the judge wrote, he would have had to "assert that because Judge Magnus-Stinson used to work for and with, and remains friends with, Democrats, she would be unable to give a fair trial to a Republican who thinks some of those Democrats hate him," the judge wrote. "…Mr. Durham cites no law to support his proposition that such a motion would produce either self-recusal or a mandated recusal. Mr. Durham's allegations don't overcome the presumption that Mr. Tompkins's decision to refrain from filing a motion to recuse was reasonable."
Please enable JavaScript to view this content.