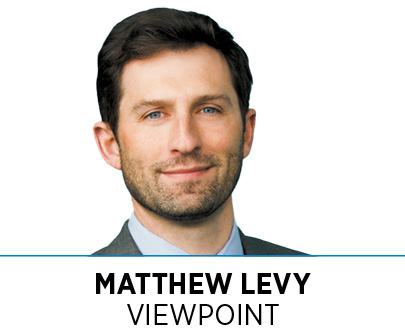 Evaluating supply chains is nothing new for Hoosier companies. Tariffs, rising costs of overseas production and other political and economic factors have been building for years. But in March 2020, COVID-19 laid bare supply chain weaknesses and fanned existing flames.
Now, some 18 months later, the direct impacts of COVID-19 are fading, but a combination of new disruptions and long-simmering trade concerns have caused Indiana companies to review their supply chains with fresh eyes.
The increased cost of raw materials and certain components is one of the most significant new challenges. The pandemic shuttered factories or reduced output for many global suppliers, and while those operations are now back online, demand still far outstrips supply. The result is skyrocketing costs and, in some cases, near unavailability of critical components like semiconductors. Trading relationships have become strained as suppliers, buyers and end customers seek to allocate those increased costs.
The pandemic also caused the federal government to recognize the national security risks inherent in U.S. reliance on foreign suppliers. The lack of domestic sources of computer chips, personal protective equipment, rare earth materials, medicines and advanced batteries all expose the U.S. to economic and strategic vulnerabilities. In a rare showing of bipartisan support, the White House and both sides of the aisle in Congress have focused on strengthening domestic production of these critical items and incentivizing the "on-shoring" of supply chains.
At the same time, U.S. relations with China continue to deteriorate. Longstanding U.S. concerns about unfair trade practices, intellectual property loss and government bureaucracy are now supplemented by allegations of systemic human rights abuses and oppressive security laws. That has led to new U.S. import restrictions on certain goods from Western China and a coordinated effort by the U.S. and its allies to rebuff China's growing influence in the world. For its part, China has adopted blocking statutes and blacklists intended to frustrate U.S. foreign policy objectives.
Finally, Hoosier companies are contending with a global shipping crisis. With the pandemic largely to blame, shipping containers are scarce and come at a premium. This has resulted in logistics and production delays and eaten away at the bottom line for many companies.
So, how can Hoosier importers and exporters adapt to these challenges?
To combat the rising cost of raw materials and components, Hoosier manufacturers need to evaluate their production processes and product lines. Some products might require a redesign to use available components, while others may need to be temporarily discontinued. In other cases, manufacturers who produce items incorporating limited components may choose to create separate contracts specifically addressing those items with their own lead times, pricing models and remedies for late delivery.
To address the container crisis, it has never been more important to negotiate delivery terms. Delivery terms allocate responsibility for arranging shipping and may shift the burden on logistics delays and increased costs. Parties might also negotiate longer grace periods for delivery dates or impose liquidated damages for late deliveries.
With respect to the U.S.-China relationship, many companies have realized that completely de-coupling from China is difficult and certainly not efficient. Advanced manufacturing relationships can take years to build and cannot simply relocate. To hedge against the risk of worsening relations with China, Hoosier companies may consider diversifying their supply chains and maintaining more goods in inventory. They may also be able to move key production steps out of China while still retaining some Chinese-origin inputs.
And finally, a combination of economic factors and legal changes may drive companies to look for suppliers closer to home. This is especially true for government contractors facing new federal procurement requirements and for importers who see a greater number of goods becoming subject to tariffs.•
__________
Levy is a partner at Faegre Drinker Biddle & Reath LLP, where he practices government and regulatory affairs and is a member of the firm's international team.
Please enable JavaScript to view this content.