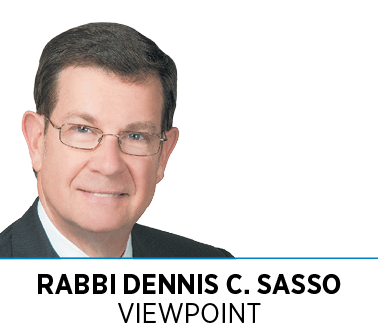 I recently spent some time in prison. No, I was not arrested; I volunteered to go. I traveled to Dilley, Texas, 10 miles north of the border town of Laredo, last month under the auspices of the Coalition for Our Immigrant Neighbors, which provides services for immigrants in central Indiana. We were a group of 11 Indianapolis lawyers, social workers and other volunteers who served as advocates and translators at the South Texas Family Residential Center.
Our clients were mothers and children who entered the United States seeking asylum. I met people who were fleeing their countries to protect their safety and their lives. They came from Mexico, Central America, Venezuela, Cuba, Brazil and China.
The residential center at the Texas/Mexico border is an encampment of trailer-like facilities with 2,400 beds, where the detainees live about six families to a room (adults and children together). They have bunkbeds, a dining room with three daily meals, a grocery and a school that is computer programmed (no teacher-supervised instruction). Our "clients" would come to see us throughout the day at a trailer that included a common space, private consultation rooms, an unsupervised children's gathering room with TV and the offices of the Dilley Pro Bono Project.
The day begins with intake "charlas," conversations in Spanish, during which we explain to the detainees the legalities for obtaining asylum status. We then assist them in filling out necessary papers and meet one-on-one to advise them on what they will encounter during the Credible Fear Interview with an asylum officer.
The detainees have to show they merit asylum by convincing the asylum officer, or judge, that they have "credible fear" that they cannot go back to their country of origin to safety, or even successfully relocate in another city or a third country. And they must persuade officials that they (or their minor children) are not terrorists.
The burden of proof is high. The people we helped often broke into tears recounting gruesome experiences at the hands of cartels, narcotics traffickers and other abusers and persecutors.
Central American and Mexican families are desperately sending or bringing their children to the United States to escape escalating gang violence and drug wars. Our task was to help them tell their stories in an accurate and convincing way. Just a couple of years ago, about 90% of the detainees were approved. Today, it is closer to 50%.
The valor, resilience, resourcefulness and determination that bring these women with their children to this point is remarkable and heroic. Separated from husbands, adult children and siblings at the border, they still have hope and the hutzpah to move on.
Our country has both a glorious and a shameful history of welcoming and resisting immigrants. We are a country of both generous and nativist instincts. While a completely open border policy poses security risks and pragmatic concerns, we need to find a hospitable and reasonable response to the humanitarian crisis of immigration.
During the first 120 years of its existence, the Hebrew Immigrant Aid Society rescued and helped to resettle 4.5 million Jews. Today, HIAS works to rescue and resettle refugees from across the world. Rabbi Jenni Rosenn, a former HIAS official, explains: "We used to help refugees because they were Jewish. Now we help refugees because we are Jewish." Such is the call of our many faith traditions.
I went to Dilley, Texas, inspired by Arthur Ashe's admonition: "Start where you are, use what you have, do what you can" for our neighbors and for the stranger. It is the way of my faith tradition. It is the American way.•
__________
Sasso is senior rabbi at Congregation Beth-El Zedeck.
Please enable JavaScript to view this content.