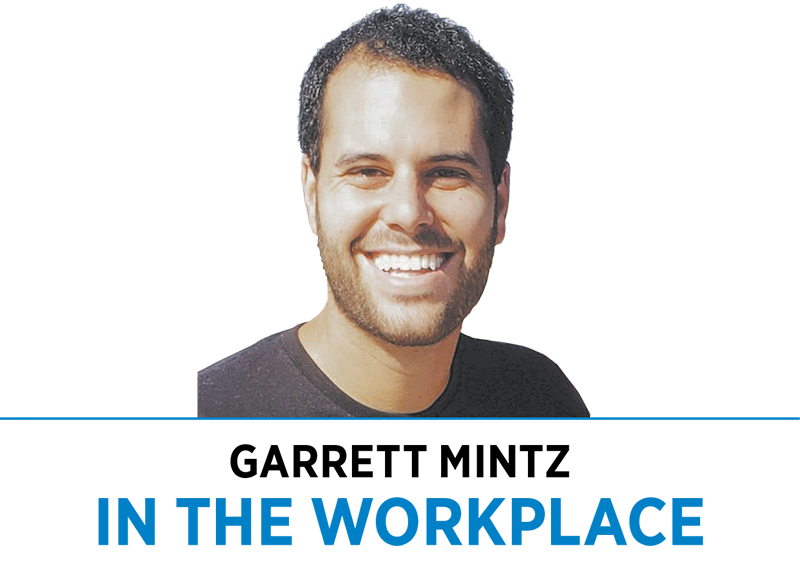 LinkedIn News recently published an article about Walmart's $200,000 store manager problem. The article shines light on the fact that simply paying higher salaries doesn't necessarily create great leaders.
Leaders at Walmart realized they needed a multi-pronged approach to develop reliable, effective managers, so they started investing in manager training and coaching to help develop their managers.
Walmart is learning the same lesson as many businesses: Great leadership requires investment and effort. I'm going to cover how we got into this position and what we, leaders in organizations, need to do to minimize the learning curve in helping a new manager become an effective leader.
How did we get here?
The rapid increase in job transitions over the past year or so (sometimes called The Great Resignation) has caused people to rethink their priorities for work. Some people who are qualified for leadership roles have learned they just don't like the responsibilities of being a leader.
The dearth of up-and-coming managers has led to greater turnover for both managers and the direct reports in their charge. This self-sustaining cycle of turnover can wash away company culture in months and take years to rebuild. But what can we do about it?
◗ Equip managers with the tools and data to better understand their direct reports.
There is no such thing as an effective one-size-fits-all management philosophy. That mode of thinking contributes to turnover. Why? Because people are driven by different motivations at different stages in their life.
One metric that we measure at Ambition In Motion is work orientation. Our custom assessment measures what drives you at work and helps you understand how your work should fit into your life.
Some people are motivated by professional growth (career oriented), some people are motivated by work/life balance (job oriented), and some people are motivated by the value of their work for changing the world (calling oriented). Everyone has a mix of these motivations, but one type usually stands above the rest for an individual.
If you understand the work orientation of each of your direct reports—at that moment in time—you can craft your leadership style to that person based on what drives them.
And that "at that moment in time" is important, because work orientation is fluid. Unlike personality, which is generally consistent throughout life, work orientation is constantly in flux. Our job as managers is to be on top of these changes and adjust our leadership style and actions to manage our direct reports at that moment in time.
The other big tool to equip managers with is a system for observing whether their perception of the workplace, productivity and culture is shared by their direct reports. When leading a team, it's difficult to get out of your head. This tool gives them the ability to observe and understand whether the team members agree (or disagree) with the manager's assessment of individual productivity, team cohesion and other metrics.
My team and I developed AIM Insights to identify the most important metrics for managers to understand their direct reports and cut through the noise. AIM Insights collects and measures everyone's perception of their: task performance, team cohesion, team productivity, organizational citizenship and manager performance.
◗ Train managers to act on that data and make their direct reports feel heard.
The No. 1 issue with any performance-management tool in any human resource information system platform is equipping managers with the training to interpret and act on the data to make tangible improvements.
If a company surveys its employees but doesn't equip managers to do anything with that data, that company is wasting its employees' time, creating frustration and depleting engagement. Why?
Because that data isn't just for the executive team to review quarterly or annually. That data needs to be acted on!
If managers don't identify productive actions from the data, there is no incentive for the direct reports to give an honest response, if they bother to respond at all.
Therefore, it is critical that companies, if they ask for survey data from their employees, train their managers on how to interpret the data and have effective one-on-ones with their direct reports based on that data.
◗ Actively coach managers throughout their tenure and support the need to adapt with the ever-changing nature of leadership.
Leadership is an ever-evolving field. Economies are changing. Consumer demands are changing. Employee demands are changing.
Managers should be coached throughout their time as a leader with an organization, not just when they attend random off-site training. Leaders can't wait for the company to hire a speaker or host an event when they need to handle difficult circumstances. When stuff happens, you need to be ready to handle it.
Building rapport and offering consistent guidance helps managers handle the seemingly insignificant problems and builds the foundation for ensuring they won't turn into massive problems.
Getting new managers to become effective leaders takes time. It isn't easy, and it isn't obvious.•
__________
Mintz is founder of Ambition in Motion, a firm that helps companies increase employee engagement and collaboration by implementing corporate mentor programs.
Please enable JavaScript to view this content.