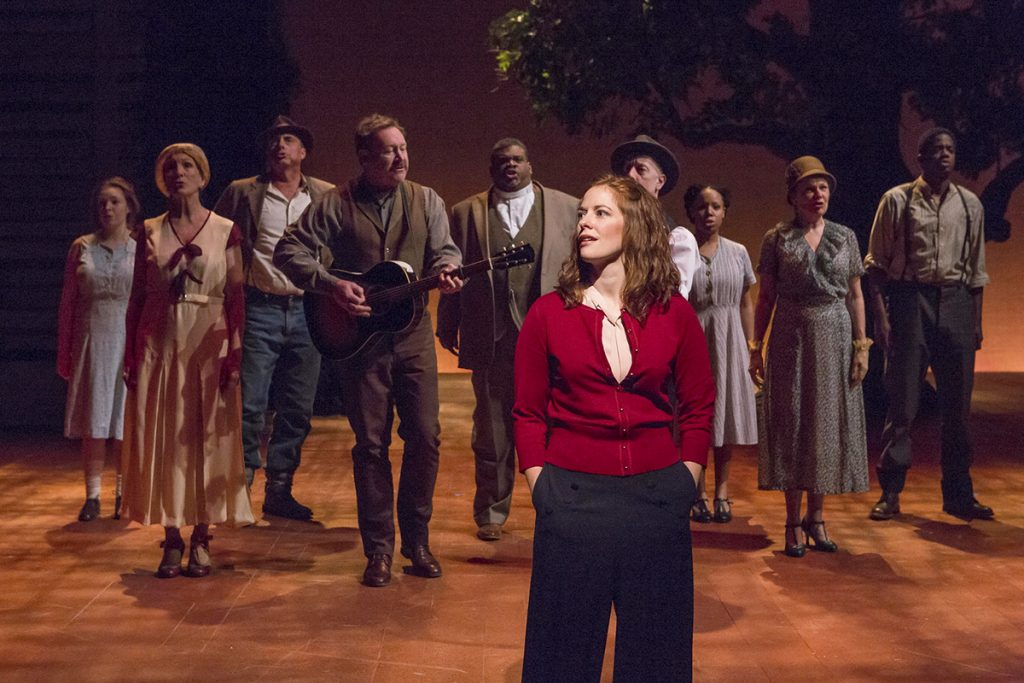 Facing millions of dollars in lost revenue from the COVID-19 outbreak, major arts and cultural attractions throughout Indianapolis are slashing budgets, cutting staff and dipping into reserves or endowments to make ends meet.
All of the city's museums and performance venues shut down in mid-March, as local and state health officials recommended and then ordered social distancing to slow the virus's surge.
Those closures left the organizations scrambling to find short- and long-term fiscal solutions while also seeking ways to stay connected with patrons who otherwise might have visited in person.
The Indianapolis Symphony Orchestra and Indiana Repertory Theatre canceled performances—in IRT's case, for the entire season. Both offered alternatives to ticketholders, including video recordings of previous performances or replacement tickets for a future show.
Other attractions—including Newfields, The Children's Museum of Indianapolis, the Indianapolis Zoo and the Eiteljorg Museum of American Indians and Western Art—missed out on big revenue bumps they had anticipated from spring break visitors. They turned to other forms of audience engagement, primarily their social media channels and websites.
The attractions generally have put hiring on hold, and some have furloughed employees and cut hours of full- and part-timers.
But experts say the moves probably won't be enough to allow most of the organizations to right their fiscal ships on their own. They're likely to seek help from their donor base—no small task at a time the stock market plunge has deflated the value of investment portfolios across the country.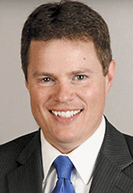 "It's like any other business right now: Cash is top priority," said Bob Swaney, an Indianapolis consultant specializing in arts not-for-profits.
"To have such a large portion of revenue disappear so abruptly … groups have had to respond quickly to that challenge."
Observers wonder whether the Lilly Endowment Inc., a longtime supporter of Indianapolis arts and cultural institutions, might come to the partial rescue.
The endowment, which closed 2018 with $15.1 billion in assets, holds Eli Lilly and Co. shares as its primary investment. Lilly is the only Indiana company whose shares have climbed this year, rising 5.6%.
The endowment has played a huge role in COVID-19 relief in the state. It provided a $15 million donation to a new human services relief fund, $5 million to create an Indianapolis center for the homeless with COVID-19 and $5 million to The Salvation Army's Indiana Division.
Judy Cebula, a spokeswoman for the endowment, said it's premature to discuss the organization's funding plans.
"In recent weeks, the endowment has been focused principally on emergency grant making to help individuals, particularly those who were already vulnerable, meet critical needs such as food and shelter," she said in a statement. "We are continuing to listen to and learn about the challenges facing arts and cultural organizations and other sectors that contribute to our community's wellbeing."
Assessing the damage
According to the Arts Council of Indianapolis, which conducted a survey of the city's arts and cultural facilities immediately following their shutdown, the organizations collectively stand to miss out on at least $8 million in revenue over the next three months.
The actual figure, though, is much higher, said Julie Goodman, the council's executive director, because some groups didn't immediately provide estimates.
Now that others are tallying their losses, she said, "we know that those numbers, in terms of financial impact, are now easily triple that."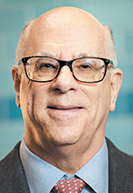 The Children's Museum, which has a 2020 budget of $38.4 million, expects an earned revenue shortfall this year of $2 million to $7 million, CEO Jeffrey Patchen told IBJ.
He said the museum, which is still paying all 411 of its employees, plans to draw significantly from its endowment to make up for losses.
Patchen declined to reveal the current value of the endowment, which began the year at $326 million. He said how much the museum will need to draw will hinge on the length of the closure.
"We have looked at some scenarios that take us out as far as a seven-month closure," he said.
A White House task force said Tuesday that it expects the pandemic to continue to worsen in the United States, with cases peaking from mid-April to mid-May. The projections show cases continuing well into the summer, with deaths reaching 240,000.
The most promising hope for arts groups "is the robust donor base," said Swaney, the consultant. "Even though contributors and sponsors are going through their own challenges with the stock market, they understand and continue to invest in these causes," he said.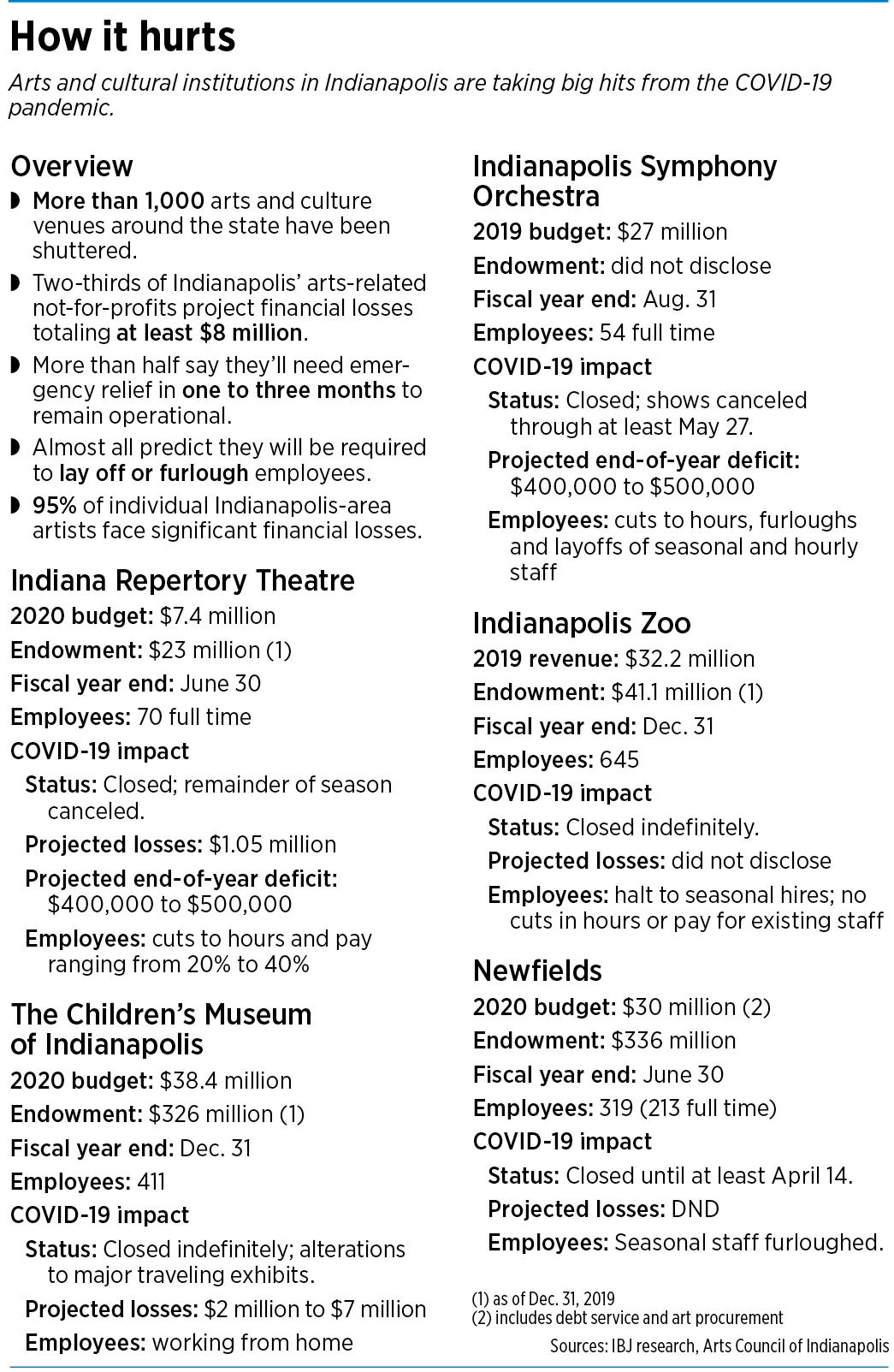 "There's a lot of factors right now. And probably the most difficult thing is that arts organizations, cultural organizations can't control very many of them."
Patchen acknowledged that, at a time so many organizations and individuals are hurting, supporting his museum might not be top of mind.
"I think it's probably tough for everybody until we know where the light at the end of this tunnel is."
From surplus to red ink
The Indiana Repertory Theatre expected to have a $30,000 surplus when its fiscal year ends June 30. Now, the organization—which has a $7.4 million operating budget—expects a deficit of up to $500,000.
Executive Director Suzanne Sweeney said the IRT will miss out on $1 million in revenue after canceling the 70 remaining performances for its 2019-2020 season, which was to have concluded in early May.
To save money, the IRT has reduced staffers' work weeks to three or four days, which translated into a 20% to 40% pay reduction. It's also drawing from a $650,000 cash reserve it had built up over the past decade.
Sweeney said the IRT is striving to avoid drawing more than the previously planned $850,000 from its more than $23 million endowment.
"This is something that's so different from anything that the theater has ever experienced, that we want to make sure that we're smart about it," she said.
"We're lucky that we have an endowment that could sustain us for some time if necessary, but we're really hoping that it's not needed."
IRT has seen an influx in charitable giving because of the virus, although Sweeney said an immediate figure was not immediately available.
She said the IRT hasn't ruled out applying for a forgivable federally backed loan through the Coronavirus Aid, Relief and Economic Security Act, the $2 trillion stimulus legislation President Trump signed March 27.
Sound of silence
The Indianapolis Symphony Orchestra has canceled a slate of performances into late May—about one-third of its season.
CEO James Johnson wouldn't disclose specifics but said it will be "a significant hit to our budget,"which is $27 million this year. The ISO, which for years has sought to become less reliant on the ISO Foundation to fund its operating budget, had planned to draw 5% of the $100 million the foundation held at the start of the year.
Most of ISO's musicians are employed on a contract basis. Those individuals are not being paid while concerts are on hold, Johnson said. The orchestra exercised a force majeure clause in its music contracts, allowing it to forego payments because the COVID-19 outbreak brought performances to a halt.
Johnson said the institution is "looking at every possibility for controlling our expenses going forward."
"It's an evolving story," he said, noting that the only current building costs are for deep cleaning and keeping the lights on. "We're certainly looking at any sort of purchasing and delaying that and any kind of capital expenses we might have coming up."
He said new contracts, for both musicians and programming, are also tabled.
That mindset has put the squeeze on artists of all stripes across central Indiana, from actors and musicians to contract set designers. Goodman said it's likely the virus will lead to thousands of unemployed local artists. As a result, the Arts Council of Indianapolis has set up a $400,000 relief fund to help artists who have lost their jobs.
"It's not going to solve the magnitude of challenges that people are facing, but we wanted to do something to help stabilize and provide some bridge support during this time," Goodman said.
The fund, which has so far received commitments for more than three-quarters of that goal, will provide $500 rapid-response grants to qualifying artists who apply—more than 300 artists have so far.
New ways to connect
With their attractions shuttered, the Indianapolis Zoo and Newfields are using their websites and social media to engage would-be visitors.
The zoo—closed through at least the end of April—has posted nearly a dozen videos on social media, exhibiting its animals and trainers working with a variety of species, including sea lions, radiated tortoises, sloths and rhinos.
The videos are part of the organization's #BringingTheZooToYou campaign, which focuses on highlighting behind-the-scenes moments people can enjoy from home. The zoo also has 24-hour webcams on its website allowing visitors to follow tigers, penguins, macaws, macaques and walruses.
"Our top priorities are providing a high level of care for our animals and supporting the needs of our staff," the zoo said in written remarks, in lieu of making a representative available for comment for this story.
The zoo's statement said it expects to take a big fiscal hit to its $32 million budget and $41 million endowment, but that "it's premature for us to understand the scope and effect."
The zoo has not laid off staff but has frozen seasonal hiring.
During Newfields' hiatus, it also is offering programming on its website and social media platform, through an initiative called Newfields at Home.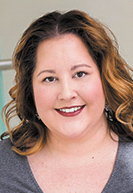 Ursula Kuhar, a lecturer in Indiana University's arts administration program at the IU O'Neill School of Public and Environmental Affairs, said it's vital now for cultural organizations to maintain a connection with their audiences.
"When you look at places like Newfields, they're looking for and exploring ways to keep the campus—especially the museum—in the lives of their constituents," Kuhar said. "The arts are still important within the community and they're still serving their mission, but in a very unorthodox fashion."
A new world?
Newfields, like most other not-for-profits, is offering online materials at no charge, in hopes of continuing to interact with members, build an audience for when it reopens and attract new donors.
CEO Charles Venable said it's uncertain whether Newfields will continue to offer its web programming after the museum reopens but it's a possibility.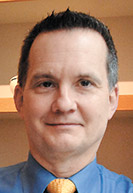 "We may be entering a new world—who knows?" he said. "What I don't imagine is that we would say we're just going to move Newfields' exhibitions to being [only] digital. I don't see that as the future."
Venable said the organization has lost revenue because of closing its doors and canceling events but would not provide specifics. Newfields hasn't cut full- or part-time workers, but seasonal staffers were furloughed in mid-March, after the institution shut down.
Newfields' budget is $30 million. In recent years, Newfields has increased operating income to become less reliant on its own endowment, which was about $336 million at the start of the museum's fiscal year.
"It's hard to predict without knowing how long it will be closed, what the overall financial impact will be," Venable said. "Things will get more serious in April and May, depending on how long the doors have to remain closed."
The Children's Museum, too, is offering families an at-home experience, including story times, do-it-yourself experiments, live conversations with museum experts and virtual tours.
"Virtual has been on our mind for a while, and we've been able to leverage things that we had in the can already and create some new content [before closing]," Patchen said. "It's a great way for us to keep in touch with our visitors, our members and our donors."
Swaney said arts and cultural institutions need to embrace that mindset to position themselves to thrive once the virus crisis ends.
"An arts group that was fragile even during really, really good financial times may not be able to withstand this," he said.
"But the organizations that are not continuing to work hard to post whatever kind of art they can out there—whether it's electronic or live on demand or whatever that looks like—won't continue to be relevant or valuable in their community."•
Please enable JavaScript to view this content.