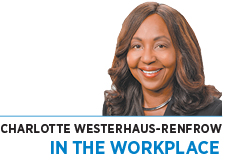 There's no better time than now to remember that many of your customers want to do business with your company if it stands for a purpose that reflects their own views and principles—and they will avoid purchasing products and service from your business if it does not.
In January, a public relations firm called 5W4 released its 2020 Consumer Culture Report. It found 83% of millennials believe "it's important for the companies they buy from to align with their beliefs and values." Not only that, but the report found two in three of those millennials have boycotted companies because of that company's stance on an issue.
Beyond millennials, the firm found 73% of people age 35-54 and 60% of people over 55 also want companies they buy from to align with their beliefs and values. Most respondents also said they "like it when CEOs of companies speak out on issues I care about."
In other words, corporate America can no longer get away with merely issuing token public statements on websites or social media supporting social justice issues. In the wake of the global sustained protests and movements against racism, homophobia, sexism and prejudice, many consumers want more than just words from companies and business owners. It is about action and putting in the work behind the scenes to ensure corporate leaders' words are not for naught.
Keep in mind—words are important. Especially important. And no matter which way your company decides to fall on a social issue, there are always going to be those who disagree or will not understand. Well-intentioned brands have endured social media (and customer purchasing) backlash after posting responses to the Black Lives Matter movement.
Some were called tone deaf for not doing enough and just putting out a statement. Others were called out for past actions within their community that did not align with their statements. Others, however, received positive feedback. Take Ben and Jerry's, for instance. The company took a bold stance, asking Americans to "dismantle white supremacy." The move was widely praised, mainly because of the action it called for and the company's history on social issues.
The Porter Novelli/Cone 2018 Purpose Study revealed 78% of U.S. consumers believe companies must do more than make money—they must also positively affect society, and those consumers "feel a stronger emotional connection to purpose-driven companies and values."
This year, a Porter Novelli/Cone survey found that 85% of Americans expect companies to help address racial inequality (that's up from 81% in 2018). Many people now view their buying decisions as a way to support the issues they care about. Accenture Strategy Report found that "62% of consumers say their purchasing consideration is driven by a company's ethical values and authenticity."
So how do you set about a plan for your company to contribute to social good and social justice? Is it possible to do this without alienating one or more consumer bases? Here are just a few ways to get your company on the right path:
Consider implicit bias in everything you do. Have tough conversations with your employees and customers. Go through implicit bias training. Look back at all the business graphics, advertisements and language you have put out. Have you alienated any groups of people? Are you as inclusive as you can be?
Engage in "brand activism" that is truly active. A 2018 Edelman Earned Brand study revealed 64% of consumers would reward businesses they see as engaged in brand activism—i.e., taking a stand on social, environmental or political issues.
Thus, expressing corporate solidarity with a movement is the right message—but be careful. The way your company takes a stand is as important as taking a stand. If your corporate message does not align with an authentic track record of supporting social justice, your newfound activism can be seen at best as merely cosmetic action, and at worst, an opportunistic ploy.
Own up to your senior-leadership track record. Recently, many businesses quickly and prominently adopted the Black Lives Matter hashtag in their public marketing and branding campaigns. Yet, these same companies do not appear to show similar enthusiasm in their ranks of senior leadership. While the number of female CEOs on this year's Fortune 500 is at an all-time high (37), only four Fortune 500 companies are led by a Black CEO.
In sum, when customers knock at your door, many expect to see your business "walking the walk" and combating the ills of social inequalities within your organization and your community. Make sure you're ready for what they're looking for—and what they'll find on the other side.•
__________
Charlotte Westerhaus-Renfrow is a clinical assistant professor of business law and management at the Indiana University Kelley School of Business at IUPUI.
Please enable JavaScript to view this content.