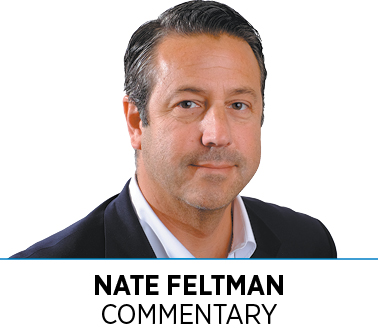 Last year, I attended a dinner with civic-minded friends who are concerned about the state of our country. Many expressed concerns about polarization, tribalism, lack of free speech on college campuses, the decline of our institutions and rule of law.
After we all became thoroughly depressed, someone asked: "How do we turn the corner, and where can we look for optimism?" After a pause, one of the participants suggested that immigrants might play an important role in reminding Americans of our shared values and what makes America great.
Peggy Noonan's Dec. 30, 2021, column in The Wall Street Journal titled "10 Things to Love About America" captured my friend's sentiment precisely. Noonan quotes Amjad Masad, a Jordanian immigrant who arrived in America in 2012 at the age of 24 with nothing other than a desire to better himself. Eventually, he became a technology entrepreneur.
Recounting his 10-year journey in America, Masad posted on Twitter: "Here are 10 things I love about this country:" (Below is an edited version, due to space constraints.)
"1. Work Ethic. First thing I noticed was that everyone regardless of occupation took pride in doing a bang-up job, even when no one looked."
"2. Lack of corruption. In the 10 years in the U.S., I've never been asked for a bribe, and that's surprising. When you know that you predictably get to keep a sizable portion of the value you create, it makes it easier to be ambitious."
"3. Win-win mindset. People don't try to screw you on deals, they play the long game, and align incentives in such a way that everyone wins."
"4. Rewarding talent. From sports to engineering, America is obsessed with properly rewarding talent. If you're good, you'll get recognized. The market for talent is dynamic—if you don't feel valued today, you can find a better place tomorrow."
"5. Open to weirdos. Because you never know where the next tech, sports, or arts innovation will come from, America had to be open to weirdness. Weirdos thrive without being crushed."
"6. Forgiveness. Weird and innovative people have to put themselves out there, and as part of that, they're going to make mistakes in public. The culture here values authenticity, and if you're authentic and open about your failures, you'll get a second and a third chance."
"7. Basic infrastructure. Americans take care of their public spaces. Parks are clean, subways and buses run on time, and utilities and services just work. Because life can be livable for a time without income, it was possible for us to quit our jobs and bootstrap our business."
"8. Optimism. When you step foot in the U.S., there is a palpable sense of optimism. People believe that tomorrow will be better than today."
"9. Freedom. Clearly a cliche, but it's totally true. None of the above works if you're not free to explore, tinker, build companies, and move freely. I still find it amazing that if I respect the law and others, I can do whatever I want without being compelled/restricted."
"10. Access to capital. It's a lot harder to innovate and try to change the world without capital. If you have a good idea and track record, then someone will be willing to bet on you. The respect for entrepreneurship in this country is inspiring. And it makes the whole thing tick."
Masad closed his post by noting that some of these American attributes are under threat and that progress can be made (including equal access to opportunity) without destroying the very things that make America special.
Immigrants indeed can remind us of what we have in common. A country built by immigrants continues to be inspired by them.•
__________
Feltman is CEO of IBJ Media. To comment, email nfeltman@ibj.com.
Please enable JavaScript to view this content.