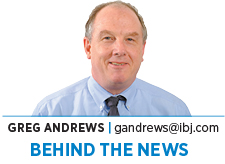 Paul Elmer, the 69-year-old former CEO of Pharmakon Pharmaceuticals, is desperately trying to win early release from federal prison in Terre Haute, saying he fears he'll contract COVID-19 there and die.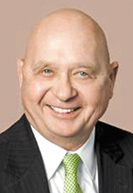 Elmer's age and medical conditions—including Type II diabetes, sleep apnea, vertigo and osteoarthritis—create "a very serious, and very real, risk of dying in federal prison if infected," according to an April 1 motion for compassionate release by his Indianapolis attorney, Richard Kammen.
Elmer was sentenced in September to 33 months in prison for manufacturing and selling drugs that were as much as 25 times more potent than they should have been.
Kammen argued that the close quarters and hygiene policies at the prison where Elmer was assigned, the Terre Haute Federal Correctional Complex, make it "even more dangerous than a cruise ship.
"This court never intended to sentence Mr. Elmer to death for two white collar felonies and a handful of regulatory offenses," Kammen wrote.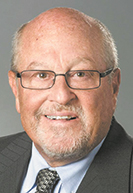 The virus-wracked federal prison system has been broadening the ranks of inmates eligible for transfer to home confinement—which is what Elmer has requested—as officials seek to limit the spread of the coronavirus.
So far, however, Elmer's request hasn't gained traction. Federal Judge James Sweeney denied it April 8, in part because he had not exhausted all administrative remedies, including giving the prison warden 30 days to make a determination.
"Depending on the warden's action, or if he fails to act, we will pursue all available remedies for Mr. Elmer," Kammen said in an email. "He like many elderly inmates are at grave risk due to COVID-19."
Elmer isn't the only Indianapolis executive accused of white-collar crimes seeking to extricate himself from prison at least partly on COVID-19 grounds.
Back in January, before the coronavirus had begun to sweep through the United States, Todd Wolfe, founder of the defunct debt-collection agency Deca Financial Services Inc., filed a motion seeking compassionate release from the Big Sandy U.S. Penitentiary in Inez, Kentucky.
Wolfe—who in June 2017 was sentenced to 51 months in prison for wire, bank and bankruptcy fraud—argued that the Bureau of Prisons failed to properly credit him for good conduct and for pursuing productive activities during his incarceration. Had it done so, Wolfe argued, he would have been eligible last June for release to a residential re-entry center in Indianapolis.
After U.S. Attorney Josh Minkler argued in a court filing that Wolfe had failed to exhaust his Bureau of Prisons remedies and thus was not yet eligible to pursue them in court, Wolfe's attorney, Mario Garcia of Brattain Minnix Garcia, disputed Minkler's position and said "the COVID-19 pandemic makes his concerns even more pressing."
Neither Wolfe's nor Elmer's prisons has reported any confirmed cases of COVID-19, though legal observers say limited testing has resulted in an incomplete picture of the extent of the Bureau of Prisons' COVID-19 problems.
For example, Mother Jones reported April 13 that, as of late March, the Terre Haute Federal Correctional Complex, which has more than 2,600 inmates, had obtained only four testing kits.
Nationwide, the U.S. Bureau of Prisons, which houses more than 170,000 offenders, reported that 446 inmates and 248 staff have confirmed COVID-19 infections, and 10 inmates have died.
The worst outbreak has been at an Oakdale, Louisiana, prison complex, where six inmates have died. The facility has reported 40 COVID-19 cases among prisoners and 17 among staff.
In Elmer's motion for release, Kammen predicted that prisons "will turn into petri dishes for this deadly virus."
Elmer is an inmate at Terre Haute's minimum security prison camp. The complex also houses medium-security and maximum-security prisons.
According to Kammen, Elmer sleeps in an 8-foot-by-12-foot room with two other inmates, which he asserts makes social distancing impossible. Kammen said toilets are just a few feet from other inmates, who are "herded from room to room" during the day.
Worse, "an inmate's access to hygiene items is exclusively based on what the inmate can afford. They are not given towels, bleach, or soap dispensers, and they of course share communal bathrooms and showers," Kammen wrote.
"If an inmate cannot afford hygiene items, they are forced to share a small bar of soap with anyone else who can't afford those items. The Terre Haute Prison Camp administrator suggested that inmates wave their hands around to dry them when they requested paper towels."
Bureau of Prisons spokesperson Emery Nelson told IBJ that officials could not comment on any inmate's eligibility for compassionate release.
Nelson noted that all federal prisons are accredited by the American Correctional Association, which reviews the institutions for compliance with a variety of standards, including sanitation and hygiene.
In addition, he said the prison system has taken escalating steps to fight COVID-19, including quarantining prisoners in their cells for 14 days starting April 1.
Both Elmer and Wolfe are seeking to capitalize on the broadened compassionate release policies contained in the First Step Act, a criminal justice reform law passed by Congress and signed by President Trump in 2018.
In his motion for Elmer's release, Kammen notes that on March 26 U.S. Attorney General Bill Barr announced that federal prisons would begin releasing some elderly and sick people to reduce crowding that can fan the spread of the virus.
"There are some at-risk inmates who are non-violent and pose minimal likelihood of recidivism and who might be safer serving their sentences in home confinement," he wrote in a two-page memo.
The Marshall Project, a not-for-profit news organization covering the U.S. criminal justice system, reported that Barr's criteria might give white-collar criminals a greater chance of release than other types of inmates.
Because those offenders are largely white, that might further racial disparities in the prison system, the news organization reported. It noted that the government's risk-assessment system does not deem safe for release drug addicts with a history of prior arrests, a segment of the prison population that's disproportionately black.
The vast majority of white-collar criminals end up in federal prisons, rather than in state prisons. That's because financial crimes typically cross state lines and involve the banking system, putting them under federal jurisdiction.
State prison systems also have been wrestling with COVID-19 outbreaks. On Wednesday, the Indiana Department of Corrections reported that 55 staff members and 34 offenders at its 21 correctional facilities have tested positive. On Tuesday, IDOC reported that the first inmate had died.•
Please enable JavaScript to view this content.