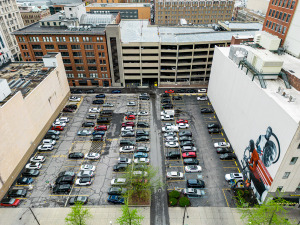 City officials want fewer parking lots downtown, and they're trying to find ways to fill in those surface lots with better uses.
Not only would such redevelopment improve the aesthetic and boost the property tax base, supporters say, but it is also part of a national movement that envisions less reliance on cars, more use of mass transit and a reduction in carbon emissions.
The city already is working to convert one municipal-owned lot. Since November, the Department of Metropolitan Development has been considering redevelopment ideas for the 0.65-acre parcel at 222 N. Alabama St., a surface parking lot on the north side of Old City Hall.
The project received bids from Indianapolis-based developers Buckingham Cos., Flaherty & Collins, KennMar, TWG and a partnership between Gershman Partners and Citimark. The city is set to announce its choice later this spring.
And dozens more downtown surface lots might be up for grabs over the next several years, with a city focus particularly on walkable, high-density projects that would boost population along IndyGo's rapid transit lines.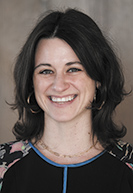 Indianapolis, like some cities across the country, already has eliminated zoning rules that require parking-space minimums for downtown development. But its requirements go a step further, outright prohibiting new surface lots in projects along any bus rapid transit line. That means Red Line development along Capitol Avenue through the Mile Square needs to include a parking garage to accommodate vehicles.
"There are pretty stringent requirements around parking in and along the transit line and its buffer zone," said Scarlett Andrews, the city's deputy mayor of development, referring to a 1,000-foot overlay district surrounding the red, purple and blue lines.
"So, we think there's been progress on how the city thinks about how parking should be shaped, from a transit perspective."
Cities from the East Coast to Anchorage, Alaska, plus some closer to home, like Nashville, Tennessee, are among those that have banned parking minimums on urban development or are considering them. And in January, California became the first state to ban parking minimums in areas with public transit.
"These parking minimums have helped kill cities," Gernot Wagner, a climate economist at Columbia Business School, told The Guardian in January. He said political leaders have long made downtowns "look like bombs hit them" by filling them with parking lots, and that the tide has started to turn.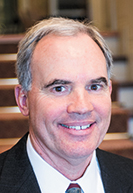 Doug McCoy, the Al and Shary Oak director of real estate at Indiana University, said many cities want to strengthen policies that support carbon reduction and alternative means of transportation, but that the reality of widespread mass transit use is still a long way off. That means projects—including those on transit routes, he said—will likely need parking for years to come.
"Right now, most of the cities that are [pushing sustainability] are still car-heavy, because we're a car-based society as a whole," he said. "It's really a politically driven thing, where, if you believe in climate change, your policies are going to be focused on that. There's a huge push nationally and regionally in that direction. On the other hand, you have consumers and people who just want to use and park their cars."
Studying needs
Indianapolis leaders are hoping the redevelopment of the Old City Hall lot will spark developer interest in other surface lots downtown.
While she declined to disclose the nature of the bids made on the lot, Andrews said city officials were "really pleased" with the quality of the ideas.
"All of them demonstrated the opportunity to create density on the site, while also connecting Mass Ave to the Market East District, which is really what we were seeking," she said.
Andrews said the city also is considering whether it's time to update a 2015 parking study, to get a better understanding of the city's needs.
That study—which focused on the Mass Ave, Market East and Fountain Square downtown cultural districts—found plenty of parking in those areas, day and night.
In Market East, for example, about 11% of 9,500 available spaces were in use at night and 60% during the day—far from a parking crunch that some drivers have warned of over the years. And in Mass Ave, 49% of spaces were filled on a given weekday.
The study was conducted before a development splurge led to the removal of several large parking lots—and even some garages, like the 700-car Maryland Street garage that was razed to make way for the Bicentennial Unity Plaza under construction just north of Gainbridge Fieldhouse.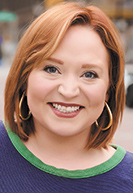 "We think it may be time to update that analysis, to get a better sense of where we are with the overall utilization and availability of parking," Andrews said, adding that a new study might analyze a broader area.
Taylor Schaffer, president of Downtown Indy Inc., a civic organization that advocates for downtown businesses, said updating that analysis would go a long way in helping the city and developers understand where the market stands, particularly as more people move downtown or spend more time there for work, events and other activities.
Even so, she contended that "there really isn't a parking challenge," but rather a need to improve signage and traffic patterns to help downtowners and visitors find more adequate parking arrangements. Increasing the number of garages and decreasing the number of surface lots could also help, she said.
According to Downtown Indy Inc. data, downtown has twice as many surface lots as parking garages.
If city officials can "streamline the parking process for out-of-town visitors" and "condense and consolidate [parking] … we can achieve a goal of higher density while still offering people plenty of parking options," Schaffer said.
"As a downtown, we are in a position where developers see more profitability and potential with those [parking] lots than they see for long-term use as parking," she said. "I also think that—as we and every other major city in the country continue to grapple with what it means to have a resilient, vibrant, activated downtown—residential must continue to be a part of that conversation."
Impact of changes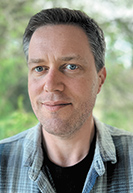 Tony Jordan, president of the Portland, Oregon-based Parking Reform Network, which advocates for cities to dedicate less land to parking, said Indianapolis still has work to do but is headed in the right direction.
Jordan said he's pleased with Indianapolis' removal of parking minimums for downtown developments, but he would also like to see it and other cities discourage the development of a glut of parking spaces, possibly by imposing impact fees on parking lots and structures.
However, he said, taking a hands-off approach to parking requirements also has its benefits.
"By and large, the argument [for fewer zoning requirements] is that developers and entrepreneurs know their businesses better than the city, and they know how much parking their business or building needs, so a city should have a really good reason to tell them differently," Jordan said.
Some developers who put bids in for the Old City Hall lot project said eliminating the parking-space minimum offers a longer leash on big projects, allowing firms to determine exactly what they need for their design.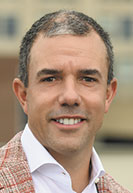 "It gives you some more creativity in your planning, which is helpful for any project, but especially those on smaller lots," said Eric Gershman, principal at Gershman Partners, which is spending $185 million to develop a large portion of the City Market block north of the City-County Building.
"The city in our opinion has done a pretty good job on its zoning changes. The need for parking [should be] far more market-driven than zoning-driven."
Gershman pointed to the Ardmore apartments on New York Street that his firm built with Indianapolis-based Deylen Realty in 2021. That project sits on a former surface lot that was used by employees of the adjacent Regions Tower. He said the decision to include an underground parking structure in the redevelopment stemmed just as much from the needs of those users as it did the needs of would-be renters.
IU's McCoy said that, while converting a surface lot into a tall, multiuse building increases the property's value, including parking in the redevelopment can contribute significantly to its success.
"Developers are all about highest and best use, so, when they're looking at a site, they're trying to maximize the value of that land, because it is a precious resource," he said. "To have the most successful project, the people who would use a building have to be able to access it—and parking is a big part of that."
Already underway
Other developers have also begun converting downtown parking lots. Those projects include Industry, at 411 N. Pennsylvania St., across from the Indiana War Memorial. The site was home to the Essex Hotel until the hotel was razed in 1994. Although a city zoning rule generally prohibits surface parking next to the Indiana War Memorial, a temporary variance was granted pending redevelopment.
But redevelopment was delayed for decades, and multiple variances, reprieves and appeals granted over the years allowed the property to remain a parking lot.
Plans in the early 2000s for a high-rise condo complex fell through in 2004; that was the last such effort to revamp the site until Denver-based Charles Street Investments took it on in 2018 and began developing an 11-story apartment building.
Industry is now expected to include studio, one-bedroom, two-bedroom and live-work units; 8,800 square feet of first-floor retail space; 18,600 square feet of office space; and a 214-space parking garage. It is set to open later this year.
As part of its high-end redevelopment of the former AT&T office building at 220 N. Meridian St., Indianapolis-based Keystone Group converted the property's second through fourth floors, which formerly housed offices, into a 281-space garage.
Jennifer Pavlik, chief of staff for Keystone, said the company considered numerous "creative concepts" for its redevelopment.
"With limited space around urban settings, an integrated parking garage was a must for a multifamily property to provide parking for our residents and retail tenants," Pavlik said in written comments.
One site in the Mile Square that has long been slated for redevelopment is the former IBJ Media building at 41 E. Washington St. and its adjacent parking lot. St. Louis-based Drury Development Corp. announced in early 2016 that it would redevelop the 65,000-square-foot building as a hotel, but the project has been on hold for years.
Initial plans called for a 350-room tower as high as 17 stories, as well as an enclosed parking garage and meeting and ballroom space.
Drury Vice President of Development Mark Kohl told IBJ the company still plans to move ahead with the project.
"We're still looking forward to getting there and doing some type of redevelopment, but we don't have our timeline on when we will," Kohl said. "We're back to building and have several things going now, and that one is certainly in our plans."
He said the original design likely won't be scaled back much, and the company hopes to start construction "in the next couple of years." In the interim, the lot still offers daily and monthly parking.
A different future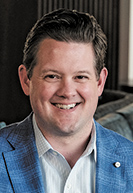 Perry Griffith III, president of Indianapolis-based Denison Parking, said the city's approach to parking requirements strikes a sensible middle ground between its mass transit goals and its current needs.
"I think it's important to consider that, while the city works to build out public transit infrastructure, there is a definite period of time that will require parking for projects to be sustainable," he said. "That means people have to be able to visit and live downtown, and as part of that, be able to stow a vehicle."
Rusty Carr, interim director of the Indianapolis Department of Metropolitan Development, said surface lots are "remnants of a different time in downtown's history," before the city started moving toward more mass transit, bike lanes and pedestrian-friendly developments.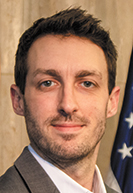 "We have an amazing opportunity to move these [lots] into more productive uses," Carr said. "From a financial and urban design perspective, parking is not a good land use. These sites are important vessels for the work that's underway to change these empty canvases into really pedestrian-oriented opportunities."
Griffith acknowledged that Denison would stand to benefit from less parking density because that would increase the value of the company's parking options. But he said he would like to see a more comprehensive approach to downtown parking strategy, including fewer surface lots.
Redevelopment is "a higher and better use of the real estate than just having a vacant surface," he said. "It increases density, which increases tax revenue. It is creating potentially a more vibrant use of that space, which has a positive impact on the downtown area as a whole."
Parking Reform Network's Jordan said Indianapolis officials need to keep their goal of increasing mass transit and other alternative forms of transportation top of mind and act accordingly.
"What any city should be thinking about is, what is its goal? What do people want the city to look like in 20 years?" he said. "Development rules should reflect that … because, if we base our rules on the [current] conditions, then we're going to just continue to get the same kind of car dependency or same kind of sprawl."•
Please enable JavaScript to view this content.