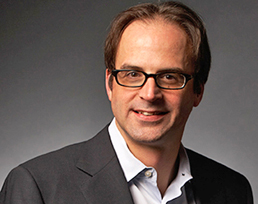 An Indianapolis-based startup co-founded by tech veteran Scott McCorkle has raised another $7 million in equity funding, bringing its total capital raised to $31.5 million since the company's founding three years ago.
MetaCX, which offers an online network where businesses and their suppliers can communicate and collaborate, is still operating in "somewhat stealth mode," McCorkle told IBJ, but should have additional news to share either late this year or in early 2022. McCorkle is a former president of ExactTarget and former CEO of Salesforce Marketing Cloud.
MetaCX's most recent round of funding came from two of its previous investors, Maryland-based Greenspring Associates and Atlanta-based Panoramic Ventures, joined by a new investor called Engage Ventures. (Panoramic formed this year when Atlanta-based BIP Capital and investor/entrepreneur Paul Judge joined forces. BIP had previously invested in MetaCX.)
Engage was formed in 2017 when a group of companies and other partners, including Chick-fil-A, Delta Air Lines, Georgia Tech, The Home Depot, UPS and others, formed a collaborative venture investment group to fund and support business-to-business tech startups.
Engage has invested in 70 startups to date, about 70% of them based in the southeast U.S.
"We are very delighted to be selected by Engage," said McCorkle, who is CEO of MetaCX.
He said the MetaCX network offers what is a "quite new approach" to communication and collaboration among companies and suppliers. As an example: A company that has developed a digital health app for patients could use MetaCX to communicate with its customers—perhaps health systems or insurers—about what the app can deliver and whether it is meeting customers' expectations.
Indianapolis-based venture studio High Alpha launched MetaCX in December 2018 with a $14 million capital raise led by Los Angeles-based venture capital firm Upfront Ventures.
MetaCX operated in "stealth mode" until mid-2020, when it launched its platform for widespread commercial availability. It has 50 employees, about half of whom live in the Indianapolis area. The others are remote workers who live around the U.S.
"We're eager to make more announcements to the marketplace," McCorkle said. "For now, we're just quietly raising funds and building our product and acquiring customers."
Please enable JavaScript to view this content.