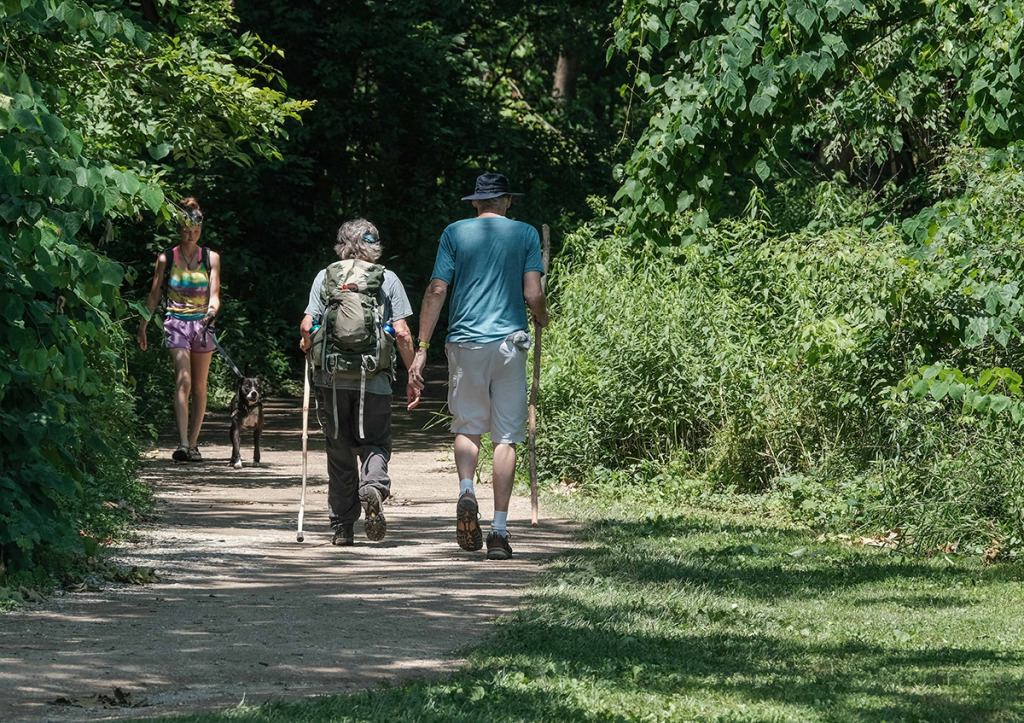 Indianapolis is adding 90 acres of public green space in 2021, with an anticipated price tag of $1.8 million. That's nearly three times the acreage purchased in the two decades prior, and a major expansion for a municipal parks agency with no land-acquisition budget.
One-time money, from a series of federal pandemic relief packages, has built flexibility into city finances for large, long-coming investments.
"This is a very unique time, where the city has actually found the dollars to strategically purchase land that we've been looking at for a number of years," said Don Colvin, deputy director of the Department of Parks and Recreation, better known as Indy Parks.
"There's an opportunity, a once-in-a-lifetime opportunity, because, if we don't buy these lands now, they will be developed into subdivisions," Colvin said. "Or, the value of the land will grow significantly, and we'd pay more."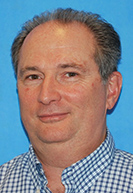 But once the dust clears, and that financial flexibility fades—the federal dollars came with spending deadlines—what happens to Indy Parks' ambitions for public parks?
Parks staff has been eyeing some of its new 90 acres, which are all by existing or planned parks and trails, for years. It's the agency's largest annual expansion by acreage since at least 2001.
A 0.2-acre stub of land at 7240 Dewey Ave., by the Pennsy Trail, will cost about $43,500. And the Grassy Creek Regional Park, on the far-east side, is expected to add more than 75 acres, for a price tag of $1.2 million.
A three-acre neighborhood park, at 1501 N. High School Road, will lie at the junction of the Eagle Creek Trail and the future B&O Trail. Colvin said Indy Parks had been looking at the land, which now has a $63,800 price tag, since 2013. Another Eagle Creek-adjacent tract, at 8851 W. 42nd St., will add 10 acres for an expected $553,175.
Both properties near Eagle Creek almost became residential developments, Colvin said. One would have hosted a mixed-use, town-house-heavy project, while the other would have been used for multi-story apartment complexes.
"We couldn't compete with that market rate at the time," years ago, Colvin said of the 42nd Street parcel. "But [the owner] had not sold the property and was now interested in selling it, and we were able to come to terms on a price."
The numbers aren't final, since Indy Parks hasn't closed on some of the parcels yet. Indianapolis must bring two independent appraisers in for each parcel, and buys the land at the averaged-out appraisal value—or less.
Although Indy Parks has previously received major land donations—like the land that became the Blickman Educational Trail Park, in 2005—it has purchased little itself, until now.
Before 2021, Indianapolis had bought green space for Indy Parks on only three occasions in the last two decades. A land buy in 2018 and two in 2005 added just 30 acres of park land, according to an IBJ review of the City-County Council's digital legislation database. Councilors must currently approve all land purchases, made with public money, of over $25,000. Other purchases in 2009 and 2005 added land used for maintenance facilities, not for green space.
The additions are rare because Indy Parks doesn't have an annual land-acquisition budget.
"We get $5.6 million a year of capital that is to be used to maintain our park assets in our 212 parks and over 11,200-plus acres. Most of those dollars go to maintaining existing facilities, or making major improvements in those parks," Colvin said. "I don't have the luxury of setting aside dollars to buy land."
The Parks General Fund has long had the structure for a sub-fund, titled "Parks Land." But, wrote spokeswoman Ronnetta Spalding in an email, "There has not been any activity recorded or funds deposited in this account for as long as current staff recalls."
Instead, Indy Parks often looks for outside help.
Others pitch in
Indianapolis is heavily reliant on developers, philanthropists and friendly not-for-profits for land donations, discounts or grants to pick up green space, according to Colvin.
Indy Parks, for instance, snapped up a 42-acre abandoned golf course for Grassy Creek in August. The former owner, John Levinsohn, told IBJ he dropped a verbal agreement with a developer to turn the land into subdivisions, and instead sold it to Indy Parks—despite the less-lucrative deal.
And the Eagle Creek Park Foundation will help make purchase of the 42nd Street parcel possible. It's contributing up to $175,000, after city staff came to the not-for-profit with a funding request.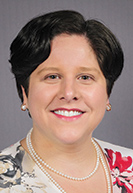 "We don't get a lot of opportunities to purchase property inside Marion County and adjacent to the park," said Emily Storm-Smith, the foundation's new president. "… We decided that, you know, the city had made the decision that this was a very desirable acquisition for them, and we were willing to support them and make a grant for that."
Indianapolis has several such park-support organizations, including for Broad Ripple, Douglass, Holliday and Garfield parks. Eagle Creek's has existed as a 501(c)(3) not-for-profit since 1978, when, according to the website, "it became apparent that municipal funding for Eagle Creek Park would not be sufficient in order for the remarkable natural resource to meet its full potential."
Though Eagle Creek is unique—it's the only park intended to be self-sufficient, via an entry fee—Indianapolis has historically spent less on its public parks overall than have peer cities.
Indianapolis ranked 93 out of the 100 largest U.S. cities in 2017 for its annual spending of $35 per resident on public parks, according to The Trust for Public Land. That's the most recent year that Indianapolis was both included in the rankings and actively shared data with the group.
But the city itself, in 2018, estimated it annually spent just $26 per resident. That's according to the Thrive Indianapolis report, which also set a goal of reaching $50 per resident by 2025.
Storm-Smith said her group aims to provide consistent yearly funding for park programming, staff appreciation and beautification, but also regularly works with city staff on specific requests. Past project price tags have ranged from the thousands of dollars into the millions, she said, on everything from bald eagles to infrastructure investments.
Storm-Smith said the goal is to maintain access to the outdoors for fun activities like family picnics, park-shelter graduation parties and canoeing.
"Providing all of those assets—it takes money," she added. "And like I said, rightfully or wrongfully, the city does not have the resources or is not spending the money on parks."
That's despite some growth in Indy Parks' operating budget. Mayor Joe Hogsett's administration has increased the agency's budget more than 20% since Hogsett's first budget season in 2017, Mayor's Office spokesman Mark Bode said in an email. Indy Parks is also getting back its maintenance division under the city's 2022 budget, after a decade of Department of Public Works oversight, Bode added.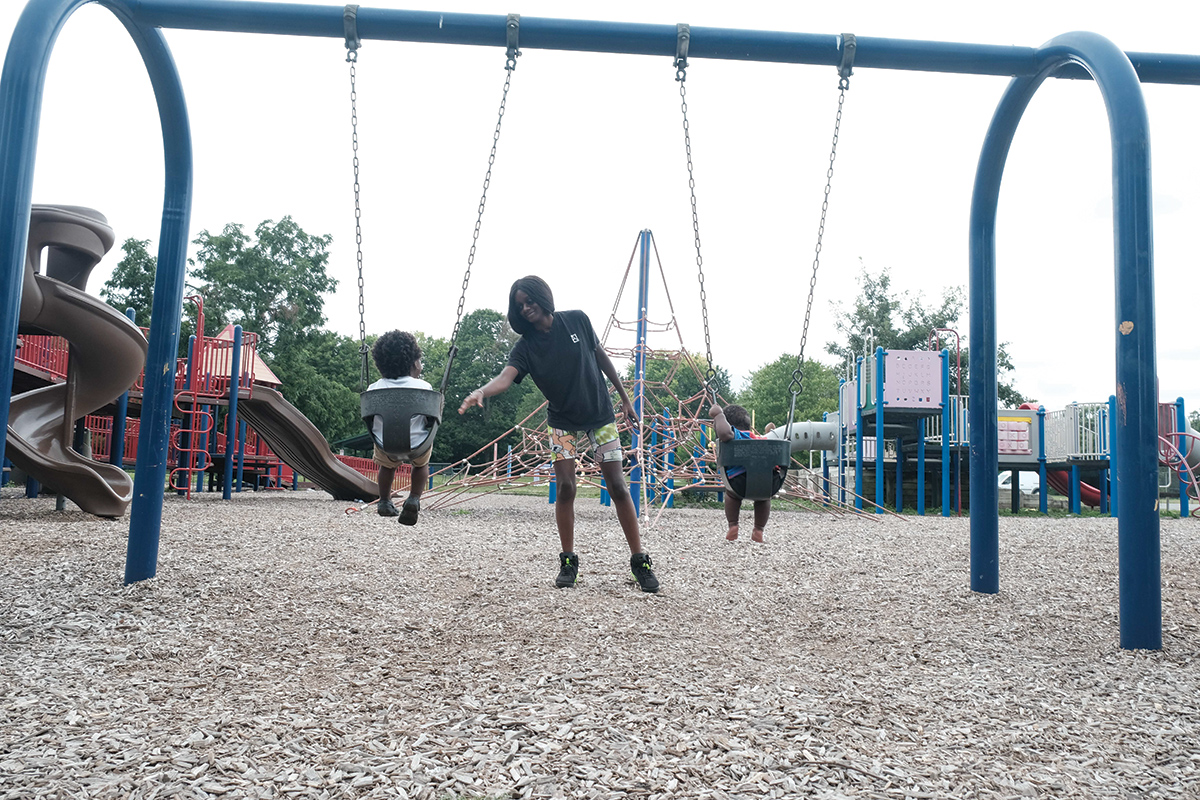 Planning purchases
Indy Parks picked up a significant chunk of its new Grassy Creek acreage by chance. André Denman, Indy Parks' principal park planner and greenways manager, told IBJ in August that he came across the listing for the former golf course while doing personal property research.
But the serendipitous MIBOR listing belies a much more involved planning process.
Colvin said Indy Parks is first guided by Indianapolis' comprehensive plan, which encompasses the agency's own system-wide plan. The 2016-2021 version, for example, outlined a goal of adding at least 12 acres of land per 1,000 residents in each township—though it also noted that stakeholders thought the agency was already stretched too thinly across its holdings and could even let go of some inventory.
But for buy-it-or-lose-it land, Parks staff focuses on areas that don't have public parks, natural features like woodlands and waterways, open land for more park infrastructure (e.g., sports fields) or land that connects existing parks and greenways, according to Colvin. Rural land, too, is of interest, because it's cheaper before city water and sewer services make it over.
Previous five-year plans went so far as to include detailed lists of key parcels Indy Parks hoped to land. Colvin has since pulled the concept.
"We used to get a bunch of uncomfortable phone calls from the landowners, saying, 'What are you doing, putting my property on a map, saying you're going to turn it into a park?'" Colvin said. "On the other side of it, we had real estate people raising the prices of these properties once they knew we were very interested in them."
Now, he said, that information is "scattered" among discipline-based teams to make it harder to pry out the details via public-records requests.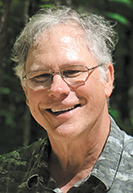 Not everyone's happy the lists are gone. Clarke Kahlo, a former city land-use planner turned green-space advocate, said transparency can help residents help Indy Parks.
"It's a publicly available reference point, a road map, for lack of a better term," Kahlo said. "Neighborhood associations such as [Marion County Alliance of Neighborhood Associations] or another group can see that there's a property nearby that would be attractive as a buy. They can help fundraise, lobby for public purchase and be of assistance."
Leadership on land
Indy Parks' new land will stay largely as-is, until staff seeks community input, according to the agency. That means maintenance costs won't jump up yet.
But the pandemic's influx of funds won't last forever. Then, Indianapolis will return to its more limited means.
"Indy Parks analyzes land acquisition on a case-by-case basis, since it can be difficult to predict when key parcels will become available," Bode, the Mayor's Office spokesman, said in an email. "However, what we have done and will continue to do is keep Indianapolis on sound financial footing so that when opportunities arise we can make decisions that benefit Marion County taxpayers."
The Hogsett administration says its big push for parks funding—which includes millions for facilities, greenways and playgrounds—is sustainable.
"We have used one-time funding strategically for major capital investments across the Parks system," Bode added. "Not all of those have been new builds; many have been enhancements to existing facilities and infrastructure. Staffing and maintenance costs are considered and planned for with every new property acquisition and capital investment. And, as property tax revenue continues to grow, we anticipate keeping pace with our one-time investments so that Indy Parks can successfully manage properties for decades to come."
Still, land, like other resources, is finite.
Indy Parks already faces "big challenges" in acquiring wild spaces in Washington and Perry townships and parts of Wayne Township, Colvin said. There, land buys are more likely to be reuses. Warren and Decatur townships have more open space, for now.
Residents can play a significant role in the future of city parks.
Residents near Grassy Creek, for instance, are putting together an advisory committee, which could someday lead to another park-support not-for-profit. The Eagle Creek Park Foundation leverages its resources to maintain what aficionados call the "jewel" of Indianapolis' park system. The organization runs on a diverse coalition; board members come from a wide range of ages, industries and experiences, according to Storm-Smith.
"The only thing, truthfully, that we look for when we're asking people whether they want to become part of our organization is, 'Do you love the park? Do you come to the park?'" she said.
Colvin said he's noticed a surge in resident involvement on parks, particularly since the pandemic began.
"Tax contributions to parks probably aren't as high as other adjoining states. But the passion, I think, ever since COVID, people realized how important these green spaces are," he said. "These were some of the only outlets our residents had."•
Please enable JavaScript to view this content.