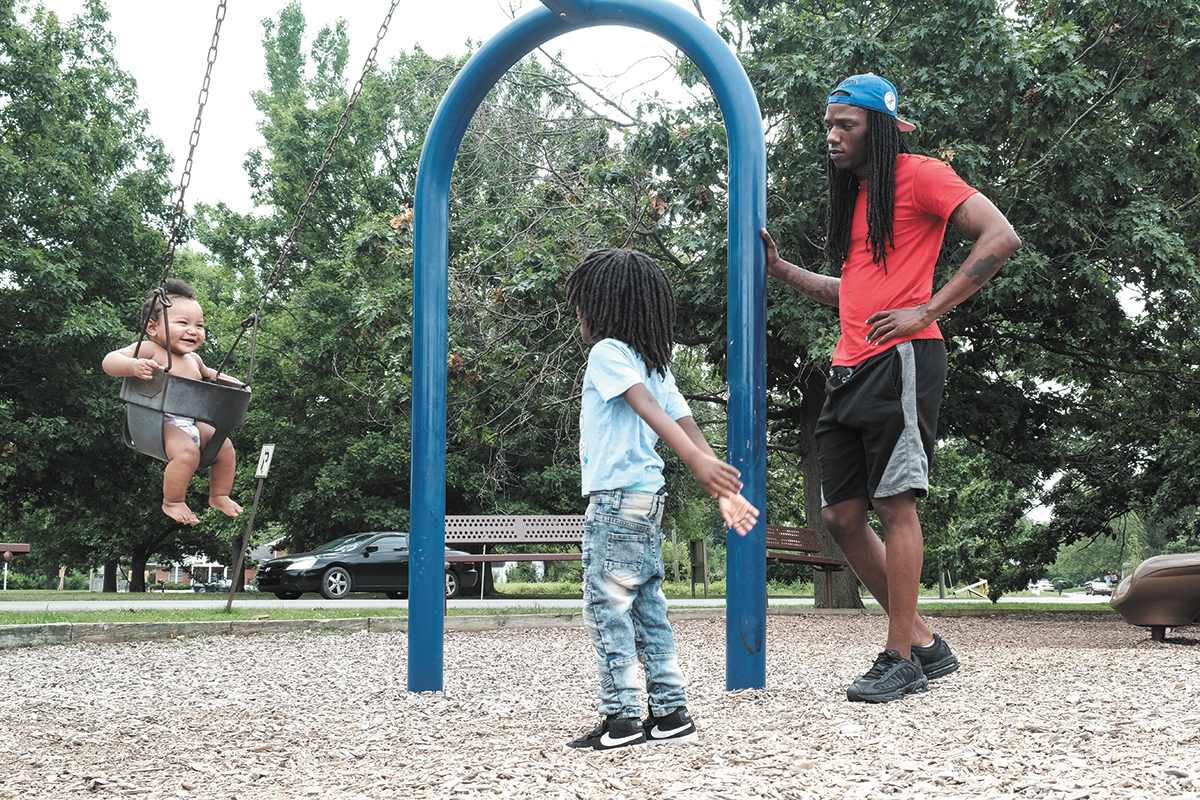 As more developers and new residents set up shop in Indianapolis, the city's parks department is trying to save green space for them.
Marion County grew by more than 73,000 people in the last decade, according to the U.S. Census Bureau, and has added countless development projects. More people, more amenities, right? But just 4% of Indianapolis' land is used for parks and recreation, compared to the national median of 15%, according to conservation organization The Trust for Public Land.
So when Indianapolis Parks and Recreation staff saw a large piece of land up for sale near a well-loved park, they jumped at the chance to buy it—and to do better than in the past.
"The opportunity to capture this land is now," Indy Parks Deputy Director Don Colvin told a City-County Council committee in July. "Otherwise, it'll forever be lost."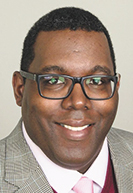 André Denman, Indy Parks' principal park planner and greenways manager, said the city has learned from experience, especially from an unexpected housing boom in the late 1980s and early 1990s in Pike Township on the northwest side.
"We did not acquire land as we should've out there," Denman said. "Now, they have 4,000 acres at Eagle Creek to make up the difference, but they don't have many neighborhood parks, so that people don't have to go all the way to Eagle Creek. We as park planners have said that we don't want to make that mistake again."
Eagle Creek also has an admission fee, unlike regional parks.
Denman was online in April or May, looking at properties as an everyday Warren Township resident, when he came across a listing for a 40-acre abandoned golf course at 10702 E. 25th St., a little south of the 200-acre Grassy Creek Regional Park at East 30th Street and North German Church Road.
Grassy Creek is one of Indianapolis' larger parks, but it's so popular that its single shelter books up quickly, Denman said, and people often park on the grass when the parking lot fills up, according to Colvin. (Indy Parks doesn't track attendance at Grassy Creek.)
"I brought this property to the team, and that's how quick it happened," Denman said of the former golf course. "It was like, 'Hey, this is for sale, and we don't want to waste time, so let's see what we can do to get this into the government process.'"
By the end of July, Indy Parks received the go-ahead from its own board and the City-County Council's Parks and Recreation Committee, and in August, the full council gave its stamp of approval.
The deal closed Tuesday evening, according to former owner John Levinsohn, who bought the land as an investment in 2009. But had the city called just a few weeks later, the property would've been on its way to becoming a subdivision.
"The housing market is white-hot right now, and there was a subdivision to the east that was doing quite well and was almost sold out," said Levinsohn, who leads Levi Investment Realty. "I was keeping track of the progress they were making, and it seemed like now would be a good time."
Levinsohn already had a verbal agreement in place with builders to turn the site's 40 acres into about 100 residential lots but "dropped everything" when he heard Indy Parks was interested.
"It's in Marion County, and there's just not a lot of land left," he said. "This is kind of a one-time opportunity for everyone."
Reinvestment
What'll happen to the new chunk of land in the long term is up to the public, but for now, the plan is to keep it in a more natural, budget-friendly state, according to Indy Parks.
Indianapolis has historically spent less per capita on its parks than peer cities across the United States.
Indianapolis ranked 93 out of 100 U.S. cities in 2017 for its spending of $35 per resident on free public parks, according to The Trust for Public Land. That's the most recent year Indianapolis actively shared data with the group, according to Public Relations Director Keith Maley.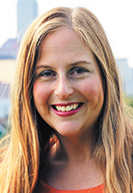 "Indy Parks' capital budget has traditionally—or in recent years—been $4.6 million annually," then-Director Linda Broadfoot told IBJ in late July, before her departure in early August. "We've gotten that up to $5.6 [million] the last couple of years, but with 212 parks, it takes a lot more than that to keep everything up to date."
Even security is stretched thin. The Indianapolis Metropolitan Police Department has just nine park rangers and one reservist to patrol all of Indy Parks' 11,000 acres of green space, though IMPD Lt. Shane Foley noted in an email that regular officers cover runs the rangers can't get to.
Indy Parks will see some relief on its capital costs with $25 million in investments through the first phase of Mayor Joe Hogsett's Circle City Forward initiative. Grassy Creek will get $7 million of the total, which is split across several parks. The bonds financing the undertaking could be in front of the full City-County Council for a vote as soon as September.
At Grassy Creek, Indy Parks plans to use the money on a community and environmental educational building, new sports fields, futsal courts, a skate park and a parking lot, Colvin told a committee in July. Those priorities stemmed from community feedback at a series of public meetings, he said.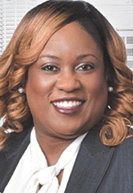 It's a big chunk of cash for a part of town that didn't always see that level of investment, said City-County Councilor La Keisha Jackson, whose district includes Grassy Creek. She helped Indy Parks pull together a pool of stakeholders and residents for an advisory committee during the Circle City Forward planning process and sponsored the proposal allowing the land purchase.
"The far-east side has been undervalued and overlooked for so long, for the last 50-plus years, so to get an investment of $7 million just for the park is very significant," Jackson said. "… Most of the money would stop east of, I would say, Shadeland [Avenue] or Emerson [Avenue]. For this money to come this far is huge for us."
Jackson's vision for Grassy Creek is resident-led. She's helping Indy Parks and interested residents form a longer-term advisory committee, so they can lead advocacy for funding or park priorities into the future, since the Circle City Forward funds are a one-time deal.
Fifty years of patchworking
Indy Parks' latest purchase echoes Grassy Creek's 50-year history. The current 200 acres are pieces of land Indy Parks has purchased, gotten in swaps or received as gifts, then put together.
Indy Parks bought the park's first 41 acres back in 1971, in what was called German Church and 30th Park, then added a 14-acre lawn and pond combination to the north in a land swap in 2000, according to a 2009 park master plan. In 2006, the parks authority received another 48 acres of wetlands as a gift from the Community Alliance of the Far Eastside. That year, Indy Parks wrapped the three main chunks of land together, and turned them into Grassy Creek Regional Park.
Since then, the city has added a long, narrow tract that was once a railroad line, and a triangular chunk connecting the park from top to bottom, according to Marion County Assessor's Office records. With the park now set to stretch farther south, the trend continues.
The only land connecting the new property to the rest of Grassy Creek is a registered drainage ditch with levies on both sides, according to Colvin. The parks department would eventually want to add parking and an entrance on East 25th Street, he said.
Officials say they'll continue to look for opportunities to expand throughout the city. But not all land can work as a park.
Broadfoot and Denman said Indy Parks has turned down land offers like house lots in the middle of neighborhoods or other too-small, too-private plots. But for the spots that check the boxes, Indy Parks says it'll be there.
"We are squeezing every bit out of every dime we get. But … we walk a [thin] line because we have to think about our city decades into the future," she said. "As land gets gobbled up by development, with housing developments and whatnot, those folks are going to demand services. Parks are a key part of those."•
Please enable JavaScript to view this content.