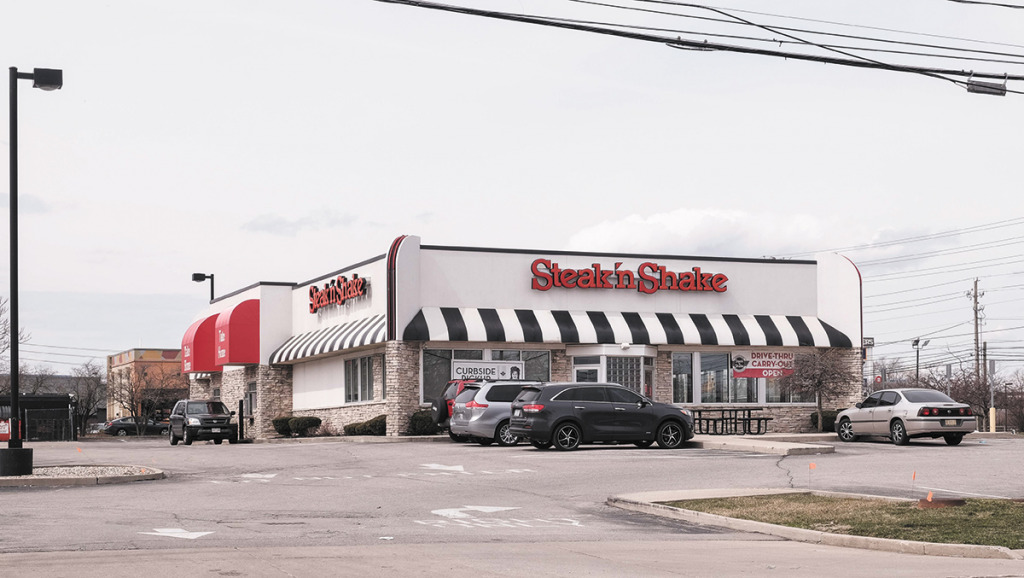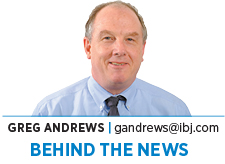 The fate of a Steak n Shake that has been a fixture in Nora for more than 40 years may rest on how much slack a local judge will give the Indianapolis-based company for failing to keep up with lease payments in the middle of a pandemic.
Many Nora residents are rooting for Indianapolis-based Steak n Shake to be able to continue operating on the site—and not just for nostalgia reasons.
If Superior Court Judge Heather Welch orders Steak n Shake to vacate the site, that would help pave the way for another Indianapolis-based company, Crew Carwash, to build a car wash where the restaurant now stands.
Such a business would generate too much congestion in an area that already has significant traffic and is striving to become more pedestrian- and bike-friendly, say representatives of the Nora-Northside Community Council and the Nora Alliance.
Neighbors would have a chance to weigh in should Crew pursue variances from the Department of Metropolitan Development, something that appears to be needed to permit the queuing up of vehicles awaiting washes.
"Our concern about Crew Carwash involves safety and the intensification of traffic in Nora's center," said William Wagnon, past president of the Nora Alliance. "That seems to be moving away from our goals of promoting multi-modal transportation."
In January, Crew purchased the 1.7-acre site for $2 million from Milwaukee-based Garber Properties. Garber had declared Steak n Shake in default in May and terminated its lease Dec. 31.
But the Nora Steak n Shake continues to operate, despite having "no legal right to do so," Crew said in a lawsuit it filed in Marion Superior Court 1 against the restaurant chain March 9. The suit seeks possession of the property and damages from Steak n Shake.
Steak n Shake isn't leaving without a fight. Scott Morrisson and William Barkimer, attorneys at Krieg DeVault representing Steak n Shake, note in a filing that Steak n Shake eventually paid all the rent it owed. "There is no material breach," they wrote.
The pair also raise other defenses that have become common in landlord-tenant lawsuits during the pandemic. For example, they argue that Crew's claims are barred by the "doctrine of force majeure," which can excuse parties from fulfilling contractual obligations when certain extraordinary events occur.
Similarly, Steak n Shake says Crew's claims are barred by "the doctrine of impossibility," an assertion that the lease is unenforceable because it was not commercially possible to perform.
Legal realities
It's beyond dispute that restaurant companies endured momentous challenges in 2020, starting in mid-March, when governors—including Indiana Gov. Eric Holcomb—shut down in-person dining. When dining rooms reopened, restaurants had to reduce capacity to try to limit the spread of COVID-19.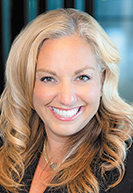 But the applicability of force majeure clauses depends on how qualifying events are defined lease by lease, said Hannah Joseph, an attorney at JBJ Legal who has many restaurant clients but does not represent Steak n Shake.
Shake n Shake appears to be on shaky ground on that claim, given that its 23-page lease does not even use the force majeure term.
"It needs to be in the lease, for sure. It is not something that can be implied," Joseph said.
She said "impossibility" also could be a tough sell.
"It is a very ambiguous concept, not one I would typically be very excited about asserting," she said.
"Impossibility is a pretty high burden. It has to be truly impossible, not just difficult or challenging."
On a brighter note, Hannah said the fact Steak n Shake ultimately did pay all the rent it owed puts it "in a better spot."
According to Crew's lawsuit, Steak n Shake's rent was $9,583 per month. At year-end, it still owed $15,381 but subsequently paid it.
Joseph noted that courts vary in how strictly they define contract compliance.
As an example, she noted landlord John Goodman's 2010 lawsuit seeking to prevent Rock Bottom Brewery from exercising its right to extend its lease on its 10. W. Washington St. restaurant by five years.
The restaurant had provided notification, but Goodman argued it was invalid because the corporate name didn't match what was on the lease and it came via UPS rather than the U.S. Postal Service, as required in the lease.
Despite the discrepancies, federal Judge Tanya Walton Pratt in 2011 sided with the restaurant, ruling that it did provide timely notice. The restaurant went out of business last year.
The Steak n Shake lease had been set to expire in April 2023. However, it gives the restaurant company the right to exercise two multi-year extensions that would keep it operating at the site until April 2030.
If Steak n Shake is able to remain, its landlord would be Crew. That's because Crew acquired Garber's rights and interests in the lease as part of the land purchase.
Story continues below graphic.
Government approvals
Prevailing over Steak n Shake in court wouldn't ensure that Crew could charge ahead. The site is zoned C-4, which would permit a car wash. But it appears at least one aspect of a car wash on the site—car "stacking" on portions of the property along 86th Street or Westfield Boulevard—would require variances from the Department of Metropolitan Development.
Crew has not filed any variance petitions or filed for permits for a car wash on the site, said Linda Ahlbrand, principal planner II in the Department of Metropolitan Development.
Mike Wukmer, an Ice Miller attorney representing Crew, declined to comment, as did Katherine Rayner, Crew's marketing supervisor. Three other Crew officials did not respond to a request for comment.
In a written document, the Nora-Northside Community Council highlighted a wide range of concerns about putting a Crew on the site, including the mayhem that would be caused by cars entering and exiting the property at an intersection "that is approaching gridlock" even when two schools to the east, Northview Middle School and North Central High School, aren't in session.
The summary added: "While 'technically' referred to as a retail operation, the public will consider it quasi industrial in nature and inappropriate for a prominent intersection in 'downtown Nora.'"
Wagnon, the Nora Alliance official, said his organization in 2015 created a vision plan aimed at fostering a pedestrian- and bicycle-friendly commercial core. He said an auto-related use for the property also is out of sync with the "village mixed-use typology" recommended in the revised comprehensive plan adopted by the Metropolitan Development Commission in 2018.
But Crew officials might be emboldened by its successful development last year of a site at 38th and Illinois that had the same zoning and the same village comprehensive plan recommendation.
In that case, the Metropolitan Development Commission voted 7-1 with one recusal to approve the needed variances for the development, which replaced a vacant CVS.
DMD staff had recommended denial of the variances, arguing the project would result in "overdevelopment" in a fashion that conflicted with the village recommendation for the site.
Washington Township Schools won't be weighing in on the appropriateness of a Crew in Nora. As a matter of policy, it stays neutral on issues related to the development of private property, said Ellen Rogers, the district's community relations coordinator.
Real estate brokers say that if Crew does move forward—and Steak n Shake has to vacate—it would be a significant setback for Steak n Shake, which has more than 275 company-owned locations but few as bustling as the Nora location.
Joseph agreed it's not your everyday Steak n Shake.
"I ate at that Steak n Shake every Friday night all through high school," said Joseph, 42. "It is what I think of as the flagship Steak n Shake in Indianapolis, at least on the north side."•
Please enable JavaScript to view this content.