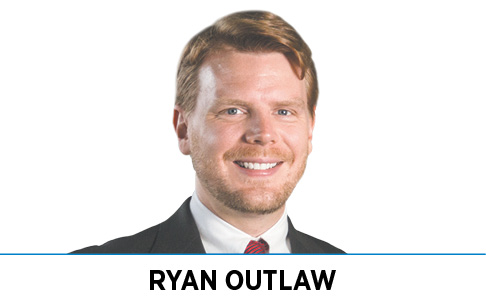 With all the pressing issues organizations face, why should managers care about employee commitment?
Consider that, on average, an organization will spend from 90% to 200% of an employee's yearly salary to replace that employee should she leave.
That includes the amount it costs an organization to recruit, select and train a new employee. Left unchecked, those numbers can take a drastic toll on the organization's bottom line.
Moreover, a company that develops a reputation as being a "high turnover" company may ironically have an even more difficult time attracting and retaining top talent. After all, most job candidates would have serious reservations about starting a career in an organization where employment stability seems problematic.
High turnover can also stifle the culture, making it more likely that remaining employees will shy away from creative and risk-taking ideas and solutions. Instead, those employees may opt to play it safe, so as not to join the ranks of those no longer employed there.
Finally, as turnover increases, there are fewer opportunities for employees to build emotional bonds with one another—the type of bonds that make employees want to remain a member of the organization to begin with.
Given the numerous reasons that organizations should give employee commitment more than just a passing thought, it is surprising that so many of them drop the ball when it comes to retaining top talent.
As a manager, it is beneficial to ask, "What sorts of things might cause our employees to want to stick with this organization?"
Ask around and you'll get all sorts of responses, such as: Help employees manage stress, provide employees with interesting work or harness the potential of teamwork.
But what about that manager? What can she do to instill commitment on the part of her employees?
I would encourage managers to be as introspective as possible and to ask themselves whether they possess the three qualities that inspire trustworthiness: ability, benevolence and integrity.
Ability: Does a manager possess the knowledge and skills to perform at the highest level of her job? If so, employees may be more willing to trust that manager with important decisions.
Note that employees will often look to a manager's track record when it comes to important decisions in order to size up managerial competency.
Benevolence: That manager might ask herself, "Do my employees believe I have their best interest in mind when making decisions?" When a manager possesses the quality of benevolence, it is no surprise that employees feel more at ease in being vulnerable with that manager.
Integrity: Finally, does the manager have integrity? Does she adhere to a set of common values that employees can get behind? Does she do what she says she will do? If so, employees will likely feel more ready to trust and rely on that manager in good times and bad.
Empirical evidence demonstrates that these managerial qualities—ability, benevolence and integrity—really do open the door to trust between managers and employees. That trust goes on to inspire employee commitment and help employers retain talented employees.•
__________
Ryan Outlaw is an assistant professor of management at the Indiana University Kelley School of Business at IUPUI.
Please enable JavaScript to view this content.