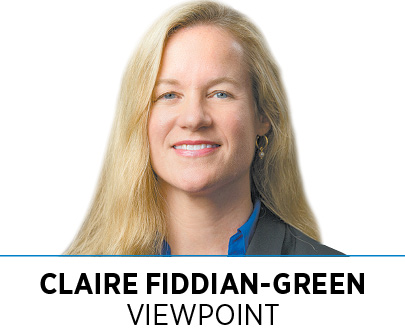 It is hard to believe that COVID-19 turned the world upside down just seven months ago. Of the many devastating outcomes caused by the coronavirus, one of the most troubling is the disproportionate impact on the health outcomes of Black and Latino people nationwide, including in Indiana.
As we continue to work together to enable children and adults to return safely to school and work, we must prioritize addressing the underlying factors that have resulted in the racial disparities exposed by the pandemic.
One area worth a closer look is Indiana's investment in public health. Our state ranks 47th for per-capita public health funding, which impedes our ability at both the state and local levels to serve the uninsured, address chronic illnesses like diabetes, help people quit smoking, or jump into action with testing and safety equipment when faced with a public health crisis like the current pandemic. Many of these same issues lie at the heart of COVID-19's disproportionate impact on communities of color.
Minorities in the United States are more likely to die at a younger age from COVID-19 than white people. A recent analysis of death-certificate data collected by the National Center for Health Statistics finds that 8% of Asians, 11% of Black people, 18% of Latinos and 24% of American Indians who have died from COVID-19 were under the age of 55—compared to just 3% of white people.
In Marion County, Black people account for a disproportionate share of COVID-19 deaths: While they make up 29% of the population, they represent 32% of deaths. By contrast, white people in Marion County account for 64% of the population but only 48% of COVID-19 deaths. Statewide numbers reflect a similar pattern.
What are the root causes of these racial disparities? Access to health care is among the key factors. In Marion County, for example, 12% of Black people are uninsured, compared with 9% of white people, making it harder for those who fall ill to access timely and affordable treatment.
Job-related risks also play a contributing role. Thirty-four percent of Black people in Marion County are employed in front-line essential sectors, where risk of exposure to the coronavirus can be higher, compared to 26% of white people. Other factors include higher rates for some minority populations of chronic illnesses, such as diabetes, that are linked with worse outcomes for COVID-19 patients. Health experts point to a similar set of factors underlying COVID-19 health disparities nationwide.
At a time when our country is engaging in long-overdue and comprehensive discussions about racial equity, we must ensure our focus encompasses racial disparities in health. The coronavirus crisis underscores the need to address these disturbing gaps.
In Indiana, we must act with urgency to allocate resources aimed at addressing disparities and transparently report health statistics so we can tell if the solutions we implement are effective. At the forefront of these efforts should be increased levels of public health funding strategically directed toward root causes of our state's poor health outcomes.
COVID-19 has exposed long-standing health disparities affecting Black and Latino people. Let's use the pandemic as the impetus to increase our state's investment in public health and attack these disparities with creativity and vigor.•
__________
Fiddian-Green is president and CEO of the Richard M. Fairbanks Foundation.
Please enable JavaScript to view this content.