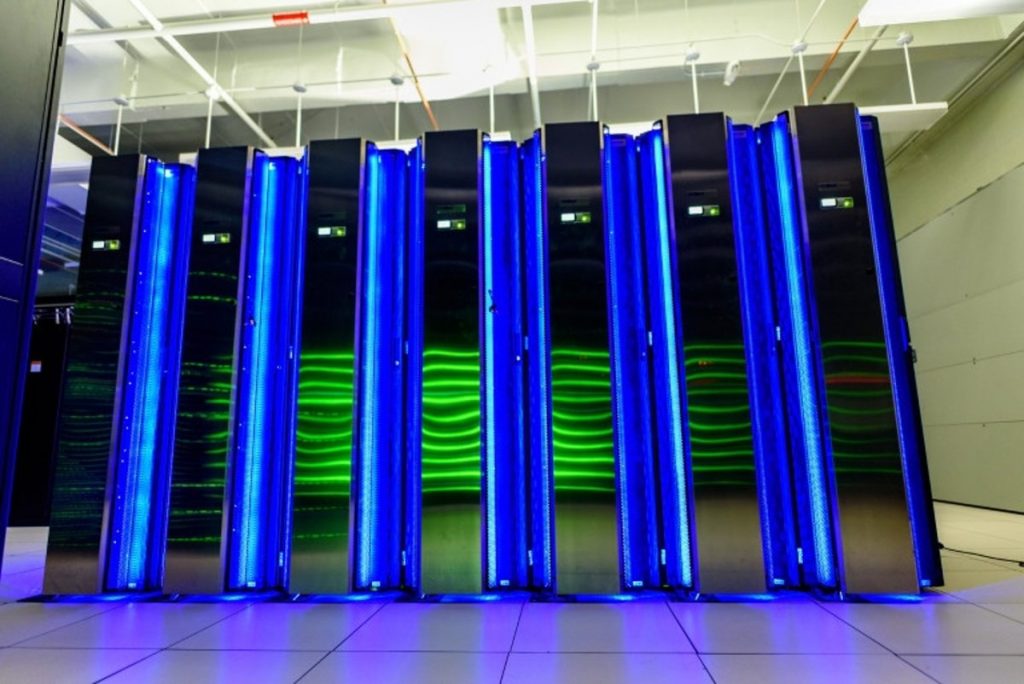 Indiana University and Purdue University were cheering for each other this week when both schools won $10 million National Science Foundation grants to build and operate new supercomputers for the nation. Together, the two schools received half of the funding that was available.
"It's phenomenal for the state of Indiana," said Brad Wheeler, IU's vice president for information technology. "We're the only state that won two grants in this round."
Wheeler said IU's supercomputer, called Jetstream 2, is expected to arrive at the Bloomington campus in early fall and will be operating by the end of the year.
Purdue will start building its supercomputer, Anvil, in October and expects it to be up and running in late summer 2021, said Carol X. Song, senior scientist at Purdue and the principal investigator for Anvil.
Song said the universities submitted grant proposals in response to an NSF solicitation for a high-capacity, high-performance computer system with all the bells and whistles that makes it easy for scientists to use and for training students.
Song described Purdue's system as a combination of traditional high-performance computing plus graphic-processing units, which are good for artificial intelligence and machine learning, and central-processing units, which are useful for large simulations and modeling like weather patterns.
Wheeler said IU's Jetstream 2 supercomputer will be part of "the latest, greatest generation of supercomputers for supporting AI" and support researchers looking at areas as diverse as plant science, molecular genomics, health issues and climate modeling.
Supercomputers are, essentially, fast computers—roughly 77,000 times faster than a typical laptop, according to IU. A supercomputer can take a large problem, break it into small problems that it works on all at once, and put it back together. These supercomputers are especially significant because 90 percent of their capacity will available to researchers across the nation for individual and collaborative projects. (The other 10 percent is reserved for the two universities' researchers.)
"Universities that may not have great computational resources can get access to use it," Wheeler said. "Minority-serving institutions, small colleges that might have great ideas and want to work on their research, this gives the capabilities to use a supercomputer."
This latest round of NSF grants continues both schools' successes in the field of supercomputing. Over the past 10 years, Purdue has built 14 of these systems, while IU has won over $50 million in funding. Six years ago, IU received an NSF grant for the first Jetstream supercomputer, which is now being used for, among other things, research on COVID-19.
"This is a major win for Purdue and IU," Song said.
Please enable JavaScript to view this content.