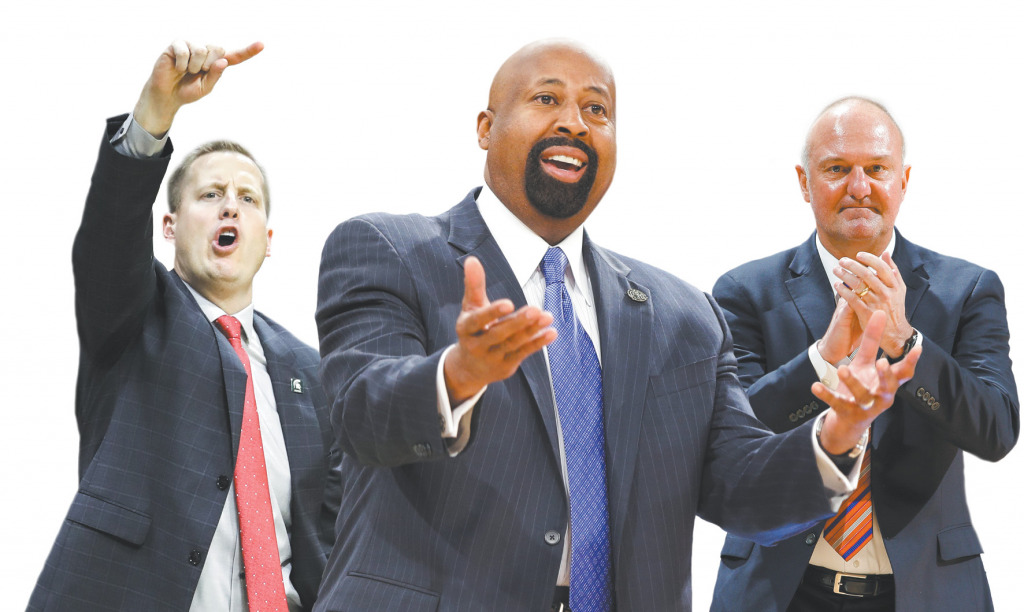 Even before Mike Woodson's Hoosiers team has scored its first basket, the new Indiana University men's basketball coach is scoring points for Athletic Director Scott Dolson.
While Woodson has considerably less college coaching experience and is perhaps, at 63, a bit older than many IU supporters had hoped for in a replacement for the recently fired Archie Miller, he connects to the school's donor base. And he appears to be part of a bigger unifying and rebranding plan.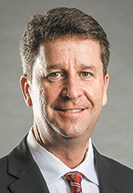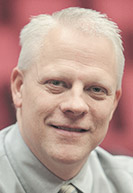 "Not only is Mike Woodson an IU guy, he's a Broad Ripple guy. He's what Hoosiers would say is 'one of us,'" said David Morton, a longtime local sports marketer who worked for Learfield Sports selling IU athletics corporate sponsorships in the early 2000s. "He's our guy and he's back home, and that has tremendous significance."
Dolson said: "Hiring an IU alum wasn't the first thing on my mind. The first thing was elevating the program."
But Woodson's Hoosier roots are a major bonus.
"Mike Woodson is a bridge builder and collaborator," Dolson said.
Those kinds of skills are sorely needed in Bloomington.
IU hasn't been a contender in the Big Ten in more than five years, and its fan base last season largely tuned out and was turned off by a coach who seemed dispassionate and a team that at times reflected that.
But the problem goes much deeper. IU hasn't had a men's basketball coach who's connected significantly with fans—and more important, money-giving alumni—since Bob Knight was fired in 2000.
Even coaches who've had some success have not pleased fickle Hoosier fans.
Four money-donating alums told IBJ that a number of supporters—including wealthy ones—stopped giving to IU after Knight's departure and have not returned.

But sports marketers are confident Woodson will be different and will be more present in IU's corporate campaigns than any coach since Knight.
"There's no doubt you're going to see an uptick of Mike Woodson being included in the school's own creative [marketing], which we really haven't seen much of in the last two decades," Morton said.
He added that "there will be no shortage of sponsors who want to work with Woodson because of his unique connection to the IU fan base and supporters."
But the more significant benefit will come from donor connections, he said.
"Corporate sponsorships at the end of the day are about butts in seats, eyeballs and total exposure," Morton said. "There has to be a return on investment. The decisions by alumni on donations is driven much more by emotion. This hire really matters with donor relations—where Scott Dolson has his background."
Deep roots
To put the Woodson hire into context, it's important to take into account Woodson's and Dolson's backgrounds.
Woodson was a superstar for the Hoosiers from 1976 to 1980. Though he never played on a national championship team, he is the fifth-leading scorer in IU history and likely would have been the leading scorer had his career not preceded the three-point line. He scored 48 points against Illinois his junior year and, in his senior year, teamed with then-freshman Isiah Thomas to lead IU to the Big Ten title and to the NCAA Tournament's Sweet 16.
After graduating, Woodson averaged 14 points per game over 11 seasons in the NBA and later coached the NBA's Atlanta Hawks and New York Knicks for a combined nine seasons.
Dolson, meanwhile, is a guy who understands locker rooms as well as anyone ever in his position at IU. He also understands the tradition of the program. The Michigan City native—a good friend of former IU player Delray Brooks—was a four-year student manager during the height of the Knight era and was head manager his senior year. It's difficult to find someone involved in IU's athletics program—past or present—who doesn't speak highly of him.
Additionally, Dolson—who has spent three decades working in IU's athletic department—has a deep resume in university fundraising, specifically at Indiana. Dolson spent the previous 11 years as deputy director of athletics and chief operating officer.
In that role, Dolson was instrumental in helping IU Athletics make historic investments in facilities, deliver unprecedented fundraising dollars, and establish nationally recognized programs and policies focused on holistic student development.
Dolson helped oversee strategic planning of all facility projects and renovations, ensuring the successful completion of the university's Bicentennial Facilities Master Plan for IU Athletics, which includes more than $150 million in facility construction and renovations.
Dolson also served as director of the Varsity Club. In that post, he managed the athletic department's fundraising program for scholarships, annual giving, endowments and athletic facilities. In six of the past 10 years before the pandemic, IU athletics set fundraising records.
Sources close to Dolson said you can bet he had alumni and donor relations in mind as much as winning basketball games when he hired Woodson.
"Scott Dolson is absolutely the best athletic director IU has ever had, and I've known a lot of them," said Bart Kaufman, who earned an undergraduate business degree in 1962 and a law degree in 1965 from IU.
"He's competitive and he wants to win, but he also understands the business and alumni-relations side," added Kaufman, who was a star baseball player for IU and has become a major donor. His name is on the school's baseball venue.
Generational alignment
Though Dolson told IBJ it was Woodson's decision to hire Dane Fife—a former IU basketball player who has spent the last decade as an assistant coach at Michigan State University—many close to the program think the move has Dolson's fingerprints all over it. Fife will serve as the program's top assistant coach and carry the title associate head coach. Many think he's the heir apparent for when Woodson decides to retire.
Dolson said he wouldn't put the coach-in-waiting title on Fife. He also said Woodson is a "young 63" and that he expects him to coach IU for many years.
Either way, with the hire of Woodson and Fife, who started his college playing career under Knight but finished under coach Mike Davis and played on the 2001-2002 team that made it to the NCAA national championship game, Dolson has made connections with two important segments of the IU alumni base.
Certainly, there's no shortage of alums who were hoping IU could rip one of the top college coaches away from his current job or even pluck a hot up-and-comer such as Loyola Chicago's Porter Moser. But Woodson draws in alums from the 1970s and 1980s and Fife is attractive to IU grads from the 1990s and 2000s in a way that has to appeal to Dolson.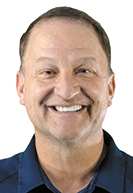 "This is most certainly a unification hire," said Dan Dakich, a local sports talk radio host and ESPN college basketball analyst who played at IU in the 1980s and was a former college basketball coach—holding the top job at IU for a short time after Kelvin Sampson was fired in 2008.
Sources close to the program said previous IU administrations were intent on rebranding the program after 2000, and that included distancing IU basketball and the entire university from the Knight era. It wasn't until Fred Glass, himself a Hoosier alum, took over as athletics director that the program tried to draw back Knight—at least for a visit—and make an appeal to his followers.
'Living in the past'
While the Woodson hire is popular in many corners, it does have its detractors. Some have said the fact that IU couldn't snag a premier college coach shows the program isn't the power it once was, while some even think the Woodson hire is a nostalgic reach or a step backward.

"People say Indiana University is living in the past," Dakich said. "Indiana University for 21 years tried the future. They tried the guy [Miller] who took Dayton deep into the tournament and the guy [Tom Crean] who led Marquette to the Final Four. That didn't work. So, now it's time to try something different. This is about rebranding IU back to its roots."
But this is no concession hire, Dakich emphasized.
"Mike Woodson is the most qualified guy to ever sit in that chair," he said. "He's seen a lot of basketball situations, he's dealt with big egos, he's dealt with the media, and though he lacks college coaching experience, he's recruited in the NBA and recruiting is recruiting. And he's done more player-development work than anyone who has sat in that seat."
If Woodson needs any help with the college hoops scene, he won't have to look far. In addition to adding Fife to the staff, Dolson hired former Butler University and Ohio State University coach Thad Matta as IU's associate athletic director for men's basketball administration.
(If there's any doubt about who's in charge of IU men's basketball, consider Woodson will make $3 million annually, and Matta—OSU's all-time-winningest basketball coach—will make $400,000.)
Still, Woodson faces a challenging job. He inherits a team whose play last season was lackluster with a fan base as apathetic as it's ever been, sports marketers said.
In addition, IU President Michael McRobbie is set to retire this year. With a new president still a question mark, IU's emphasis going forward is unclear.
Basketball still king
Connecting with the Bob Knight generation of fans might seem old-school. But actually, those fans are at a key point in their financial lives.
After all, most people don't start giving away significant sums of money until they are in their 60s or 70s. That's the Knight generation. And those who resonate with the era in which Fife played—including many fans in their 40s—are the next generation of givers.
"Donor relations is not like consumer relations or more general marketing and advertising," Morton said. "In donor relations, there's little spending power with people in their 20s and 30s. Advertisers are concerned with people in that age group, but less so if you're involved in donor relations. You're concerned with a much older demographic."
While football is on the rise at IU, basketball is still king. In many seasons, the school brings in as much revenue from ticket sales for men's basketball as for football. Basketball has also long driven the Indiana brand and is key to its relationship with donors. Since Assembly Hall is mostly sold out in non-pandemic years, the big gains in basketball are left to be made on the donor-relation side.
With college athletic budgets skyrocketing, there's tremendous pressure on Dolson. IU has seen its athletic department budget more than triple in the last 15 years. Yet IU still distantly trails programs like the University of Michigan and Ohio State, largely because those schools are significant football draws.
As a result, IU relies more on donations, which make up nearly one-fourth of its roughly $115 million annual athletic department budget. That doesn't include the millions more IU has to bring in to cover capital expenses.
Dolson is no doubt a deft fundraiser. In addition to the work he's done on capital campaigns and annual giving, he showed what he can do in a crunch by raising more than $10 million from two anonymous alums this spring to buy out Miller's contract to clear the way for Woodson's hire.
But it won't take many misfires on decisions as important as the basketball coach to erode the kind of support Dolson's built up over decades as a lieutenant in the athletic department.
'A lot of money coming'
Dakich said he's already heard from numerous IU alumni that are excited about the Woodson—and Fife—hires.
"Mike Woodson is a favorite of the older money alums," Dakich said. "Guys love to hang around superstar players, and Woody is a really cool guy. Being with Mike is like hanging around with Elvis.
"I think his hire is going to have a massive impact nationally and financially. When you have Mike Woodson on the sideline, you're going to have people donating. I think this will result in a lot of money coming to Indiana."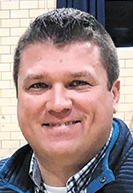 Alex Bozich, who runs the IU sports-centric website Inside the Hall, said the IU basketball program kept the school's athletic department afloat for decades. But in recent years, it's been an albatross around the department's neck.
"There's a lot going in the right direction at Indiana: The football program, women's basketball, baseball, swimming and diving, and soccer, among other programs, are doing really well," Bozich said. Men's basketball "has really been the thing holding the athletic department back—really for 20 years. If they turn the corner and get men's basketball going in the right direction, it could be huge in so many ways for not just the basketball program but for the entire athletic department. It would create a huge tailwind."
'We want to win'
That breeze at IU's back is already blowing.
"Last year, I heard from so many people who just weren't watching the games anymore," Bozich said. "That's so demoralizing and destructive to the entire department. Now with Woodson, you can feel momentum building, and with what he's done with recruiting—he's kept most of the key guys that were thinking about leaving and he's bringing players in, including a key transfer from [the University of] Pittsburgh."
And Woodson appears to be ready to help beyond just basketball.
IU holds monthly roundtables with all its coaches. Dolson leads the meeting. Last week, during his first such meeting, Dolson said Woodson was engaged and eager to work with other coaches and programs.
"Mike jumped right in and hit the ground running," Dolson said. "His primary job of course is as the basketball coach, but he's here because he wants to help the athletic department and the larger university."
Dakich, who played at IU from 1981 to 1985, isn't surprised. "Woody is a very genuine guy, who just absolutely loves Indiana University," Dakich said.
Kaufman, CEO and chairman of Indianapolis-based Kaufman Financial Corp., wants to see more. "Let's hope for everyone's sake, Woody wins," Kaufman said.
And that means more than just getting to the NCAA Tournament.
"That kind of success is for schools like Rutgers," he said. "We're not looking to be one of the 68 best teams in America. If that's all you care about, you should be at Dayton or Southern Illinois. We want to win the Big Ten and we want to win national championships."•
Please enable JavaScript to view this content.