A new book is capping a year of tremendous transition for Jeff Smulyan, the Emmis Corp. founder whose roster of former employees includes David Letterman, Mike Pence, Isaac Hayes and Ken Griffey Jr.
Emmis sold four Indianapolis radio stations and Indianapolis Monthly magazine in 2022, ending the company's four-decade run as a media powerhouse. Although Emmis still owns two radio stations in New York City, the company is now focused on three assets it has in the fields of e-commerce (Digonex), ergonomics (Lencore) and corporate podcasting (Sound That Brands).
Smulyan, 75, credits his college-age daughter, Sammie, with encouraging him to write "Never Ride a Roller Coaster Upside Down: The Ups, Downs and Reinvention of an Entrepreneur." It's a memoir packed with startup dreamers, media magnates and celebrities. At one time or another, each role applied to Smulyan.
Letterman and Pence collected checks as on-air radio personalities in Indianapolis. Hayes worked as a morning host at an Emmis radio station in New York, and Griffey was a rising star when Smulyan owned the Seattle Mariners baseball team.
Smulyan is recognized as the founding father of the first 24-hour, all-sports radio station WFAN in New York. Emmis also played a major role in the rise of hip-hop radio through its past ownership of Hot 97 in New York and Power 106 in Los Angeles.
In September, Maryland-based Urban One completed its purchase of Emmis radio stations in Indianapolis, including WIBC-FM 93.1. On Dec. 1, Michigan-based Hour Media took over Indianapolis Monthly, a publication owned by Emmis since 1988.
As the book title indicates, highs and lows have been part of Smulyan's career. During the 1980s, the North Central High School and University of Southern California alum was estimated to have a net worth of hundreds of millions of dollars. Conversely, he reveals in "Roller Coaster" that he borrowed money from Indianapolis friends, including Mel and Herb Simon, to keep pace with personal debt commitments during the Great Recession.
Smulyan spoke with IBJ about the book, which was published Dec. 6 by Dallas-based company BenBella Books.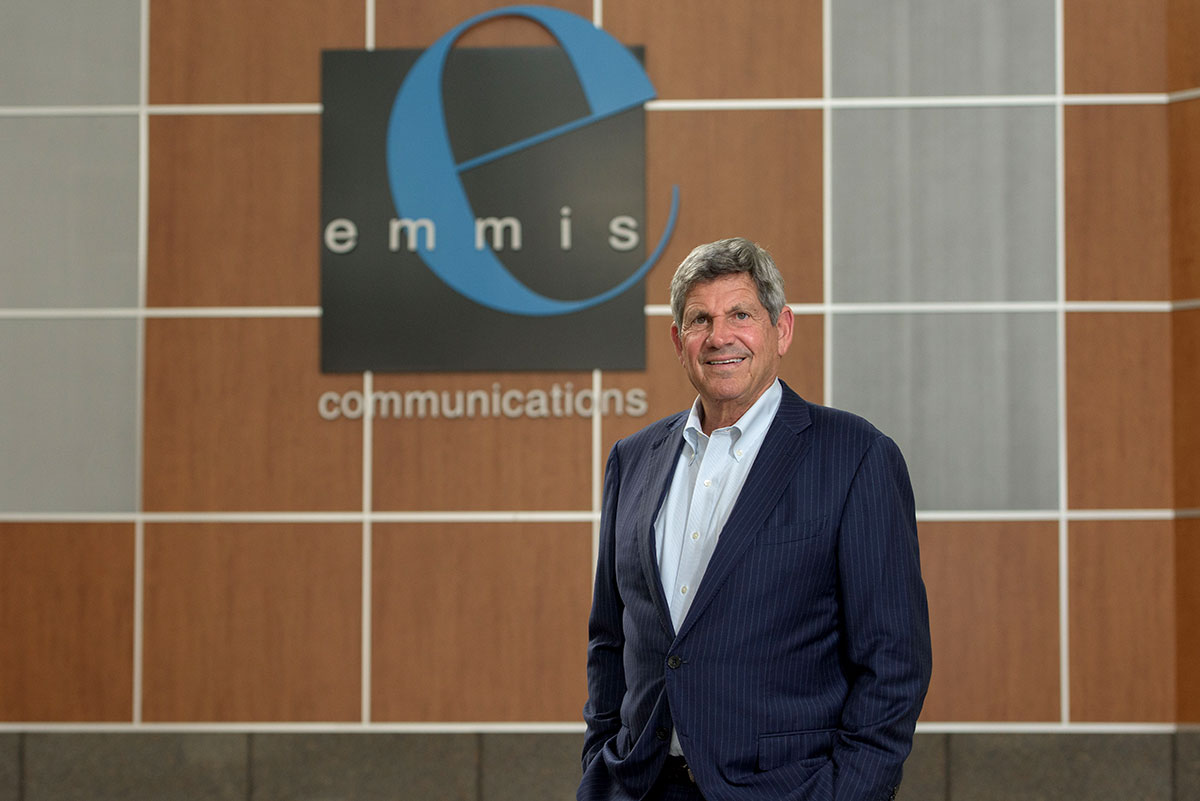 "Roller Coaster" is a combination of memoir and a book about business. Why did you take that approach?
I'm kind of a "lesson" guy, and I would talk to my daughter about the lessons of life and the stories around those lessons. She said, "Dad, you have to write this down." So, when COVID started, I started writing. I shared it with a couple of people, who said, "You know you really got something here." I have a wonderful editor, who would say, "This is extraneous," or, "This doesn't move the story forward," or, "Amplify this."
It became three things: It was the crazy stories, the mistakes I made or the times when we guessed right, and then it was the lessons that I learned about so many things. And I found there always seemed to be a story that amplified a lesson.
The book ends before this year's seismic events for your company. If you would have written about the sale of your local radio stations, what would you have shared?
I think we had clearly made the decision years ago that we were going to vacate. We knew that we would keep Indianapolis until the end. But we also knew that we were going to not stay in the media business. It would have been a postscript. … We loved it. We loved everything we did. But, you know, when you can't build a business, it's time to do something else.
Urban One CEO Alfred Liggins pops up in this book in a place I didn't expect. You brought him on to your team that pursued the purchase of the Washington Nationals baseball team in 2005?
Yes, Alfred and I have been friends for a long time. We all know each other in the radio business so well we can complete each other's sentences. When I put together a group for the Nationals, Alfred was there. Today, he has a group of stations, and he wants to stay in the business. He was always the logical buyer.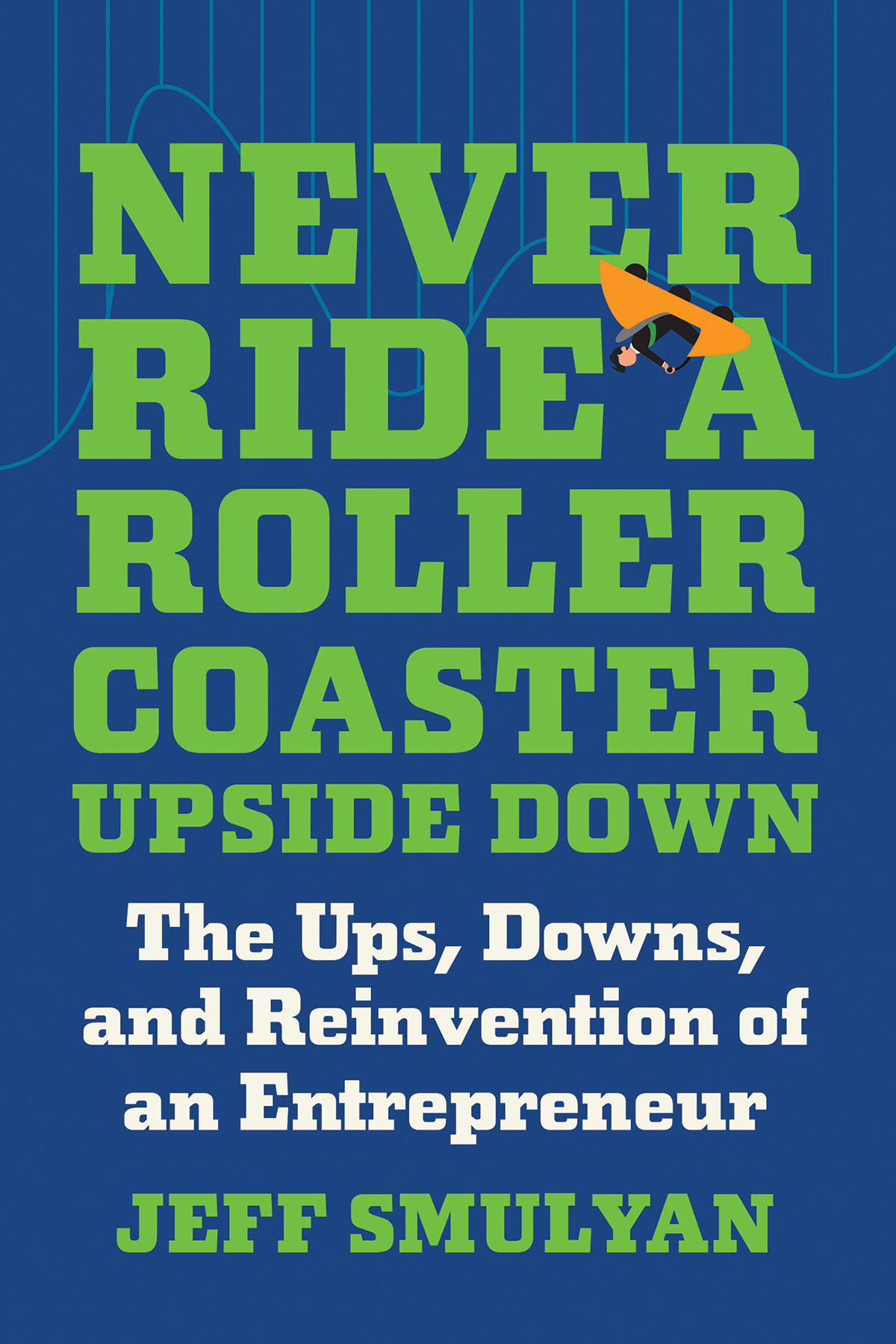 This fall, you entered the National Radio Hall of Fame. What was it like to be inducted with four of your past employees: Chris "Mad Dog" Russo, "Broadway" Bill Lee, Suzyn Waldman and Indiana native Ellen K?
In my acceptance speech, I said I think that makes me the most proud. I am so proud of the people who worked with us. It's a very gratifying experience.
I lived on the East Coast in the 1990s, when the team of Russo and Mike Francesa ruled the airwaves on your New York City all-sports station, The Fan. What would you say about a time, that maybe we don't have anymore, when an extremely united community hung on every word that's said on a radio station?
I grew up in this town, where just about every human being alive listened to WIFE radio. Then when I went to school in California in the mid-'60s, KHJ came on. If you saw the movie "Once Upon a Time in Hollywood," KHJ was the soundtrack of that movie. That was really true. I was in LA during that time, and if you drove with your windows down, you would hear KHJ at every intersection.
When we launched Power 106 in 1986, it was the same thing. You would go anywhere, any store, any intersection, and you would hear Power 106. These things were such an integral part of our lives. And there's really nothing that's an integral part of our lives now, especially with young people—maybe TikTok. But it's a different time. Certainly for a person who grew up in radio and always wanted to be in radio, to see it decline over time was tough.
I was intrigued by what you wrote about music streaming services. I think it's safe to say, if given the opportunity, you would not invest in Spotify?
The economics of streaming have never made any money. With Netflix and Disney+, I'm seeing and sensing the same things in video streaming. I allude to that in the book, and I'm kind of proud of it because I wrote it a year ago.
I gave the example in radio to really crystallize why streaming is tough. For our station in Los Angeles, it cost us $60,000 a year for electricity to power our transmitter on Mount Wilson. So, for $60,000 a year, I can put a signal out that one person or all 15 million people in Southern California can hear. But if I took my transmitter down and streamed the exact same content to my exact same listeners, which are about 3 million people a week, my cost to deliver that signal—from my data costs and my customers' data costs—would approach $2 million a year. Then I have music licensing fees in streaming that I don't have over the air. So it's about $2.5 million to provide the exact same content to the exact same audience. … We used to say that every time you take a listener from over the air to streaming, you take a customer with a 35% profit margin and make them a minus 10%.
If you had a crystal ball to predict music consumption habits, will Spotify be around in five years?
I think the key is, can they make enough money with subscriptions? You have to get customers to pay, and they're going to have to pay more. At one point, Netflix had $21 billion of revenue and $19 billion of content costs. That doesn't work. I just saw [Walt Disney Co. CEO] Bob Iger's comment of, "We have to figure out a way to make streaming profitable." I wrote in the book that even Disney, with its monumental libraries, budgeted $5 billion in losses. Lo and behold, Bob Chapek got fired because he had $1.5 billion in losses in streaming in one quarter.

Part of the "roller coaster" in your book relates to your personal finances. There are excerpts where you describe yourself as not a wealthy man. What would you say about your financial status today?
My financial status today is fine. It wasn't fine in 2009 and 2010. When I started Emmis, it grew so fast, and one day people say you're worth hundreds of millions of dollars. I borrowed some money to buy more stock. Then the world collapsed. I'm not a Donald Trump fan, obviously, but I remembered something he wrote: "People are walking around broke. I was more than broke. I was in debt."
We were fortunate. We worked through it. Emmis has money in the bank and three nice businesses. I'm fine. Could I have done better, economically? Of course. But I'm never going to miss a meal, and I've turned out better economically than I probably had any right to be.
Will Emmis stay in your building on Monument Circle?
We would like to. We have a lot of options. The only debt in the company is a mortgage on the building. The building is worth more than the mortgage. People want to lease it. We probably would like to stay on the seventh floor and probably keep ownership of the building. But right now, it seems like every real estate person in the state has come to us. We've said, "We're just here to listen." Urban One will be here for a while [while the former Emmis radio stations continue to broadcast from the building]. We're just here to listen.
You write about the importance of a leader who's on the front lines every day. Why does that matter to employees?
I don't think you can convince people to care. I've always said, "You have to show people you'll go through more walls for them than you want them to go through for you." I don't think you can do that unless you're in the office.
There was an old trite Cadillac ad about this CEO whose car is always the last one in the parking lot. I used to think about that. Well, a lot of times my car is the last one. Now, that doesn't mean I've had a productive day, but I've been there. I think that's important.
I also think you have to be good to your people, and one of the things I think you have to do is to admit to a mistake if you made one. It empowers everybody. If the CEO says, "Yeah, I screwed up," it empowers everybody else to admit their mistakes. If nobody can admit mistakes, then it's a bunch of finger-pointing and a political exercise.•
Please enable JavaScript to view this content.