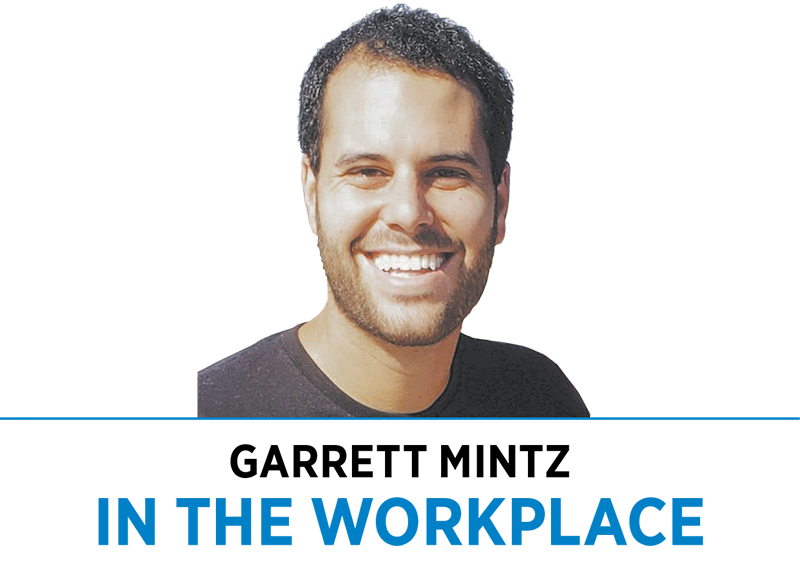 As remote work grows in popularity, the need to keep individuals in tune and engaged in the company culture increases substantially.
Remote work removes many of the inconveniences associated with going into work, but it takes away a key component of what makes company culture—connection!
My goal here is to show you a key way companies can go about maintaining and even improving the level of connectivity among employees as their work location becomes remote.
Before jumping into suggestions, let's observe how employees connect in an office environment.
In our research on facilitating horizontal mentoring relationships for employees, we have learned that 68% of engaged employees who don't work remotely believe there are communication barriers between them and other employees. This is a critical statistic because it shows that even engaged employees feel they are siloed off from others, even if they work in the same office.
Reframing this point: Most people don't know what their counterparts in other departments do for their work, and the conversations they do have are typically superficial (e.g., sports, weather, fashion, family).
As more people begin to work remotely, this is going to get worse because employees are going to lose what little interaction they do have. All communication is going to be work-related and the emotional identity employees have of being a member of the company will soon fade.
Just to be clear, that emotional identity is the company's culture. Once that is gone, there is no more culture.
One key to keeping remote employees engaged in company culture is to set aside time for employees to have intentional conversations with one another.
These conversations are not superficial while also not completely about work. They are free from the workplace hierarchy (e.g., title has nothing to do with what is and isn't shared in these conversations). These conversations provide a platform for employees to share what they are working on with another employee, learn obstacles the other person is facing, ask clarifying questions they don't normally ask or get asked, and identify ways to find breakthroughs at work—emotionally, operationally, mentally or physically.
These relationships create empathy among employees. These relationships break through communication barriers. These relationships build a greater sense of identity with the company.
This is called horizontal mentorship.
Optimal horizontal mentorship means:
◗ Pairing employees based on shared work orientation—or their shared workplace value system.
◗ Providing meeting agendas to drive the conversations toward building rapport and being vulnerable.
◗ Collecting feedback every few months to learn what tangible outcomes were created.
◗ Switching mentor pairings every six to 12 months to continually build a web of connection among employees.
Everyone participating should be willing to be open-minded enough to learn from somebody else, regardless of their age or experience, as well as willing to ask questions and willing to share past mistakes.
When horizontal mentorship is implemented optimally, all employees—especially remote employees—feel a greater level of connectivity and identity with their company.•
__________
Mintz is founder of Ambition in Motion, a Bloomington-based firm that helps companies increase employee engagement and collaboration by implementing corporate mentor programs.
Please enable JavaScript to view this content.