Should Indiana adopt Texas-syle abortion regulations?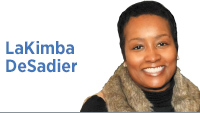 For more than two months, abortion has been inaccessible for almost all pregnant people in Texas, despite their constitutional right to access abortion under Roe v. Wade. The law bans abortion at six weeks—before most people even realize they are pregnant—and has no exceptions for survivors of rape or incest. The Supreme Court's inaction to stop this blatantly unconstitutional Texas law is the loudest alarm yet that abortion rights are in grave danger, across the country and here in Indiana.
Texas has provided the playbook for how bans like Senate Bill 8 harm pregnant people and it is abominably cruel. In Indiana, if Roe is overturned and a copycat Texas ban goes into effect, at least 1.5 million women of reproductive age would be left without access to abortion. The threat is imminent. State Sen. Liz Brown promises a Texas-like ban is on its way to the Indiana General Assembly.
The majority of America wants abortion to be safe and legal. When polled, nearly three-quarters—72%—did not want to see Roe overturned. This includes Democrats, Republicans and independents, meaning we are much more united on this issue than divisive rhetoric would make it seem. Here in Indiana, the overwhelming majority of voters supports access to all reproductive health care options, including abortion.
This includes the business community. In 2019, more than 180 organizations came together to explain how Texas' bans on abortion are bad for business. In a letter, CEOs urged lawmakers to stop restricting abortion access, arguing that it hinders "people's health, independence and ability to fully succeed in the workplace."
Right now, thousands of Texans are being forced to travel hundreds of miles across state lines to access their constitutionally protected health care. A law like S.B. 8 would mean a pregnant person in Indiana seeking an abortion would have to drive an average of 126 miles (one-way) out of state to access this essential care.
If this isn't all bad enough, experts predict that, if Indiana instituted a total abortion ban, we would see a 21% increase in the number of pregnancy-related deaths and a 33% increase among Black women. Indiana already ranks 48th in the nation for maternal mortality, a crisis that is killing Black women at 2.5 times the national rate. These numbers are unacceptable and will only get worse if lawmakers pass more abortion bans.
Indiana has passed more abortion restrictions than any other state in the country besides Louisiana. Abortion restrictions harm our most vulnerable communities: people with low incomes or without savings—who are more likely to be Black or Latino due to generations of racist public policies—and those who face systemic barriers to health care, including people with disabilities, people in rural areas, young people and immigrants.
Abortion bans are bad for business, bad for public health, and an absolute invasion of privacy and reproductive freedom. Indiana should instead be doing everything possible to ensure equal access to essential abortion care.•
__________
DeSadiers the Indiana State Director for Planned Parenthood Alliance Advocates.Send comments to ibjedit@ibj.com.

Click here for more Forefront columns.
Please enable JavaScript to view this content.