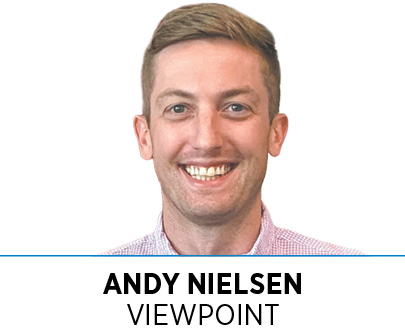 Federal lawmakers must still agree to a long-term or permanent solution that addresses the United States' statutory borrowing limit—known more commonly as the debt ceiling or debt limit.
Recently, Congress temporarily extended the debt limit until Dec. 3. Years of debate surrounding the amount of debt the federal government has accrued and whether our borrowing demonstrates proper fiscal management does not appear to be changing anytime soon
However, do not confuse what is happening now with fiscal prudence, sound budgeting, or even a public-policy decision. Because if the focus were on "policy," this would not be an issue. If lawmakers are not careful and do not act soon, their inability to raise or suspend the debt ceiling beyond the new deadline will have serious, negative consequences on the global economy.
Congress and the president—every iteration of Republican and Democratic control—have raised the debt ceiling 99 times. The logic is simple because the policy decisions have already been made, and the debt limit does not eliminate the government's responsibility to make payments required by law or contract. Congress has already passed funding for mandatory and discretionary programs (think Social Security and national defense), interest on existing debt (think creditworthiness) and emergency programs (think almost every dollar related to the COVID-19 response). Raising the debt limit just allows the Department of the Treasury to make those payments.
The government has never actually defaulted on its obligations or lacked the resources to follow through, putting it in a weird spot. If the federal government were unable to pay its bills, what could ensue would be nothing less than a financial catastrophe and for no other reason than perceived political gain.
One of the first, more likely scenarios would be drastic cuts to the funding states receive from the federal government. For perspective, in Indiana's fiscal year 2019, the federal government provided $13.6 billion to the state, or nearly 40% as a share of state spending. Absent raising the debt limit, Indiana could see immediate cuts to:
◗ school breakfast and lunch programs;
◗ health insurance for low-income Hoosiers, through Medicaid and the Children's Health Insurance Program;
◗ programs that help Hoosier families and individuals meet their basic needs, such as Temporary Assistance for Needy Families and Housing Choice Vouchers;
◗ funding to help address the ongoing opioid epidemic; and
◗ infrastructure.
These are just a few of the programs and investments at risk, and the order and magnitude of any cuts are unknown. What we do know is that programs will lose funding if the debt limit is not suspended or raised. The pain of default could be immediate on the economy and global financial markets, presenting a real likelihood of recession.
According to Moody's Analytics in October, "The downturn would be comparable to that suffered during the financial crisis … real GDP would decline almost 4% … nearly 6 million jobs would be lost, and the unemployment rate would surge back to close to 9%. Stock prices would be cut almost in one-third … wiping out $15 trillion in household wealth." Layered with the ongoing global pandemic, this is a difficult situation to imagine.
There is good news. Federal lawmakers still have time to put the health of the domestic and international economy above short-term political wins. Let us ask our political leaders to show up and safeguard our economy, national security, fiscal responsibility, and the livelihoods of individuals, families and children.•
__________
Nielsen is a senior policy analyst at the Indiana Institute for Working Families.
Please enable JavaScript to view this content.