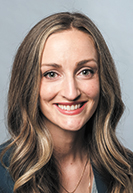 High Alpha portfolio company Casted, which makes and markets a platform for branded podcasts, announced Tuesday that it has raised $7 million in Series A capital.
The round was led by Washington D.C.-based Revolution Ventures—headed by former America Online CEO Steve Case—with participation from current investors High Alpha Capital and Elevate Ventures, both of Indianapolis, and Ann Arbor, Michigan-based Tappan Hill Ventures.
The funding will be used to expand Indianapolis-based Casted's staff and grow its platform with new integrations and partnerships, company officials said.
The most recent round of capital comes on the heels of $2.35 million in seed funding raised in February 2020.
"[Business-to-business] marketing is undergoing a digital transformation as corporate marketers are increasingly shifting to podcasting to build more authentic relationships with their customers," David Golden, Revolution Ventures managing partner, said in a written statement. "Casted offers organizations critical insights into how customers are engaging with audio and video content, then integrates that data with enterprise-wide marketing efforts. The company is the first-of-its kind in an industry that has the potential to be a multi-billion dollar category."
Casted reported late last year that it had more than doubled its staff, tripled its customer base and quadrupled its revenue in 2020. The company, founded in early 2019, grew its staff from seven to 20 full-time employees last year.
Casted last year notified state officials it planned to invest $425,000 in its Indianapolis headquarters and hire 62 more workers, which led the Indiana Economic Development Corp. to offer it up to $1.2 million in conditional tax credits. The additional employees will bring Casted's workforce to 82 by the end of 2025, company officials said.
Scott Dorsey, High Alpha's managing partner, said Casted is ushering in "an entirely new era of marketing."
"Leading brands are turning to podcasting in huge numbers to deliver meaningful and digestible content to their audiences," Dorsey said.
Casted's roster of customers includes PayPal, HubSpot, Drift, ZoomInfo, Salesforce, Drift, Terminus, Sumo Logic, ZoomInfo, Lev, Lumavate and OpenView. Casted's platform is the system of record for Salesforce's 25-plus podcasting shows worldwide.
"Marketers today are trying to create high volumes of amazing, top-ranking content while relying on incredibly outdated methods," Lindsay Tjepkema, CEO and co-founder of Casted, said in a written statement. "We're introducing a new way that empowers marketers to prioritize audiences over algorithms by starting with the rich audio and video content audiences want, then using it to fuel all other channels."
Please enable JavaScript to view this content.