Should Indianapolis create a special taxing district within the Mile Square to support revitalization efforts?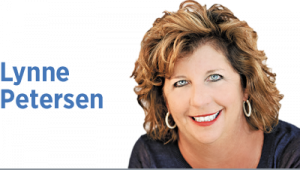 Generally, once a tax is created, it rarely disappears. It turns out government always finds a way to spend that money or allocate that funding stream to something deemed "necessary."
The Indiana Apartment Association represents nearly 5,000 apartment homes within the Mile Square of Indianapolis, and thousands more professionally managed apartment homes downtown. Imagine our surprise when we learned the Indiana General Assembly granted the Indianapolis City-County Council the authority to levy an additional tax assessment onto businesses and residences downtown to fund some services that presumably property tax dollars already fund.
Slipped onto page 235 of the budget, economic enhancement districts (EED) are nearly identical to economic improvement districts (which are already permitted under current law, see IC 36-7-22), except without any protections for property owners. This probably would have been mentioned by the downtown business community had the EED language ever been scheduled for a hearing or disclosed before 5 p.m. the day before session ended.
In 2018, economic improvement districts (EID) had some guardrails added to them, which added some important accountability. It mandated that, before the City-County Council could adopt an ordinance establishing an EID, a petition must be signed by 60% of the owners of real property within the district and 60% of the assessed value. The thought behind this protection is that any assessment or tax should not occur without a detailed plan and buy-in from the impacted property owners.
Downtown Indy Inc.—rather than drafting a plan and a budget, then marketing that plan to business owners downtown—successfully convinced the Legislature to grant a new special taxing district, drawn on arbitrary lines, omitting accountability to the very taxpayers who will fund its programs.
Currently, no one has seen a plan, nor has any matrix been disclosed to measure success, which is fiscally prudent and necessary.
Additionally, the new EED gives wide discretion to use new tax funds for a broad array of projects. However, a few categories are super concerning, especially given their broadness, including "activating and promoting public events, creating innovative approaches to attracting new business, supporting business development, and planning improvement activities."
These special taxing districts are nothing new. Downtown Indy Inc. tried the same tactic unsuccessfully in 2018 when over half the property owners in the district rejected the lackluster plan and the City-County Council defeated the petition to establish an EID. Back then, a more politically balanced council (14 Democrats and 11 Republicans) thought through the optics of supporting a tax increase that was not supported by the very people being taxed and were concerned about the harmful effects on businesses and residents that were already paying the highest tax rate in the city.
It is our hope that the Indianapolis City-County Council, the Mayor's Office, Downtown Indy Inc. and the new Economic Enhancement District Board exercise restraint and act fiscally responsible, understanding that the impacts of additional taxes to the businesses and residences downtown could create unintended consequences.
Downtown might need a special taxing district, but that should be up to the property owners downtown to decide. The tools already exist in state law to address this. It just requires working with community members to hear their voices and gain their support.•
__________
Petersen is president of the Indiana Apartment Association. Send comments to ibjedit@ibj.com.

Click here for more Forefront columns.
Please enable JavaScript to view this content.