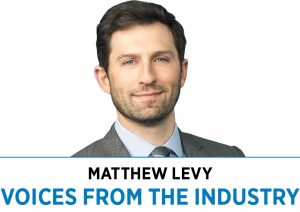 As the new administration takes office, U.S. businesses have been searching for insights on President Joe Biden's approach to global trade. Based on comments from the president and his cabinet, it appears he will chart a new course—but borrow familiar elements from both Republican and Democratic predecessors.
President's objective
Biden has said his trade agenda will focus on helping middle-class families who have been disproportionately hurt by globalization. Similar to President Trump's "America First" policy, the Biden administration's policy will seek to boost U.S. competitiveness by focusing on domestic priorities.
However, the new president's methods will likely differ from those of the outgoing administration. Under Biden, the government will invest heavily in clean energy and infrastructure, strengthening skill sets for U.S. workers, and prioritizing procurement of U.S.-made goods under more stringent "Buy America" policies.
The new administration also appears focused on improving labor rights and environmental protections in trade agreements, rather than aiding corporate investment objectives or lowering prices for U.S. consumers. This will mean a greater emphasis on enforcing commitments under existing trade pacts instead of seeking new export markets for U.S. businesses. Free trade deals with countries like the U.K. and Kenya might be postponed in favor of enforcing trade remedies to protect U.S. manufacturers.
The new approach
Trump was vocal in his desire to upend traditional trading relationships to combat perceived trade imbalances. Along those lines, the prior administration withdrew from multilateral agreements and accords and threatened to do the same with international trade bodies like the World Trade Organization, arguing that they weakened U.S. leverage and advantaged other nations at the United States' expense.
By contrast, Biden has indicated his desire to reestablish those relationships, particularly with the European Union. Doing so, in the new administration's view, will allow the United States to coordinate with allies with shared interests, such as challenging China's rise and reducing climate change. Improving those relationships is also intended to increase dialogue at the highest levels, reestablish trade norms, improve environmental protections and support the WTO's dispute-resolution process.
While Biden might favor a more consensus-based approach to U.S. trade policy, some vestiges of Trump's trade agenda may remain in some form, such as the 301 and 232 tariffs.
Citing foreign policy concerns, Biden recently reinstituted the 232 tariffs on aluminum exports from the United Arab Emirates. The move was celebrated by U.S. aluminum producers and workers' unions, who claim UAE imports have displaced domestic production. But the president has signaled plans to make the exclusion process under 232 tariffs more transparent, granting some U.S. allies a reprieve from those duties.
Alternatively, Biden does not seem eager to roll back the 301 tariffs on Chinese-made goods. Bipartisan concerns linger over the trade imbalance with China and China's trade practices, and the new administration might leave the tariffs in place to preserve leverage in future negotiations. However, the administration might need to provide exclusions to the 301 tariffs to achieve U.S. self-sufficiency for manufacturing personal protective equipment to combat COVID-19, for example.
Also, the U.S.-Mexico-Canada Agreement—the Trump administration's replacement for NAFTA—may give the Biden administration a blueprint for future trade agreements. The USMCA requires a greater percentage of certain goods, like automobiles, to be made in the United States in order to receive tariff preferences, and Mexico must improve labor conditions and workers' rights to continue to benefit from the accord. Improving both U.S. production and labor rights are core tenets of the new administration.
Challenges remain
Although Biden has indicated a new direction for U.S. trade policy, trade appears unlikely to be a top priority for this administration in the near term. Combating COVID-19 will take center stage. The economy, climate change and infrastructure may also take precedence over trade.
The new president must also walk a fine line between reestablishing alliances with the EU and supporting U.S. domestic production. The EU has been lobbying the president to end the 232 tariffs on EU-origin steel and aluminum and to abandon prior threats from Trump to impose those same tariffs on EU-origin automobiles. U.S. steel, aluminum and automobile manufacturers and workers' unions oppose terminating those tariffs.
Finally, the Trade Promotion Authority, which fast-tracks the president's trade negotiation powers, expires in July. If it is not renewed, trade deals will require congressional input and approval. Congressional Republicans might not share the president's trade priorities, which might hamper the administration's trade agenda.
The practical effect
Given the competing priorities of the Biden administration, U.S. businesses may have to wait for significant changes to trade policy. Until then, we can expect most tariffs to remain in place, the United States to maintain its defensive posture toward China, and U.S. domestic production to be the focal point.•
__________
Levy is a government and regulatory affairs partner in Faegre Drinker's Indianapolis office and a member of the firm's international team. He advises on cross-border transactions and international regulatory matters, with experience in more than 40 countries.
Please enable JavaScript to view this content.