Should lawmakers change the road-funding formula to give urban communities more money?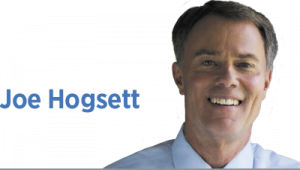 A discussion about Indiana's road-funding formula is not new to the pages of the Indianapolis Business Journal.
This paper covered a 2022 study from HNTB finding that Indianapolis faced a $1.3 billion shortfall in the annual maintenance of its infrastructure. That shortfall, in part, comes as a result of a state road-funding formula that penalizes growing communities with high-traffic local roads.
Many Indianapolis residents have decided to look into this process for themselves. They have become fluent in phrases like "vehicle miles traveled" and "center line miles."
They have consequently discovered how a seven-lane road like Keystone Avenue receives the same per-mile funding as a one-lane rural blacktop.
But the obvious question that residents (and the mayor) of this city need to answer is why anyone outside Indianapolis should care—especially if the ones asking believe that this same formula benefits their smaller communities.
Well, increasingly, Indianapolis is not alone as a "donor city," or a municipality whose residents pay out more than they receive for road maintenance. That is becoming the story in many of our surrounding central Indiana towns and cities.
In fact, our struggle in Indy is the canary in the coal mine for any fast-growing Hoosier community.
During my time as mayor, the city has supplemented the annual shortfall as best it can in a way that is both sustainable and does not burden local taxpayers who already pay more than their fair share.
When I took office, our annual capital budget for infrastructure was about $65 million. Next year, it will be $250 million—a 74% increase without raising any taxes or selling off public assets.
But that amount still cannot accommodate the high standards we should all have for our state's capital.
Fortunately, we have partners in the Statehouse who agree and can make a difference. Recent adjustments to state distribution led to an additional $8 million for Indianapolis infrastructure.
That is why, alongside the state's new road-funding taskforce (FIRSST), I have proposed two major changes.
The first is adjusting the formula to prioritizing width and use of roads (vehicle miles traveled) over length (center line miles). It is just common sense to address roads based on the wear and tear they endure.
The second would simplify the state's funding process by merging the application-based Community Crossings Grant with the local distribution of the Motor Vehicle Highway Account.
Those two changes would net Indy an extra $49 million, contributing to an additional $96 million boost for the central Indiana region every year.
But here's a critical piece: The benefits would not accrue to our region alone.
Correcting the funding formula would mean any Hoosier community that experiences sudden growth would no longer contend with the old formula's de facto penalty.
Second, combining the Community Crossings grant process with the Motor Vehicle Highway Account would reduce administrative burdens for all local governments—not to mention INDOT.
Last, this approach skirts any new taxes and could even save money after lowered administrative costs. That amounts to better roads for less money for more people.
Now that's a winning formula.•
__________
Hogsett, a Democrat, is serving his second term as Indianapolis mayor. Send comments to ibjedit@ibj.com.

Click here for more Forefront columns.
Please enable JavaScript to view this content.