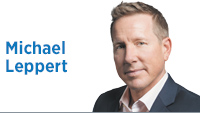 The highest-profile legislative election of 2020 in Indiana is the quest to claim the open seat in Indiana's 5th Congressional District. It is comforting to know from a diversity respect that, no matter the victor, the district will be represented by a woman. On the other hand, that victor will be replacing a woman, so statistically speaking, it's a wash.
Following the 2018 midterm elections, the U.S. House of Representatives had 101 women. That might sound like a good number, and it is certainly better than ever before, but it is woefully short compared to the 334 men.
Don't get me wrong; I'm not anti-man, but I am definitely pro-woman. In fact, I consider myself a feminist, and that is not just sycophantic rhetoric aimed at all the strong women in my life. Not entirely, anyway.
The primary reason this matters to me is that our policy-making machinery cannot do its job adequately in a modern way without addressing this shortcoming. In a group of 435 elected officials, it is vital to have diversity of thought. And it is important to know that we can have that by simply making better choices. Not just when we vote, but by looking for candidates to encourage to run, and by supporting them way earlier.
Of the women in the U.S. House right now, outgoing 5th District Rep. Susan Brooks is one of only 13 Republicans. That is not an accident; it is a failing. It is 6.5% of the House Republican Caucus. The House Democratic Caucus is 43% women, and, by the looks of the polling and campaign here, Christina Hale will grow that number when she wins Brooks' seat on Nov. 3.
Currently, 16 states have no woman member of the U.S. House—half of them don't have a woman in the Senate, either. That's right; eight states have no female representation in Congress at all.
The U.S. Senate is less gender-balanced than the House, with only 26 female members. The partisan split, however, is slightly more balanced, at 17 Democrats to nine Republicans. Although being "better" than awful is nothing to tout.
Just for comparison, the Indiana General Assembly currently has 38 women, or 25% of the body. Which makes us just slightly worse than the already terrible congressional numbers.
Why does this matter? Can't men simply up their awareness or accommodate for their deficient life experiences? Sure, they can. But for all of us who are actively engaged in diversity, equity and inclusion training right now, it is safe to say we are culturally at the beginning of that learning process. And there is no substitute for the real thing.
I recently read a conversation on LinkedIn in which a white man was flatly rejected for a promotion to the diversity-officer position where he worked because of his sex and race. The company told him they could never hire a white man for that job. His comment on the social media platform was that the company could hire him if they would do a better job of promoting qualified minority employees into any of the other available C-Suite jobs. Good point.
Culturally, we simply cannot do our best for everyone until we make a better effort at all of this. And, yes, it will also improve the awful plight of the endangered men of our country, particularly the white ones.
When any organization is struggling to perform well, it is always good advice to seek new ideas from different people. Our political class is beyond the stage of "struggling." In many ways, it is broken.
America would do well to make room for people with different experiences to repair it.•
__________
Leppert is an author and governmental affairs consultant in Indianapolis. He writes at MichaelLeppert.com. Send comments to ibjedit@ibj.com.

Click here for more Forefront columns.
Please enable JavaScript to view this content.