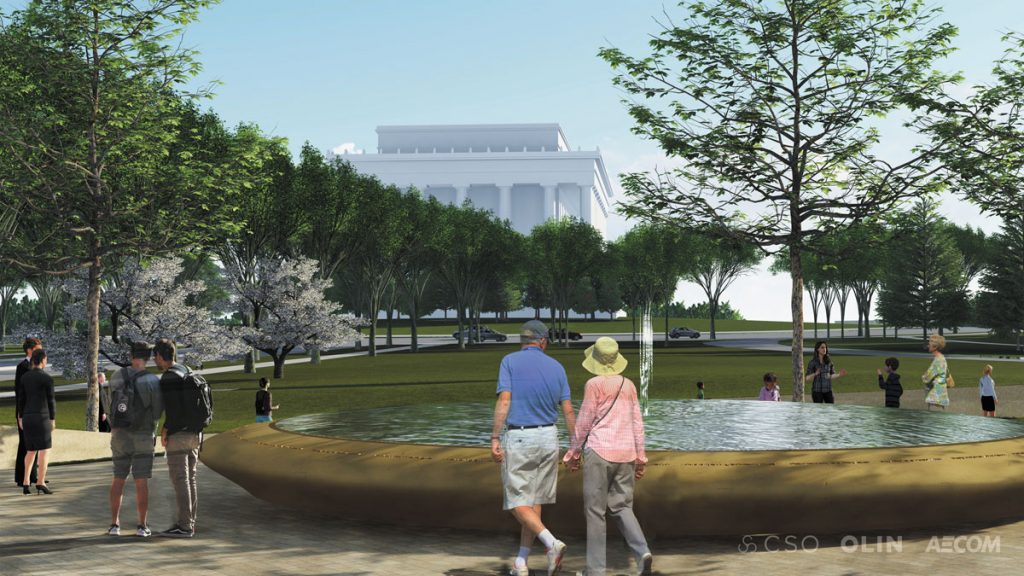 Plans are underway to build a national Desert Storm and Desert Shield Memorial near the Lincoln Memorial in Washington, D.C.—and the effort has Hoosier fingerprints all over it.
Indianapolis-based CSO Architects got connected with the effort by chance in 2012, and the firm has spent thousands of hours since on designs for the memorial—much of that pro bono.
"CSO Architects is at the heart and soul of this," said Scott Stump, a Marine Corps veteran from rural western North Carolina who is leading the effort to build the memorial. "These guys have been fabulous."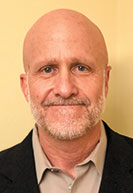 Stump is president and CEO of the National Desert Storm War Memorial Association, which he formed to build a memorial to the international military effort that freed Kuwait from the grip of Iraqi dictator Saddam Hussein in 1991.
Since 2010, the group has secured a site for the monument, received concept approval for the memorial's design and raised almost a quarter of the $40 million it must have in hand before construction can begin.
"If it wasn't for CSO's participation, this wouldn't be where it is right now and in fact it wouldn't have even got off the ground," Stump said.
Another Indianapolis company, landscape architecture firm Context LLC, has also contributed to the project. And one of the memorial association's board members, Marine veteran Kent Shively, is a Kokomo resident who owns Shannon Door Co. in Carmel. Shively joined the board at Stump's invitation—Shively was Stump's commanding officer in Desert Shield and Desert Storm.
Stump came up with the idea for a memorial in November 2010 because he felt the Desert Shield and Desert Storm operations were slipping into obscurity despite their military significance.
"This was not a footnote in history," he said.
So he started working on plans for a national memorial. By late 2011, he realized he was lacking a key tool: "I needed to have some kind of a visual representation that people could wrap their arms around when I'm talking to them."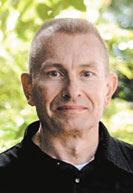 Not knowing where to turn, Stump contacted the American Institute of Architects for recommendations of veteran-friendly firms who might be interested in taking on his project.
Perhaps because CSO had done projects for military clients—or perhaps because its team includes Army veteran Tim Jeffers, who served under Lt. Gen. David Petraeus in the Iraq War—the American Institute of Architects directed Stump to CSO.
The firm agreed to take on the project pro bono, though at the time Stump's ideas for the monument were still unformed.
"He had no idea what it should look like or where it would be," said architect and CSO principal Randy Schumacher, who serves as the firm's lead on the project.
CSO worked pro bono for more than four years and now charges a reduced rate for its work on the project, Schumacher said.
"CSO has been incredible," Shively said. "They took this project on when they should have had every reason to dismiss us as naive."
After working with Stump to develop his idea, and soliciting feedback from veterans, Schumacher began drafting designs.
Originally, Schumacher's design featured a curved wall ranging in height from 6 feet to 16 feet. The curvature of the wall was meant to suggest the "right hook" military maneuver that helped the allied coalition defeat the Iraqis.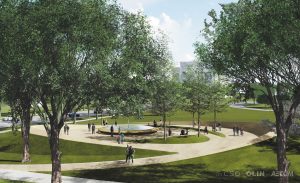 Another key component of the monument: It should convey the military operation's role in transforming America's perception of the military after the bitterness of the Vietnam War.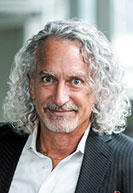 "The term, 'Thank you for your service,' the appreciation that people have today for the military, really did not exist before Desert Shield," Shively said.
Schumacher came up with numerous other design possibilities as the memorial association searched for a location.
That was essential, he said, because structures must be designed to fit in their surroundings. And it wasn't until last year that organizers secured a site—the southwest corner of the intersection of Constitution Avenue and 23rd Street, just north of the Lincoln Memorial and west of the Vietnam War Memorial, within a short walk of each.
The site's proximity to the neoclassical Lincoln Memorial—which features 36 fluted columns and a towering statue of the nation's 16th president—forced design modifications.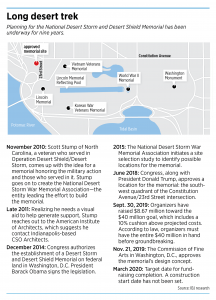 The new design features lower walls, with rolling swells of land reminiscent of desert sand dunes. It also includes a central water feature, symbolizing both a desert oasis and the international coalition that participated in Desert Shield and later Desert Storm.
Last year, CSO recruited Context LLC for landscape design work. Philadelphia-based landscape architecture firm The Olin Studio has since taken over as lead designer, though CSO and Context remain involved.
Under its current design, the memorial is about 130 feet in diameter, occupying about a third of an acre.
On Nov. 21, the memorial effort achieved a milestone when its design concept won approval from the U.S. Commission of Fine Arts.
The design still must be refined, and key elements—including the free-standing sculptures of American service members—have yet to receive a final OK. Elements such as lighting and signage also need approval.
It's still uncertain when construction would begin.
By law, national memorial projects must secure 110% of funding before construction can begin. That amount covers actual costs plus a 10% reserve for unexpected expenses.
For this project, that means the memorial association must raise $40 million. As of Sept. 30, it had raised $8.67 million.
Shively said fundraising is ongoing, and the association has reached out for donations to Kuwait and coalition nations, as well as corporations and individuals.
The association's goal is to complete fundraising by March and to have the monument built by the end of 2021.
The design and approvals process is purposely meticulous, said Thomas Luebke, secretary of the U.S. Commission of Fine Arts, which must approve all national memorials in Washington. "It's a national memorial for the ages. There's a sense that you should be getting it right, and it needs to be carefully vetted."
That being so, "I consider very much that this has been a very successful design process so far. It's yielding a really unique, beautiful design," Luebke said. "It actually works in a lot of ways, in the physical and in the symbolic."
Schumacher said he feels honored to be part of the project.
"It's the most important thing I'll ever do, as an architect and as an American," he said.•
Please enable JavaScript to view this content.