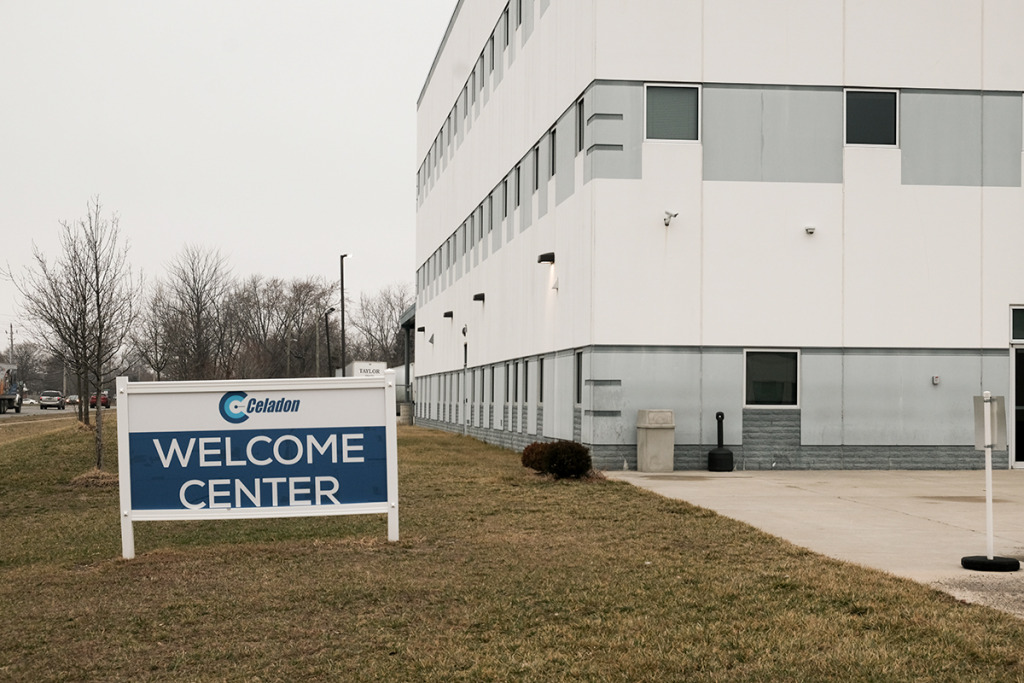 Efforts to liquidate the assets of Indianapolis-based Celadon Group Inc. have run out of gas. The trucking company's bankruptcy case has come to an end, and most of its creditors are left empty-handed.
When Celadon and its subsidiaries filed for bankruptcy protection in December 2019 and shut down most operations after an extended period of financial struggles, the company declared an estimated $427 million in assets and $391 million in debt. Celadon then began selling its real estate holdings in Indianapolis and elsewhere, its fleet of trucks and other assets to raise the money to satisfy those debts.
With most of those liquidation efforts now complete, Celadon has raised only $75 million—$45 million short of the $120 million it needed to satisfy a loan from its secured creditors, chief among them New York lenders Blue Torch Finance LLC and Luminus Energy Partners Master Fund Ltd.
Because secured creditors have first priority in getting paid during a bankruptcy, unsecured creditors often end up receiving only a fraction of what they were owed.
Since Celadon couldn't cover even its secured debts, its unsecured creditors won't see anything.
"In this case, unfortunately, it's going to be zero," said attorney Jay Indyke, who represented unsecured creditors in the Celadon case and is a partner in the New York City office of law firm Cooley LLP.
Last week, a federal bankruptcy judge approved a settlement agreement among Celadon, its secured creditors and the committee of unsecured creditors Indyke represents.
The case was closed and dismissed March 31.
As part of the settlement, Celadon will assign its remaining assets to Luminus, including a parcel of real estate in Gadsden, Alabama; Celadon's remaining trucks that have not been sold; various accounts receivable; and a handful of other assets.
Those remaining assets are worth "significantly less" than the $45 million Celadon still owes its secured creditors, said Stuart Brown, a Wilmington, Delaware, attorney representing Celadon in the bankruptcy case.
Money has also been set aside to cover the roughly $12 million in fees and expenses that attorneys, financial advisers and other professionals have requested for their work on the case.

Brown declined to say how the $75 million in liquidation proceeds will be distributed among Celadon's secured creditors, saying that detail is confidential.
Celadon raised just over $20 million by selling off the two divisions that remained in operation after the rest of the company shut down.
In February 2020, Celadon sold North Carolina subsidiary Taylor Express for $14.5 million to White Willow Holdings LLC, a Luminus affiliate. And in June, Celadon sold the Mexico-based portion of its business to Jaguar Transportation Inc. for $6.1 million.
Other significant sums came from the sale of Celadon's former corporate campus, a 10-acre parcel at 9503 E. 33rd St., for $3 million; and of its former driver training school at 9050 E. 33rd St., for $2.8 million. IndyGo purchased both parcels, though it later sold the former training school to the city of Indianapolis for use by the city's fire department.
In its motion to dismiss the bankruptcy case, Celadon said it also raised nearly $20 million from the sale of its trucks, which were left scattered around the United States, Canada and Mexico when the company filed for bankruptcy.
Indyke said the pandemic hurt the amount the company was able to raise through liquidation. As an example, he said, Celadon had reached a deal before the pandemic to sell the Mexico business. That deal fell through, and when the company did finally sell a few months later, it was for a lesser amount.
Bankruptcy expert Jim Carlberg, an attorney with the Indianapolis office of Bose McKinney and Evans LLP who was not involved in the Celadon case, agreed that the economic uncertainty the pandemic created likely dampened liquidation activity.
"I'm certain that would have had an impact on what potential bidders would have been willing to pay for assets," Carlberg said.
But Brown, who represented Celadon, isn't so certain.
It's hard to know whether the sale of Taylor Express and the Mexico-based division were hurt by the pandemic, he said. And with regards to the real estate liquidation, "our view is that we got fair value from it, so I'm not sure [the pandemic] much mattered."
Celadon's largest unsecured creditor was the U.S. Department of Justice, which submitted a $33 million claim for the unpaid portion of a $42.2 million settlement agreement. Celadon entered into the agreement in April 2019 to settle charges that it had committed securities fraud by filing false financial statements and falsifying its records.
Related to that case, the former president of Celadon subsidiary Quality Cos., Danny Williams, pleaded guilty to conspiracy to commit securities fraud; make false statements to a public company's accountants; and falsify books, records and accounts of a public company.
On Dec. 5, 2019, just days before Celadon filed for bankruptcy, two other former executives, Eric Meek and Bobby Peavler, were charged with multiple counts of fraud and making false statements to a public company's accountants. Both men pleaded not guilty and their cases are still pending in federal court.
The Justice Department declined to comment on the case, as did attorneys representing Luminus and Blue Torch.
Celadon's unsecured creditors did score one win.
Under bankruptcy law, the court in certain instances can order creditors to give back any payments they received from the debtor within 90 days before the debtor's bankruptcy filing. That money can then be redistributed among the creditors.
In this case, Celadon's secured creditors agreed not to pursue such claims against unsecured creditors. So, unsecured creditors won't be required to pay back any money they received from Celadon just before the bankruptcy filing.
"That would have really been pouring salt in the wound," said Indianapolis attorney Jay Jaffe, a bankruptcy expert and partner at Faegre Drinker Biddle and Reath LLP. "To make that go away, I think, was a significant benefit to the unsecured [creditors]."
Jaffe said he handled some work tangential to Celadon's bankruptcy but was not involved in the core of the case. He said it's not uncommon for bankruptcy cases to end like Celadon's, with many creditors left short.
"It's not a happy ending for anybody."•
Please enable JavaScript to view this content.