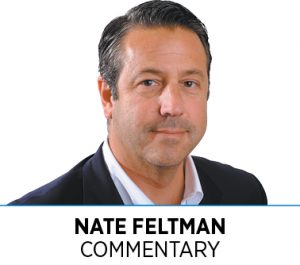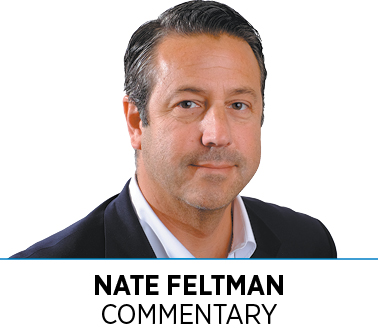 Mitch Daniels' announcement that he will step down as president of Purdue University at the end of this year has Daniels' admirers intrigued about what could come next for this extraordinary Hoosier leader. Could Daniels be convinced to jump in the old RV again and run for governor in 2024? If he did and won, Daniels would be the first Indiana governor to be elected to the office three times.
Perhaps a pipe dream, but for those of us who love Indiana and want it to be a place where our children want to stay and build their lives because the quality of life is high and economic opportunities are plentiful, there is simply no one better suited than Mitch Daniels to lead Indiana.
I'll come back to my pipe dream shortly, but I would be remiss not to acknowledge Daniels' accomplishments during his decade at Purdue. As is often the case, it feels as if Daniels could see the future better than most. Realizing the spiraling cost of college education is a barrier to many (especially at a time many are questioning the value of a college education), Daniels froze Purdue tuition 11 consecutive years by relentlessly driving efficiencies and pursuing innovative partnerships.
At a time when free speech is under attack at college campuses across America, Purdue in 2015 became the first public university to adopt the "Chicago principles," which promote free speech and condemn the suppression of differing viewpoints. Under Daniels, Purdue also created the Cornerstone liberal arts program, which provides Purdue students an opportunity to "encounter the essential facts and ideas central to the preservation and success of a free society."
And when it comes to economic development, Daniels has helped bring about unprecedented growth to the greater Lafayette community. Rolls-Royce, Saab, Schweitzer Engineering Labs and more have opened research and development labs and facilities near Purdue, providing investment and jobs to the community, as well as hands-on experiences for Purdue students. While Purdue president, Daniels has continued to play a significant role statewide on many important state economic development initiatives.
So back to a possible Daniels 2024 run for governor. Daniels has clearly earned the right to retire after serving our country in the Reagan and George W. Bush presidential administrations, executive leadership roles at Eli Lilly and Co., two terms as Indiana governor and a decade as Purdue president.
But Indiana is at a crossroads economically and politically. Over the next decade, Indiana must pursue policies and investments that enhance the education and training of our workforce, improve the health of our population, improve our infrastructure, and promote vibrant communities that offer amenities necessary for talent retention and attraction. If our leaders fail to think and act boldly, and instead allow caustic rhetoric to divide and distract us, Hoosiers will pay the price.
Indiana's leadership must continue to tell the world all that is good about Indiana and not get sidetracked by the culture wars. Gov. Holcomb has done an outstanding job in this regard.
I see better days ahead for our country and Indiana as we work our way through these divisive times. But our next governor must continue to operate above the fray and map out a plan for Indiana's future that includes all Hoosiers. Leadership and experience matter, words matter and a keen ability to understand the present and plan for the future matters. Indiana needs My Man Mitch.•
__________
Feltman is publisher of IBJ and CEO of IBJ Media. Send comments to nfeltman@ibj.com.
Please enable JavaScript to view this content.