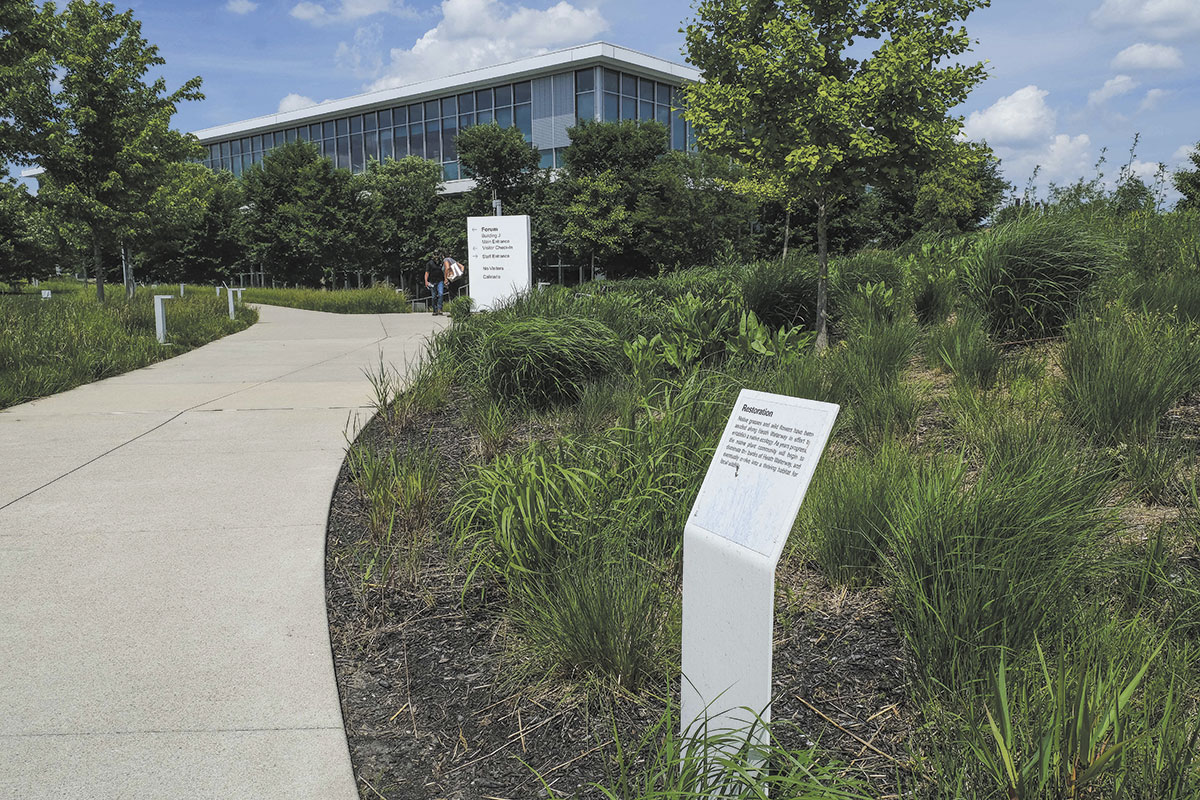 As the city of Indianapolis considers selling carbon credits to invest in carbon-reducing forestry projects, it may be able to turn some sizable local companies into customers. But it will take some persuading.
Many large companies across the country are purchasing carbon credits as a way to offset their emissions and go so-called carbon neutral in the next 10 to 30 years. But many of their purchases invest in protecting trees and other carbon-neutralizing projects in far-flung locations such as the Amazon rainforest or in American forest-rich locations such as Washington state.
Other firms, including Roche Diagnostics, which has its North American headquarters in Indianapolis, are seeking to reduce their environmental impacts by changing their own operations, rather than buying credits from other organizations.
Still, experts say the corporate pursuit of carbon neutrality presents opportunities for local carbon credit programs, as long as they are well run and strongly audited for effectiveness.
Locally, IndyCar, the auto-racing sanctioning body behind the Indianapolis 500 and other races, offset its entire operational carbon footprint for the month of May with carbon credit purchases. Fans, too, can buy credits to offset their own travel to IndyCar events.
Those purchases benefit GreenTrees, which runs a reforestation project in the lower Mississippi River's massive flood plain and valley, which is critical to wildlife, water quality protection, carbon sequestration and more, according to the National Fish and Wildlife Foundation.
But that's several hundred miles away.
Still, IndyCar isn't opposed to investing in local carbon offsets, said Alex Damron, the series' vice president for corporate communications.
"As we fine-tune and expand our overall approach to sustainability, we're very open to supporting offset programs that contribute to the health and vitality of our Hoosier ecosystem," he wrote in an email.
Eli Lilly and Co., the Indianapolis-based pharmaceutical company, is taking the cautious route.
The company has given itself until 2030 to meet many of its environmental goals, including emission reductions, and plans to purchase offsets for those emission-emitting activities it can't cut.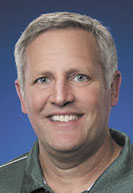 "We're evaluating all of those sources [of emissions], kind of as we speak, to understand what technologies are there to eliminate them or to reduce them or replace them," said Derek Gray, a senior principal in Lilly's healthy, safety and environmental program. "Unfortunately, we don't know yet which of the technologies won't catch up by the time we get to 2030."
Those ongoing evaluations have included meetings with the likes of Carbon Neutral Indiana, a not-for-profit that wants to help develop and manage an Indianapolis carbon program. But Lilly doesn't plan to start buying offsets for another year or two, according to Gray.
"It could be like a request for proposals to understand the landscape," Gray added. "The preference would be to try to scale or to purchase [carbon credits] gradually over several years. It won't be like waiting till right to the end."
Lilly has said it's considering credit projects internationally, nationally and locally, but that location is just one of many factors meant to ensure a purchase accomplishes what it's supposed to.
"Ideally, we would have a preference to be able to have something near our major manufacturing sites, which of course, includes Indiana [and] a couple other states, but location will just be one part of it," Gray said. "If those projects don't meet the other criteria, they might not be as favorable of an option."
Key elements impacting credits' credibility include additionality (would the carbon-reducing work have happened without an investment in credits?) and exclusivity (has just one entity involved in the project claimed specific credits?).
The project should also work to reduce unintended, market-based shifts in carbon-producing activities elsewhere and should be as permanent as possible.
Reliable auditing and third-party certification also contribute to confidence in credits. Lilly would also look for co-benefits like an increase in things like erosion control or habitat preservation, Gray said.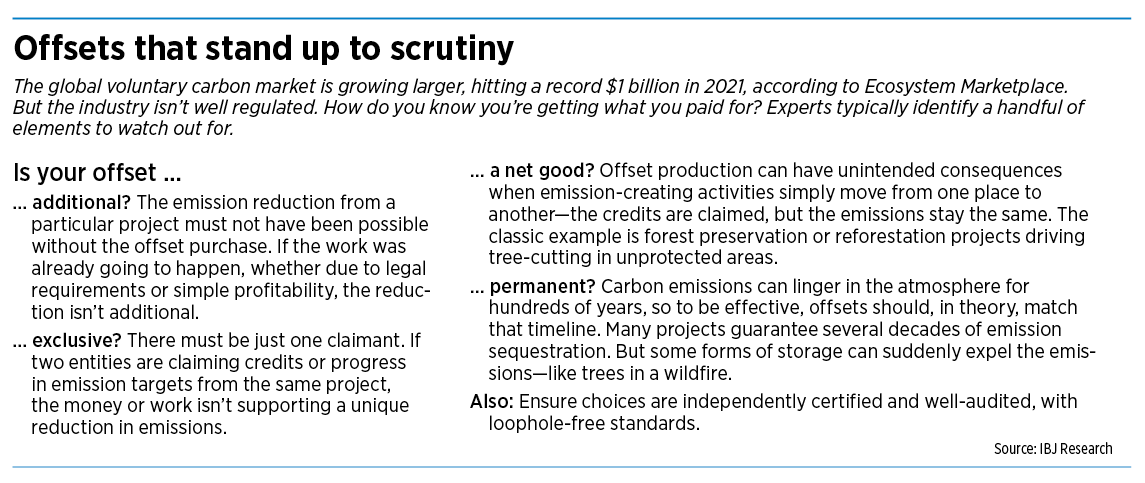 Indianapolis prospects
Indianapolis has no regular land acquisition budget for its green space, but it still wants to add more. That requires money, though, and because the city is already strapped for cash in maintaining its land and infrastructure, there's little protecting it from development.
For example: The city's largest park, the 3,900 land-acre Eagle Creek Park, has lost or will lose about 140 acres to development, according to the Office of Land Stewardship. That includes 60 acres cleared in the 1970s for Eagle Creek Golf Club, 30 acres sold in the 1980s to the Indianapolis Colts for the team's training facility, 12 acres leased in 1993 to a restaurant, 28 acres expected to be cleared for an interstate expansion, and more.
About 800 acres of Indianapolis' 2,730 acres of forested public parkland—or nearly 30%—isn't protected, Department of Parks and Recreation Director Phyllis Boyd told the City-County Council in mid-May.
If Indianapolis established a carbon credits program through a registry like City Forest Credits, a Seattle-based not-for-profit prominent in the emerging urban carbon credit space, the city would need to protect the land from development with an easement, covenant, deed restriction or a recorded encumbrance for the land covering the project's full time frame.
But it's a complicated endeavor that requires plenty of paperwork and strict adherence to a standard with minimal loopholes, so that seller and buyer alike are confident in the quantity of carbon sequestered.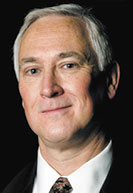 "The real challenge with offsets is that there's more ways to do them badly than well," said Kenneth Richards, a professor at Indiana University Bloomington's O'Neill School of Public and Environmental Affairs who has worked in and around offsets of all kinds for nearly three decades.
"I've reviewed quite a number of standards and even the ones I respect, I look at them and go, 'There are gaps in these standards. I'm not confident that you're going to actually get the climate results—that is, the reduction in carbon."
Richards, who helped develop a carbon offset program for the South African government, said that while many standards do well at ensuring additionality, "they virtually all fail at leakage," or shifting carbon-creating activities elsewhere, as well as at addressing permanence.
Richards is working now with the Bloomington-based Gnarly Tree Sustainability Institute, which is developing training and educational materials for those hoping to get environmental credits correct.
A pass on offsets
Many Indianapolis-based companies' environmental plans contained no mentions of emission credits or offsets. Others plan to reach "real" zero—not net—by directly slashing emissions rather than offsetting them.
Health care company Roche Diagnostics Corp., with a North American headquarters in Indianapolis, is among them.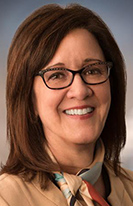 "We at Roche are committed to minimizing our environmental impacts, but we want to do it via our operations and our own products," said Wendy Stein, the company's senior vice president and site head. "We feel that what we do and what we put out in the world is our responsibility."
Roche hopes to hit real zero emissions by 2050 by improving its energy efficiency and boosting its usage of renewable energy, according to the company's website. Roche's main Indianapolis campus has run completely on renewable energy since 2015, for example, and it's planning to ditch equipment that runs on fossil fuels, according to a site-specific fact sheet.
But some sources of emissions—such as air travel—are harder to phase out.
Emissions from flying dropped nearly 60% from 2019 to 2021, over the early years of the pandemic, according to the company. But it's not going away completely.
"The only way to be zero emissions for Roche is not to fly at all," Stein said. "We're not looking at going zero, but … our experience with COVID has been that people learn to connect very well [virtually]. Business does not suffer in that circumstance."
Richards argued that internal, perhaps less formal efforts to minimize or offset emissions are still beneficial.
"If a company is just saying, 'Look, we want to go out and do some good work. … In the process, we'll estimate the amount of carbon reduction we got," he said. "I actually think that actually has tremendous merit, to simply do good and not worry so much about the measurement."
But, Richards said, "It's when the thing has to become a tradable commodity, in which you go, 'I'm going to buy 100 tons of carbon credits.' There's a sense in which that actually should represent 100 tons of reduction, not wishful thinking."•
Please enable JavaScript to view this content.