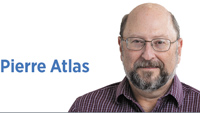 Last month, the U.S. Supreme Court ruled that the Trump administration did not provide sufficient or legitimate arguments for adding a citizenship question to the 2020 Census. President Trump threatened to disregard the court and insert the question anyway, then backed off, averting a possible constitutional crisis.
Article I, Section 2 of the Constitution requires a headcount of every person within the United States every 10 years. This means the enumeration of everyone within our borders, regardless of age, gender, citizenship or legal status.
These data are used to reapportion the number of seats each state receives in the House of Representatives—and thus, the number of votes for president each state casts in the Electoral College—as well as the amount of federal aid granted to each state. Following every census, states redesign, and sometimes gerrymander, their congressional districts.
Experts, as well as the U.S. Census Bureau itself, have argued that adding a citizenship question to the 2020 census could depress the response rate of legal as well as illegal immigrants, who might fear that such data could be used against them in the future, perhaps for deportation. As these immigrant populations live overwhelmingly in "blue" states, an undercount would likely benefit "red" states and the Republican Party. Evidence suggesting that this partisan outcome was a primary motive for the Trump administration's citizenship question was presented to the Supreme Court and factored into the court's ruling.
The purpose of the census is not to divide citizen from non-citizen, but to count every person. We have always counted people for representation who did not have full citizenship rights, such as minors and women before the 19th Amendment. From the first census in 1790 to the census of 1860, slaves were counted as well (with every five slaves equaling three "persons").
Conducting the census is a daunting task, which I know firsthand. When I lived in Tucson, Arizona, I worked for the Census Bureau as an enumerator (census taker) for the 1985 Mid-Decade Special Census, and I was a Census crew leader supervising enumerators for the 1990 census.
In both instances, I was assigned difficult cases: residences that had already been contacted by enumerators but had not responded. I went into Tucson trailer parks often populated by Anglos suspicious of government and into Hispanic barrios where some residents had questionable immigration status—and they, too, were suspicious of government.
My job was to convince those people why they needed to be counted and to answer the census questions. Critical to my "sales pitch" was the fact that Census Bureau data were legally confidential and could never be used against them.
The fear that the government might use confidential Census Bureau data against undocumented (or even legal) immigrants is not as far-fetched as it might seem. It has happened before: In 1942, the Census Bureau provided the U.S. Army with detailed data, including addresses, from the 1940 census on Japanese-Americans living in various states. These data facilitated the rounding up and incarceration without trial of tens of thousands of American citizens and immigrants of Japanese origin in Army-run internment camps. Decades later, the Census Bureau admitted and apologized for these abuses.
The Supreme Court was correct to reject a politically motivated question that could produce an undercount, and it is right that the 2020 Census will go forward without it. With the court ruling on the same day that it could not review partisan gerrymandering, it is all the more important that the census never be politicized or misused again.•
__________
Atlas is a professor of political science and director of The Richard G. Lugar Franciscan Center for Global Studies at Marian University. Send comments to ibjedit@ibj.com.

Click here for more Forefront columns.
Please enable JavaScript to view this content.