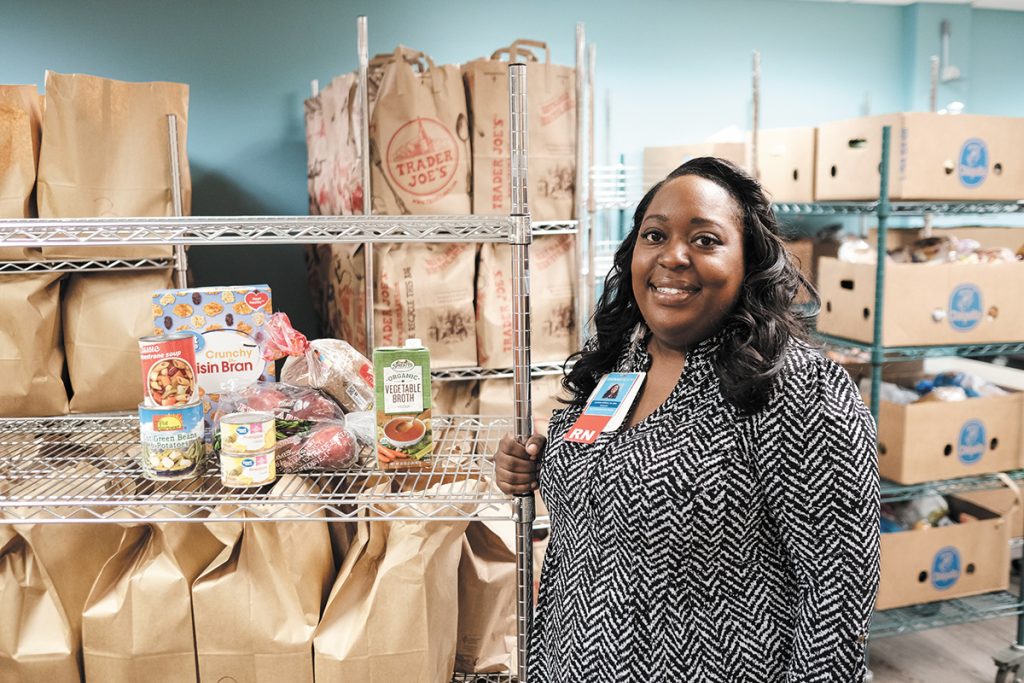 The project was rolled out two years ago with a daunting goal: reduce the high rates of diabetes in three urban neighborhoods in Indianapolis.
A partnership of health organizations, including drugmaker Eli Lilly and Co., Eskenazi Health, the Fairbanks School of Public Health at IUPUI, and the Marion County Department of Public Health, said it was time to tackle one of the biggest health problems in the city.
They said they would work together to help vulnerable people in selected low-income neighborhoods get a better handle on a disease that claims more than 80,000 American lives a year.
Now, little by little, the effort, backed by $7 million from Lilly, seems to be gaining traction.
The five-year program achieved its preliminary goals in its first two years. It has hired community health care workers to help identify people with diabetes and connect them with quality care. It has also set up steering committees in each of the neighborhoods, staffed by residents and community leaders, to identify barriers to good health, such as lack of healthy food options and public space for exercise, and find solutions for those problems.
So far, the program has enrolled 275 people with diabetes. Health workers in the neighborhoods have completed more than 2,300 check-ins with them—helping them set up doctors' visits, coaching them on how to shop for food, and helping them with dozens of related problems, from transportation needs to medical insurance.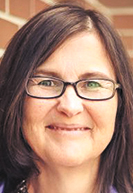 "Our goal is really to do everything from prevention, all the way through working with people who have diabetes, who are having some challenges controlling the disease," said Lisa Staten, chairwoman of the social behavioral sciences department at Fairbanks School of Public Health and principal investigator on the diabetes project.
"But it is critical that we're not just working with folks who are already diagnosed," she said. "It's that our ultimate goal is to reduce the rates of diabetes in those communities."
It's a tall order. The three communities have a soaring prevalence of diabetes, as high as 17.5%, nearly double the national rate of 10.5%. Life expectancy in those communities can be 14 years lower than in more affluent neighborhoods just 10 miles away. The lower life expectancy rate is largely due to health disparities and is similar to rates seen in countries such as Iraq and Bangladesh, according to health officials.
Diabetes is the seventh leading cause of death in the United States, claiming more than 80,000 American lives a year. It is a metabolic disorder characterized by high blood sugar. If left untreated, diabetes can lead to cardiovascular disease, kidney disease, foot ulcers, eye damage and stroke.
The idea of setting up a pilot program here came from Indianapolis-based Lilly, the huge pharmaceutical company that has been active in global and community health for decades. In recent years, it has set up programs to reduce diseases, from tuberculosis to HIV, around the world.
The pilot uses a Lilly model that studies key research questions, reports what works and uses data to advocate for effective solutions.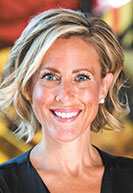 "After doing global health work for nearly two decades, we actually decided it was time to take what we've learned from our work around the world, in Mexico, South Africa, Kenya and India, along with our deep expertise in diabetes and apply that same work here in Indianapolis," said Courtney Roberts, director of Lilly's global health philanthropic partnerships.
The project partners here met and quickly reached a consensus to tackle the high rate of diabetes in vulnerable urban neighborhoods. But which neighborhoods? And how many. They studied some more.
They decided to choose based on three factors: very high prevalence rates of diabetes, communities that had partnerships and community centers, and those that were interested in partnering on the project.
"So that's where this all started, and it was really kind of a blank slate," Roberts said.
A key part, Staten said, was finding neighborhoods with enough interested residents and community leaders to guide the project along.
Fairly quickly, they zeroed in on three neighborhoods represented by six zip codes: the Coalition of Northeast Neighborhoods, Northwest Neighborhood and Near Westside Neighborhood. All had high prevalence rates of diabetes and enough committed residents to serve on steering committees to help keep the project on track.
"The steering committees have more than doubled in size since we started and that's really awesome," Staten said. "And the fact that the people that are on the steering committees, I think 90% were those that were there at the very beginning. So that's also a nice sign to me that there's this continuing interest and enthusiasm in the project."
The heart of the program is the community health workers, who live in the communities and connect patients with resources. Their job is to identify people with diabetes and strike up relationships with them. The workers check in on patients every week or two to make sure they are following through on medical visits, nutritional coaching and other aspects of managing their disease.
While part of the job is to help the patients learn to eat better and get more exercise to control their diabetes, that's just the beginning.
"We connect them with doctors," said Alisha Jessup, manager of nursing clinic care at Eskenazi Health. "We connect them to financial counselors. They may not have a birth certificate or a driver's license or other basic documents. We can try to help with that."
There's plenty of reasons people have challenges controlling diabetes: finding transportation to get to a grocery store or a doctor's office, or finding money to buy fresh produce rather than processed food. Eskenazi Health also runs a food pantry that offers fresh food to patients several times a week.
The program spent its first year on basic tasks: hiring community health workers, creating a documentation platform, setting specific goals and protocols.
It began patient enrollment about a year later, bringing in its first patient April 23, 2019, and quickly building up to nearly 300 patients. To date, only 13 patients have dropped out, several of them for unrelated illnesses, Jessup said.
It's too soon to say whether the program will be a raging success. It's a five-year program, and workers are just wrapping up the second year.
The Fairbanks School is gathering data on the patients and tracking their progress. But it is still months or years away from issuing any preliminary findings, Staten said.
If the program succeeds, slowing the prevalence of diabetes in the vulnerable neighborhoods and helping people manage their health, there's plenty of opportunity for other communities around the state to try a similar experiment.
Indiana ranks 41st among all states for overall health, according to United Health Foundation's America's Health Rankings. In the past three years, obesity increased 9%, from 31.3% to 34.1% of adults. Since 2012, diabetes cases in Indiana have jumped 23%.
"We all first have to listen, and let the communities lead," Roberts said. "And then we're all part of the solution. And so I think what this partnership is really is a model for how we can tackle some of the biggest things that we're facing as a city and as a community."•
Please enable JavaScript to view this content.