A surge in coronavirus cases has local restaurateurs fretting that public officials are on the cusp of imposing severe restrictions that they say will force hundreds of local eateries to close—some permanently.
Already, dozens of restaurants—including locally owned establishments Burger Study, Black Market, Rook, Brugge Brasserie, John's Famous Stew, Duo's and Sahm's Tavern—have shuttered since March.
Many of them closed in the pandemic's first months, after Gov. Eric Holcomb ordered restaurants to cease indoor dining, leaving takeout and delivery as their only options. Others have closed more recently, even after state and local officials allowed indoor dining again.
And many more restaurants are on the brink, leading their owners to lobby for more government assistance.
But even with more federal help, at least some restaurants are unlikely to survive if government officials move to shut down indoor dining again, industry insiders say.
Even before the latest surge of cases and before colder weather began making outdoor dining less palatable, more than four in 10 restaurants across the state were expressing doubts about their ability to make it through the winter, according to a survey by the Indiana Restaurant and Lodging Association.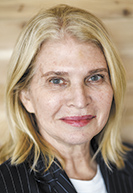 "I would go so far as to say, if we are forced to roll back capacity—or to close even short term—there will be many restaurateurs who will never be able to reopen again," said Martha Hoover, owner of Patachou Inc., which owns 14 restaurants across Indianapolis.
Hoover said her restaurants will likely survive. But she considers her portfolio to be in a unique position. Still, extensive new restrictions—like those public officials have started implementing in other parts of the country—could alter her outlook.
In Illinois, Michigan and Minnesota, for example, indoor dining is once again not allowed at all.
"The situation has never been more dire," Michigan Gov. Gretchen Whitmer said at a news conference on Nov. 15 when she announced the restriction. "We are at the precipice and we need to take some action."
Holcomb has stopped short of reimposing a ban on indoor dining, even as the number of new cases has repeatedly hit record highs in recent weeks. As of Wednesday, the number of new cases had exceeded 4,000 for 14 straight days and had topped 2,000 for 28 days in a row.
The governor announced on Nov. 11 that restaurants in higher-risk counties would be required to ensure tables are spaced 6 feet apart and post signage requiring face coverings.
In Marion County, meanwhile, public health officials have tightened restrictions on bars, limiting in-person seating to just 25% capacity. But they left existing restaurant limits—set at 50% of indoor capacity—unchanged.
Looking for help
Local restaurateurs who say they're concerned tighter restrictions might be on the horizon are doing their best to prepare, some by creating outdoor options and others by pleading their cases for assistance.
"I am remarkably optimistic regarding my own company, and our ability to get to the other side" of the pandemic, Hoover said. "But I think there is grave concern as to whether [other] restaurants can survive this period of 'unknown' without further assistance from our government."
Many restaurants have applied for help from the Indy Chamber's Hospitality Establishment Lifeline Payment grants, an $11 million endeavor that allows restaurants and other hospitality-focused businesses to receive up to $25,000 for mortgage or rent payments.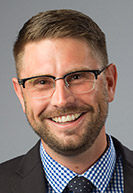 The program received more than 600 applications averaging $18,000 before the window closed Nov. 6, said Ian Nicolini, chief operating officer of the Indy Chamber. About 53% of the applicants are women- or minority-owned businesses.
But uncertainty about whether additional help is coming makes it difficult for restaurant owners to plan.
"I think entrepreneurs would want to know that," Nicolini said. "And those are answers that we're spending a lot of time lobbying our elected officials" for.
Another recent program is Visit Indy's $1 million Ready for Winter, which offers businesses grants of up to $2,500 for expenditures related to winterizing for outdoor dining.
That program, with a Nov. 20 application deadline, had received 113 requests for help totaling $145,000 as of Nov. 17. At least 64% of the applications were submitted by women- or minority-owned businesses.
Scraping by
The Marion County Public Health Department requires any outdoor dining to have open airflow, meaning patio tents cannot be walled on four sides. Additionally, tables must still be spread apart, even outside.
Those and other practical constraints, such as the high cost of equipment and a likelihood of low demand, has led many restaurants to skip outdoor dining strategies heading into the colder months.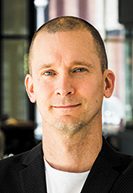 Chris Evans, owner of the Sangiovese restaurants in Indianapolis and Fishers, said his location at the Ironworks Hotel at Keystone does not have enough space for outdoor amenities. He plans to install high-quality heaters and seating outside at his Fishers location to try to do outdoor dining "the right way" in 2021.
Evans said his restaurants can likely survive for several months at 50% capacity. That's the level at which they're operating now to accommodate Marion County's capacity rules and Hamilton County's social distancing regulations.
"I would say, as long as we can keep 50% capacity, I think we should be fine," he said. "I mean, we've been pretty much operating that way for months in Marion County since things opened back up. I think if we can keep it there, it'll be fine."
But he said if the restrictions continue past winter, he'll probably need government assistance to get by.
Sherry Seiwert, president of Downtown Indy Inc., said her group is working closely with restaurant owners on effective outdoor dining strategies this winter. But she said it's difficult to do that, not knowing what's on the horizon.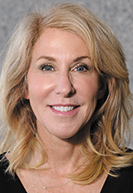 "With the winter months coming, knowing that the [COVID] numbers are increasing, it's hard for us to work with restaurants on figuring out the logical steps to take," she said.
Indianapolis has a busy winter ahead, with several major sporting events and convention-focused groups slated for December through March. Seiwert said ensuring restaurants are prepared for those influxes of people is a top priority.
Will it pay off?
Jagdish Khubchandani, a professor of public health at New Mexico State University, said he expects carryout demand to rise come wintertime as most patrons will forgo outdoor dining and avoid indoor experiences.
The former Ball State University professor, who departed for New Mexico in August, said he has concerns about the ongoing winterization efforts.
"I don't think people feel comfortable sitting outdoors in chilly winters," Khubchandani said. "And my greater fear is, I don't think the restaurants are making good investments right now, because all these winterizations—putting out tents and doing stuff like that—comes with the costs. And I don't know if they can recover those costs."
Hoover said she spent about $25,000 on outdoor heaters as part of Patachou's winterization efforts. She said a $2,500 grant likely won't get restaurants very far.
"Where our locations are conducive to outdoor dining, we will do whatever we can to make sure that customers are comfortable out there," she said, adding those locations will have heaters and blankets available.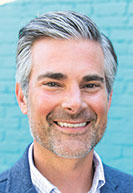 Visit Indy's Chris Gahl said the grant program is designed to help restaurants at least get outdoor tables and chairs, as well as tents or other coverings. It could also cover the cost of about five heaters.
"Well, $2,500 certainly buys a restaurant or bar additional tables and heating equipment that gives way to an inviting atmosphere for visitors or residents to continue to sit outside," Gahl said. "The idea is, this … allows restaurants, bars and entertainment venues to continue to host and draw revenue from visitors and residents who choose to sit outside."
Hoover said she and other restaurant owners understand that outdoor dining won't be a permanent solution, given Indiana's typically cold winters, and that they will have to rely on carryout and indoor dining to make ends meet.
"So it's not quite the panacea, it's not quite the answer, that we all need to just extend our dining room outside," she said. "There are lots of complications to doing that."
Shutdown fears
As restaurants and other businesses reckon with the possibility of more shutdowns, some—including Hoover—are making the case that shutting down restaurants isn't a logical way to stop the virus's spread. They say masks and social distancing are more effective.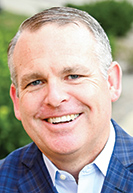 Patrick Tamm, president of the Indiana Restaurant and Lodging Association, said more restrictions would be severely damaging to the state's economy—and aren't necessary for restaurants to operate safely. He said no super-spreader events have been directly linked to restaurants in Indiana.
But restrictions have been linked to restaurant closures.
"We've gotten a lot of people back to work, but restaurant closures continue, and they will never be open," Tamm said. "It's a really tough environment."
Likewise, Hoover said the restaurant industry and her own businesses have "been decimated by the reaction and the public policy around COVID." She called policies to restrict restaurants "debatable" in light of scientific findings that link containment of the virus to wearing masks and staying 6 feet apart.
But Khubchandani said it's reasonable for cities to be concerned restaurants will become sites for the virus to spread, particularly in colder months. In New Mexico, where he lives now, indoor dining was recently shut down for another two weeks; restaurants are permitted to operate only through carryout and delivery.
"Winter is not a good time for flu and viruses," he said. "So, I think [Holcomb] will have to make that choice to shut down restaurants again, if the cases continue to rise. Studies have shown that, in part, the nature of people who go to these places, and the fact that these places allow large gatherings, is causing rapid spread."
The professor pointed to a report in the journal Nature that examined cell phone data in large metropolitan areas to try to understand how the virus spreads. The study found that lower-income lower-income communities see larger spreads in restaurants, and that reopening might cause problems for some restaurants that don't have safety measures in place. He said such studies are evidence enough to act.
"We must ramp up testing, tracing and isolating capacity in Indiana and in the Midwest … and a regional council or collaboration could help," he said. "We cannot think of [the] economy first and health later. Both at the same time is what we need, or 'health is wealth.'"
But Hoover and Tamm contest such studies are from earlier in the pandemic, before the coronavirus was understood and adequate safety precautions had been instituted. The Nature study was submitted in late June, using data from March through May.
Hoover said she has faith in scientific research and believes spread should be controlled through the use of masks and social distancing. And she said problems with the execution of contact tracing continue in Indiana and elsewhere across the country.
Pinning the continued spread on dining establishments, she said, without the appropriate data will harm the future of restaurants in Indianapolis and beyond.
Instead, she said, the focus should be on ensuring restaurants continue to be healthy environments for patrons through measures already in place and an increase in contact tracing efforts.
"I don't know anyone who could say [they're] 100% optimistic and see no issues looming for people in the restaurant industry," Hoover said. "It's a tough time."•
Please enable JavaScript to view this content.