A new wave of tourism activity is on the horizon for Indianapolis, with Visit Indy having inked several major convention deals since the start of this year.

After officials last year announced plans to expand the Indiana Convention Center, adding ballroom and meeting space, mainstays like FDIC International, National FFA and Gen Con, signed extensions that locked them into Indianapolis for several more years.
Visit Indy also reached agreements with a host of groups that will be newcomers to the city. They include Experimental Biology, the American Academy of Physician Assistants and the International Dairy-Deli-Bakers Association, all of which will host conventions here within three years.
But other organizations that have expressed interest in booking events in Indianapolis want more details about that convention center expansion and the construction of adjacent hotels at Pan Am Plaza before they're willing to commit.
That's left Visit Indy, which isn't involved in the Pan Am negotiations, in "somewhat of a holding pattern until we have the exact details finalized and presented to us," said Visit Indy Vice President Chris Gahl.
"It's the timeline that [we are] most anxious to understand," Gahl said. "We want to begin filling in the holes" in the convention calendar.
That's important to ensure Visit Indy maintains what has been a strong run of convention business.
In 2018, more than 695 conventions took place in Indianapolis—including 276 at the convention center—bringing in nearly 1.2 million people.
The group booked nearly 897,000 future room nights (meaning hotel rooms for conventions, trade shows, meetings and events in future years), a key indicator of convention health for cities. It was the second-best year on record and fifth straight year of more than 870,000 hotel room nights booked in advance.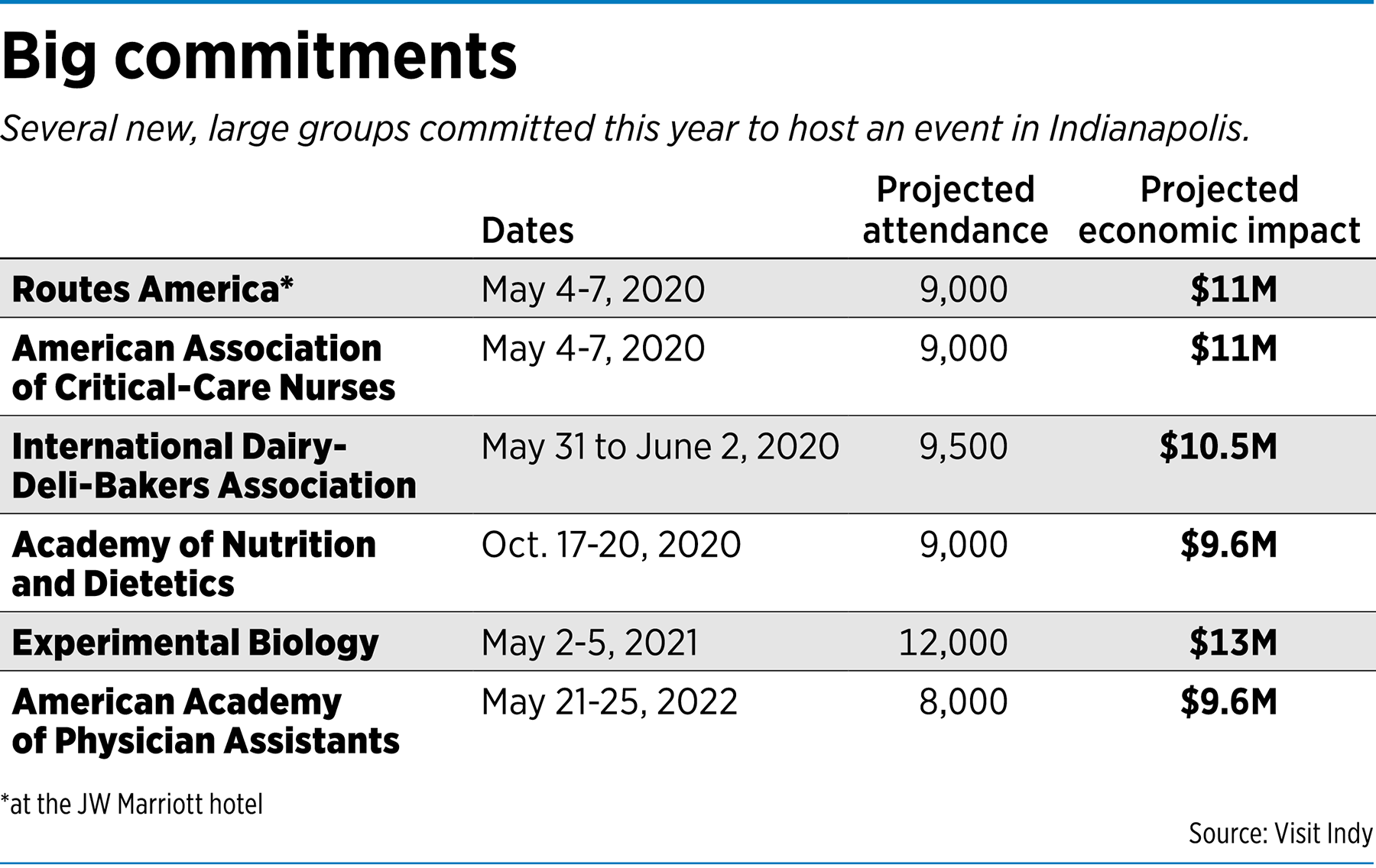 And officials say they are on track to meet or to beat that total this year.
About 28.8 million people visited the city in 2018.
The figures are significantly higher than they were in 2010, when the city hosted 401 events with about 900,000 attendees and had 18 million total visitors. That year it booked 650,000 future room nights.
'Sense of urgency'
Gahl said the growth over the past decade has been "remarkable," adding the city is poised to continue bringing in new groups and holding on to existing conventions.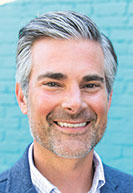 "We are always working with a sense of urgency to keep our annual conventions here in Indianapolis happy and growing," he said. "We feel like we have been very successful doing that over the last 12 to 24 months, time and again proving ourselves and reinventing ourselves to keep existing groups happy here."
As an example: The NFL Scouting Combine, which for several years has been exploring a move, signed a one-year extension in May, keeping it here through at least 2021. The prior deal was to expire in 2020.
Keeping the Combine in Indianapolis is important, Gahl said, not only because of the event's history in the city—it's been here since it began in 1987—but because it demonstrates Indianapolis still has state-of-the-art facilities, even as such cities as Los Angeles and Las Vegas enter the fray with shiny new stadiums.

But for some major conventions looking at Indianapolis, the current facilities aren't quite enough.
Gahl said at least five groups have indicated they want to host events in Indianapolis but have hedged on committing until Pan Am Plaza details are finalized and a mechanism is in place to book the rooms. He declined to identify those holdouts.
A year ago, the Capital Improvement Board—a quasi-government city board that owns the convention center, Lucas Oil Stadium and other public venues—chose Indianapolis-based Kite Realty Group to redevelop the plaza across from the convention center's Georgia Street entrance.
Kite proposed 1,400 additional hotel rooms across two hotels, which would be connected to the 50,000-square-foot ballroom and meeting space addition. The complex would be connected to the convention center by an over-the-street walkway.
In reaction to concerns among owners of existing hotels that bringing so many rooms online at once would create a glut, the city this spring opted for phased construction. The convention center expansion and an 814-room Hilton Signia would come first, followed by a 600-room hotel project.
But a final agreement—one that would include financing information and a project timeline—is still being negotiated by the city and Kite.
The city previously has said it hopes to tie up that deal by the end of the year, although a spokesperson did not respond to a call about the project for this story.
Eliminating uncertainty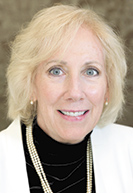 Among the groups holding out on committing to Indianapolis is a Chicago-based medical association that initially planned to make its decision earlier this year, Gahl said. He declined to share additional details on the group.
Debbie Locklear, president of Indianapolis-based Meeting Services Unlimited, said it is hard for meeting planners to make hard-and-fast decisions until they know what definitely will be built.
Around the country, she said, what convention and hospitality officials initially propose and what comes to fruition often are different.
"It would be a challenge for them to make a commitment without knowing [the parameters of] commitments for the expansion or the additional hotel space," she said. "They have to take into consideration what they see happening in the industry, and it doesn't always come out the way you think it's going to."
Andy Mallon, executive director of the CIB, said he is not worried that some conventions are holding off on committing to the city.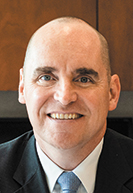 "I think these are shows and events that are going to book if they want to book here," he said. "I'm not anxious about this situation at all, because these deals tend to … get worked out when they get worked out."
Beyond the addition of hotel rooms and meeting space, the CIB hopes to boost the Indiana Convention Center's competitiveness by investing up to $5 million over several years to upgrade Wi-Fi and carpeting and making other renovations.
The improvements are welcome news for both the CIB and Visit Indy, which for years have sought to find ways to increase use of the facilities at their disposal, both through upgrades and expansion opportunities.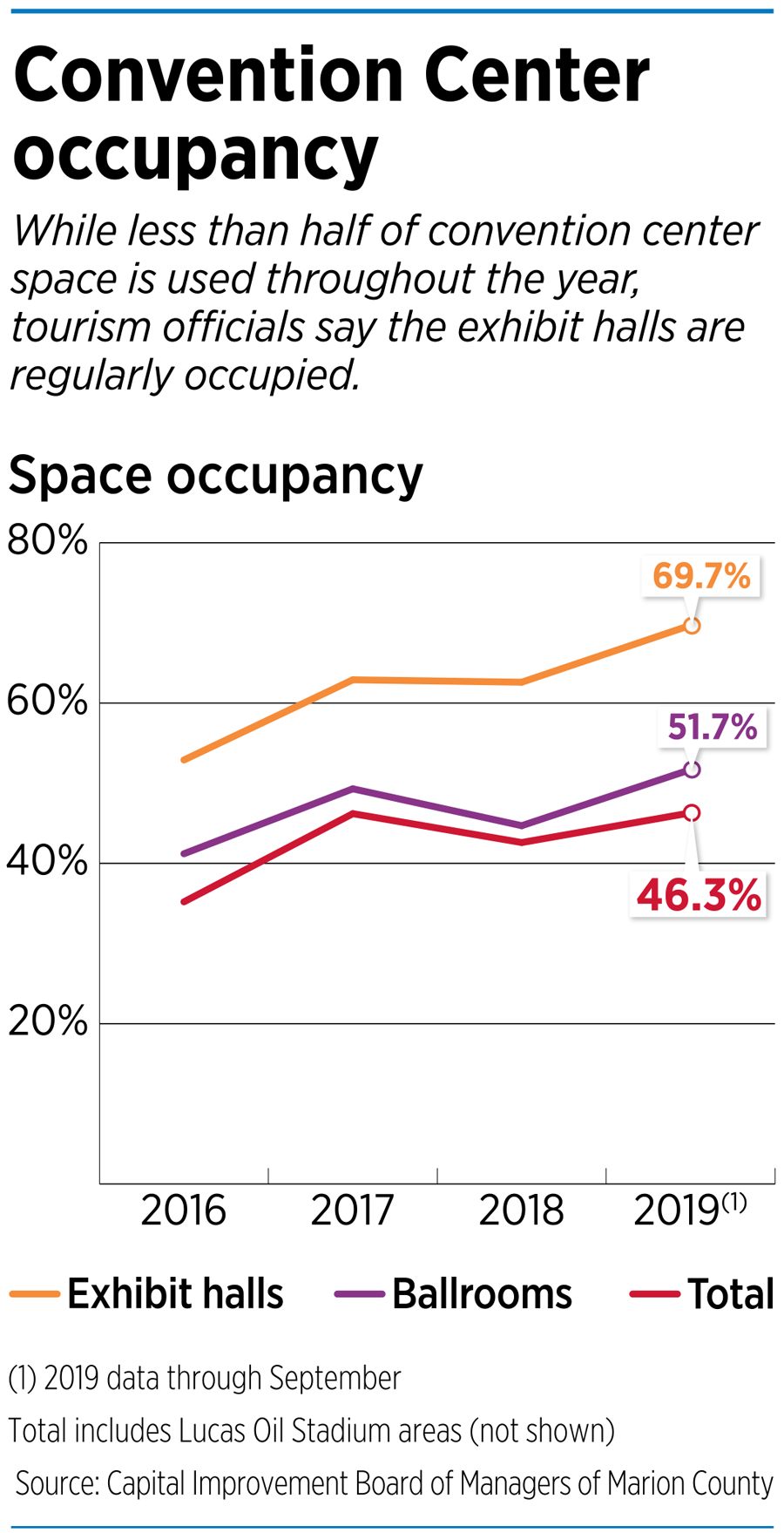 The last convention center expansion came in 2011, ahead of the 2012 Super Bowl. The $275 million addition helped bring 577 events to Indianapolis by 2014, which were attended by nearly 1.3 million people.
Gahl said Visit Indy in the months ahead plans to roll out a new marketing campaign highlighting the changes coming to the convention center. The effort is aimed at drawing interest from an estimated 1,000 events that have overlooked Indianapolis in the past because of size concerns.
He said Visit Indy is in the midst of a "strategic deep dive examining all of these groups."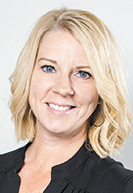 Shannon Gardner, president of the Indianapolis event-planning firm Accent Indy, said the additional meeting space and hotel rooms should draw extensive interest from groups around the country.
"Connectability has always been our strength," she said in emailed comments to IBJ, referring to the 12 hotels with 4,700 hotel rooms linked to the convention center.
But the city hasn't had enough space—particularly enough ballroom space—to welcome the largest conventions.
"The current size and number of large ballrooms can take us out of the running for some groups," she said.
Gardner said the Pan Am addition "would be a tremendous asset" for the convention center campus and attract large corporate groups that otherwise haven't paid much attention to Indianapolis.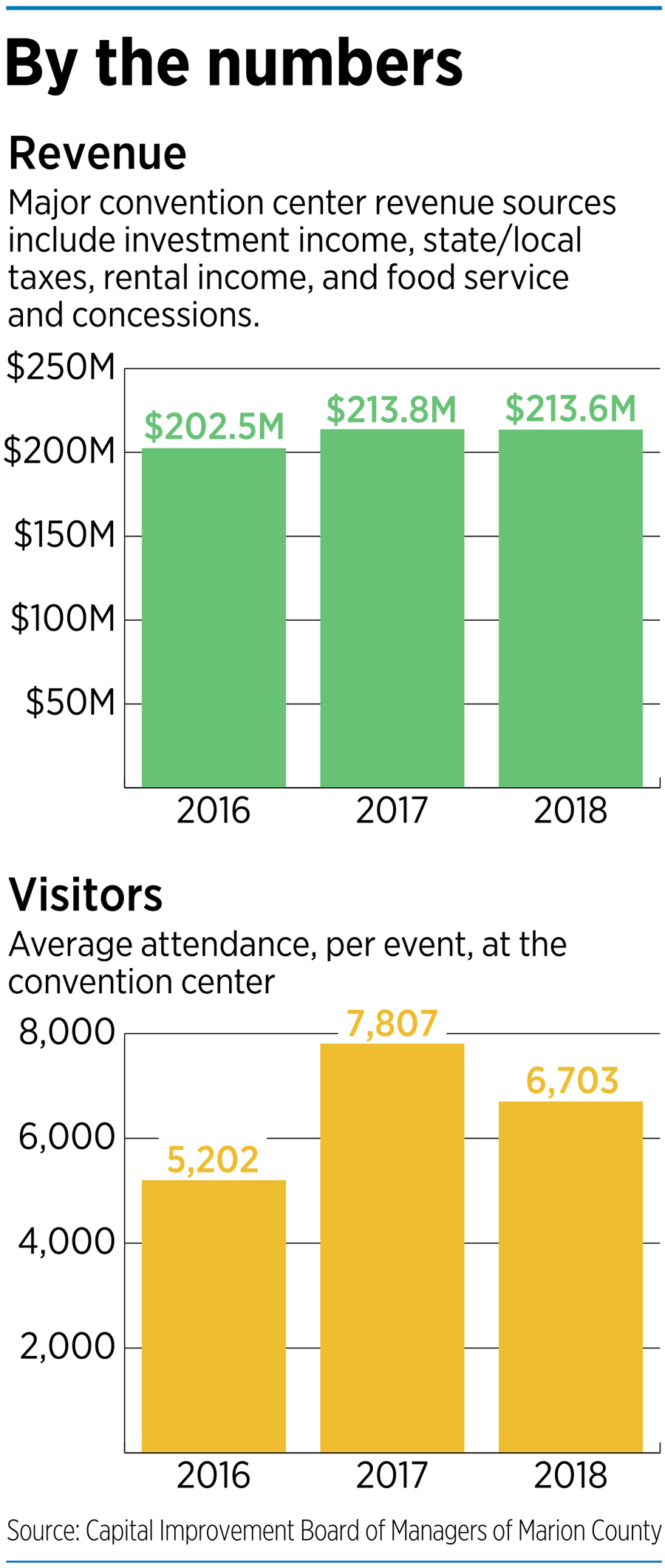 Mallon said that once the convention center completes its expansion it will be positioned to pursue some professional organizations that previously were out of reach.
"I see us moving and pivoting … to focus on professional, annual conventions and trying to bring some of those big medical conventions," he said. "That's not an industry that we've typically done shows with."
In addition to attracting new groups and retaining business, the expansion will allow the convention center to host two major events at one time, Gahl said.
It already stacks events—about 68 per year—but is limited in the size of conventions it can host concurrently.
"The future is all about embracing the convention center expansion space and new hotel growth, by layering groups to host two citywide events simultaneously," Gahl said.
The additional space at Pan Am Plaza will allow the convention center to essentially split into northern and southern halves, each with adjacent large hotels.
The northern area would include the convention center meeting and exhibition spaces closest to Maryland Street, which has walkways to the JW Marriott and Westin hotels. The southern would encompass the halls nearest South Street, plus Lucas Oil Stadium and the Pan Am addition. The hotels anchoring the southern portion would be the Signia and the other Hilton planned for Pan Am Plaza.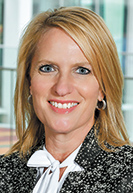 Debbie Hennessey, director of the convention center, said splitting the facility would allow it to get more use without making maintenance and service becoming an insurmountable challenge.
"There are multiple ways you could use the new space," she said. "But in any case, it allows the conventions we currently have to grow, and also allows us to carry on multiple events at the same time."
Through September, the convention center—including Lucas Oil Stadium—has had a 2019 occupancy rate of about 41%, with exhibit halls at 69% and ballrooms at 51%.
For the exhibit halls, that's "a little hot," Mallon said, adding the ideal occupancy is around 65%.
"You have to have time to make improvements," he said. "If that figure gets much higher, we don't have the ability to clean up after ourselves and make those needed changes."•
Please enable JavaScript to view this content.