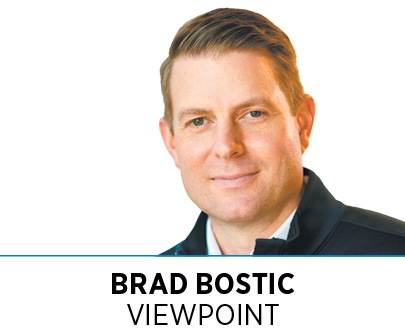 Today, health care providers often feel like they spend more time with computers and data entry than providing patient care. The scarcity of time physicians have to spend with patients, coupled with significant cost increases, has created a serious dilemma for the future of health care. To move the system forward, we have to better use modern health technologies to empower caregivers with a more effective way to deliver care and manage patient conditions more precisely and effectively.
In the U.S. health care system, it is not uncommon for patients to seek care from multiple physicians for complex chronic disease and, in turn, be prescribed several medications to help manage their ailments. Adding another layer of complexity is that lab and diagnostic tests are often completed in separate facilities and results are stored in disconnected databases.
Without the complete picture of a patient's medical history and understanding the nuances of his or her background, it's difficult to predict how new medications might interact with existing prescriptions, what dose would be most effective, and who might experience negative side effects.
To enable physicians to quickly, efficiently and accurately select the most appropriate course of action for their patients, health care leaders need to more widely embrace precision health care. Tailoring medical treatment based on comprehensive diagnostic test results, medication therapy management reviews and the genetic traits of each patient is critical to improve the quality of care and eliminate tragic and expensive outcomes.
Medication problems are estimated to cost more than $40 billion for post-complication care for patients. Mothers, fathers, friends, grandparents and significant others die every year from taking medications as prescribed, due to an ineffective and imprecise approach. This trial-and-error, one-size-fits-all method of prescribing medications must change, to save lives and lower the overall cost of care in this country.
A successful transition to high-value care ensures the medications patients receive are best suited to help them, providing doctors with peace of mind that the medicine they have prescribed will work safely and effectively based on the patient's genetic makeup.
Some sectors of the health care industry, including oncology and cardiology, have adapted elements of precision medicine successfully to tailor medication therapy for patients holistically. But scaling precision medicine for broader use will require partnerships between technology companies, insurance providers and health care systems.
The challenge that remains is that health care leaders must commit to transitioning away from a fee-for-service model to a model that prioritizes high-value care through the use of analytics and precision prescribing based on an interlinked patient profile. It requires strong leadership by the health care system and health plan executives to shift away from volume-based models to focus on value.
Health care system leaders must embrace models that reward them for keeping people healthy. Simply stated, we need to transition from "sick care" to "health care."•
__________
Bostic is chairman and CEO of bioinformatics firm Hc1.
Please enable JavaScript to view this content.