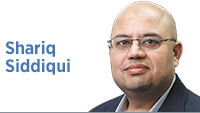 I have had the privilege to teach fundraising, philanthropy, not-for-profit management and leadership for over 10 years. As we have sought to build this field we have developed data-driven techniques that result in economic efficiency and legitimize our work in the eyes of those who come from the world of business or public administration. But such techniques may have the unintended consequences of excluding diverse voices from our not-for-profit organizations.
In fundraising, for example, we use the 8 -20 rule (and more recently the 90-10 rule) to raise funds. That means 10-20% of your donors should result in 80-90% of funds raised. In essence, this method suggests that not-for-profit leaders and managers should develop meaningful relationships with a small group of donors and the organization to sustain and increase their giving.
That is why we call this work development rather than fundraising. Fundraising is an outcome of the development of a relationship between donor and organization. But the fundraising rules suggest we should limit who we develop relationships with in order to meet our fundraising goals.
As someone who has embraced these data driven fundraising models as the cornerstone of my career for nearly 25 years, I know that these techniques work. At The Fund Raising School at the Lilly Family School of Philanthropy at Indiana University, the training we provide works very well in achieving economic success through efficient data-driven strategy. But I worry that these techniques also exclude under-represented voices from our nonprofit organizations.
Developing meaningful relationships with donors means that we find ways to connect the donor to the organization's mission. In many cases, this includes asking for donors' perspectives on the work and mission of the organization. It is natural that these voices play an important role in the work we do in achieving our mission. This isn't a sinister quid pro quo or providing donors undue influence on our work. It is the natural result of having a positive relationship with people we trust and believe in what we do.
This creates meaningful and important opportunities for those who believe in our mission. But as The Fund Raising School's faculty member, Gasby Brown, has written, most fundraisers think of a donor as a white male. It is no surprise that her research suggested that black American donors she spoke to had never been approached to fund certain causes.
Data-driven fundraising may also account for results of research on Muslim American philanthropy funded by the Lake Institute on Faith and Giving. The Institute for Social Policy and Understanding's American Muslim Poll suggests that African Americans as well as Muslim American women were more likely to give to causes outside of Muslim American organization. When focusing on those who already give to you or who you perceive to give to your organization, you may exclude specific and important groups.
Not-for-profit managers and leaders must find ways to reach out to more diverse constituencies as they seek to guide their organizations' missions. If we focus only on the 10-20% of donors that give our organization 80-90% of funds we may be more efficient but are missing key voices that could enhance our organization mission. We are also losing the opportunity to diversify our donor base.
Engaging diverse voices with our organizational mission will make our not-for-profits more pluralistic and inclusive. That's not just the right thing to do, but research suggests that it makes our organization better at achieving their missions.
Raising less money by not sacrificing diversity, equity and inclusion may do more to make our world a better place than raising more money using only data-driven methods.•
__________
Siddiqui is an attorney, has a doctorate from the Lilly Family School of Philanthropy at IU and leads the Association for Research on Nonprofit Organizations and Voluntary Action. Send comments to ibjedit@ibj.com.

Click here for more Forefront columns.
Please enable JavaScript to view this content.