A seed is an appropriate metaphor for Beck's Hybrids, while its competitors in the fast-consolidating farm-seed industry might be compared to the towering plant in Jack and the Beanstalk.
That's not to say 82-year-old Beck's, which sits on a 200-acre—and growing—compound on the Hamilton and Tipton county line is young or tiny. But its size pales in comparison to counterparts Bayer-owned DeKalb, Corteva Agriscience-owned Pioneer and BASF Corp.-owned Channel Seed.
Still, Beck's is making an impact that agricultural experts say belies its relative size.
"Beck's is definitely a bit of a David taking on the Goliaths of the seed industry," said Michael Gunderson, Purdue University professor of agriculture economics. "But they have a nice niche, and there [is] no shortage of Midwest farmers that are fiercely loyal to the brand."
Among them is the Auburn farm run by Beth Bechdol's family for seven generations.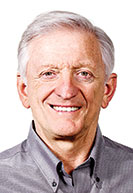 "In a lot of ways, Beck's is a standout enterprise in this industry," said Bechdol, president and CEO of AgriNovus Indiana, an initiative of the Central Indiana Corporate Partnership aimed at supporting the state's growing ag-biosciences sector.
"The fact that, with all this consolidation, it's one of the largest seed companies in the nation and is still family-owned and independent is notable," she said.
In fact, its fiercely loyal customer base has made Beck's the third-largest supplier of corn seed and the fourth-largest supplier of soybean seed in the United States. It has 4% of the U.S. market for corn seed and 5.5% for soybeans, according to an independent market research firm.
In its 11-state Midwestern sales area, Beck's has 6.3% of the corn-seed market and 8.9% of the soybean market.
Its biggest competitors each have 20% to 30% of U.S. market share.
Consolidation gained steam in the 1970s due to European and U.S. measures that strengthened intellectual property rights for seeds. That encouraged firms to put more money into researching and developing seeds that are disease-resistant, produce high yields and can perform in a variety of soil and weather conditions. The substantial expense of R&D motivated mergers.
In the last two decades, a handful of conglomerates—including Bayer, BASF, Corteva and Chem-China—have rolled up more than 100 small and midsize seed producers.
Accelerating consolidation even further has been the increasing layers of regulations from the U.S. Department of Agriculture and U.S. Food and Drug Administration, which can strain the resources of small and midsize companies.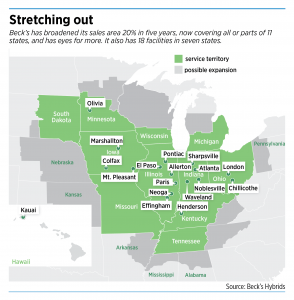 Even some of the industry's biggest names have become casualties. In 2016, Germany-based Bayer announced the acquisition of 117-year-old Monsanto for $63 billion, and subsequently retired its name. Monsanto's big seller was Roundup herbicide, but it also had a sizable seed business.
Bayer sold a number of seed divisions to BASF to pave the way for its acquisition of St. Louis-based Monsanto, fortifying BASF's market share while doing little to diminish Bayer's position as one of the seed industry's top dogs.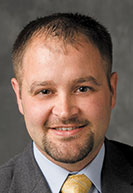 A recent Michigan State University report found that 2018 alone saw 56 acquisitions and joint ventures involving top seed companies.
Indiana has a long history in seed production—and remains a key part of the industry. In addition to Beck's, the former Indianapolis-based Dow AgroSciences now operates as part of Delaware-based Corteva, while Westfield-based AgReliant Genetics remains a significant player in the seed industry.
All the consolidations have made Beck's the country's largest family-owned retail seed company, based on market share. And industry sources said competitors are keenly interested in acquiring Beck's.
But Scott Beck, whose grandfather and great-grandfather founded Beck's in 1937 and who became the company's 12th employee when he signed on in 1987, said the company has no interest in selling.
Instead, it is planning for growth, with a blueprint that includes passing the company to a fifth generation, said Beck, the 54-year-old company president.
Taking root
In 1901, Lawrence Beck and his wife, Anna, settled on an 80-acre farm a couple of miles southwest of Atlanta in Hamilton County, where they raised a family along with corn, hogs, chicken and cattle.
As a young adult, son Francis helped on the farm while holding down a day job. The Becks planted hybrid samples from Purdue in 1937, hoping the innovation would increase corn yields that had been stagnant more than 70 years.
They had been growing seed corn for their own use, saving some of the best ears to sell to friends and neighbors. Corn production increased with the promise of new varieties delivered.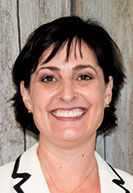 And Beck's Superior Hybrids took root.
Farmers worldwide have for centuries cross-bred plants to create new varieties with desired characteristics. Researchers have more recently joined the game, but even hybrid seeds developed in a laboratory are nothing more than mixed breeds. They're not genetically modified, which involves artificially altering genetic coding.
Francis oversaw Beck's operations following his father's death in late 1938. His son, Sonny, joined the family business in 1964 after earning a bachelor's in agronomy and a master's in agricultural economics at Purdue.
"The first 30 years, we had steady growth pretty much by happenstance," said Sonny Beck, who, a month from his 79th birthday, is still the firm's CEO. "We just tried to do the best job we could for customers."
Sonny remembers being an ambitious young man, eager to hit the road in pursuit of new sales. When he told his father of his plans, Francis redirected him with a question: Did his existing clients have everything they needed?
When Sonny could say yes, he could start prospecting.
Beck's continues to operate on the same land in rural Atlanta where it was founded. The old family homes still stand on the now-sprawling campus, and the headquarters—which includes a museum tracing the company's roots—has the homespun feel of a bygone era.
A school bus even stops by each morning and afternoon, picking up and dropping off a dozen or so children who belong to some of the 350 people who work there.
'Era of opportunity'
But Beck's is no Fisher-Price barnyard. Its 660 employees—up from 25 three decades ago—work out of 18 facilities. And, industry sources said, Beck's is fueled by the latest ag-bioscience technology as it continues to be a key contributor to increasing per-acre yields for Midwestern farmers.
Much of Beck's seed is raised on the company's several thousand acres of fields in Hamilton, Tipton and Clinton counties. Much of the testing takes place on a 100-acre plot next to the Atlanta compound and at 10 4,000-square-feet greenhouses there.
While Beck's declines to disclose revenue figures, officials said the company has had double-digit per-unit annual growth for years.
It has been a major player in Indiana, Illinois, Ohio and Kentucky for decades.
In 2014, Beck's expanded into parts of Iowa, Tennessee and Missouri, and in 2017, into parts of South Dakota, Minnesota and Wisconsin. In the last five years, company officials said, Beck's footprint has grown more than 20%.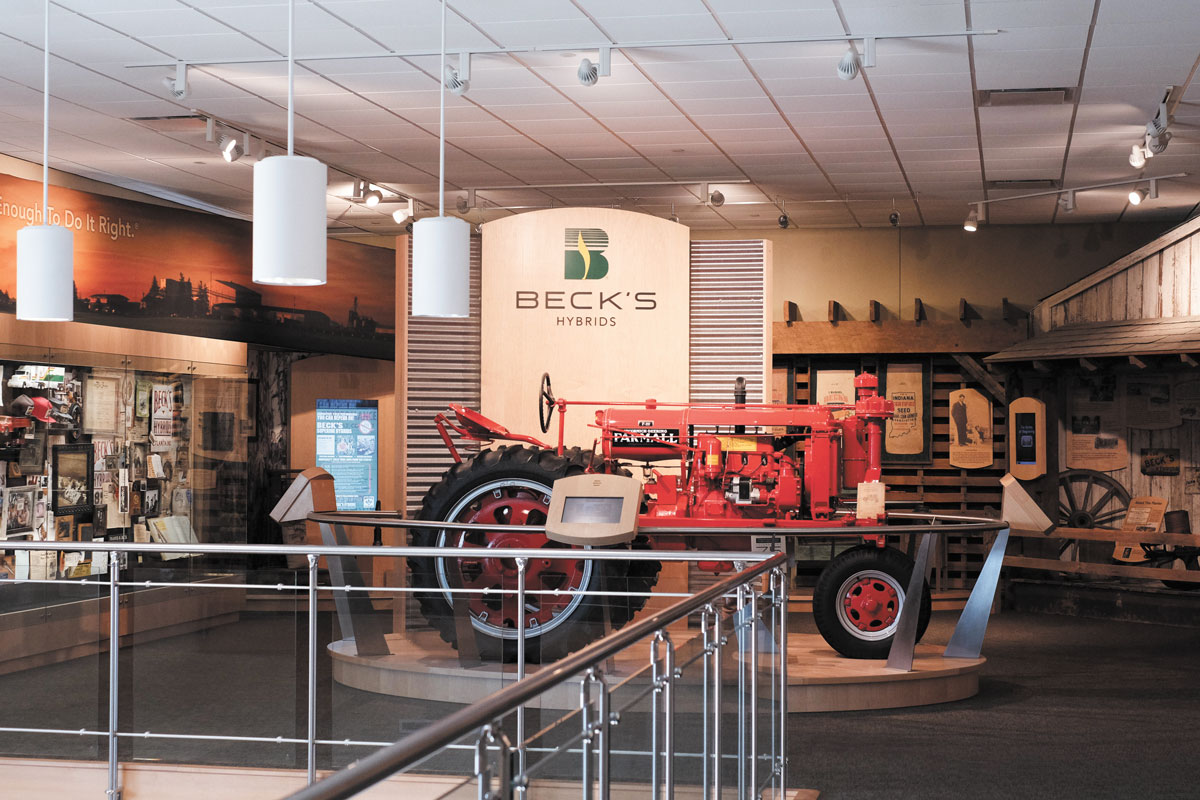 Beck's announced in May that it plans to spend $62 million to expand its Hamilton County operations and add 56 workers by the end of 2022. The company said the expansion will double its processing capacity of high-yield corn seeds and soybeans from 3 million to 6 million units per year by 2028.
The company is also eyeing expansion in Michigan, Wisconsin, Kentucky, Minnesota, South Dakota and Tennessee as well as moving into six states where it currently has no presence.
Scott Beck—who has an undergraduate degree in agronomy and a master's in agricultural economics from Purdue, like his father, plus an MBA from Indiana University's Kelley School of Business—has few fears about his firm's relatively small stature or the consolidations consuming his industry.
"We're in an era of opportunity," Beck says in an even voice as he leans forward in his chair in a modern-but-modest conference room at the company's two-story headquarters.
He takes a moment to consider the company's position, before adding: "In the midst of the mergers and acquisitions that are taking place, farmers like doing business with companies that give them stability. They like doing business with people they know."
Farmers are known for extreme loyalty, said Purdue's Gunderson.
"On the farm, you see some farmers who only wear green because they're loyal to [tractor and implement maker] John Deere and others who are so loyal to Case, they'll only don red," Gunderson said. "That's the way it is. And the seed decision is where we see the most loyalty due to the complexity of the decision. Getting farmers to shift from one seed to the next is a monumental challenge."
Beck, though, said the mergers and acquisitions mean "lots of farmers are facing doing business with a new seed company. They're more open to a company like ours, which hasn't been bought or sold in 83 years."
Customer relations

But pushing out its sales footprint could create a problem for a company that has made a name for itself through personal, hands-on service.
"Part of their ingredients in their recipe for success is to stress they're a local player," Gunderson said. "Sonny Beck is well-known for doing whatever it takes to help producers be successful. … It will be a challenge for Sonny and Scott to emphasize farmer first in an expanded footprint."
AgriNovus' Bechdol said it shouldn't be forgotten that Beck's was started "for farmers by farmers."
"Their family background is as farmers," she said. "Their roots are directly connected to their customers. They have a shared history, and Beck's over the years has maintained very deep and intentional relationships with their farmer customers."
One of its customer-relationship tools is "Becknology Days," where more than 10,000 farmers tour Beck's Practical Farm Research plots, place orders and hear from Beck's officials over three days in late August. The annual event is one of the country's largest agricultural field shows.
Beck's also isn't shy about using one of its three planes—two nine-seaters and a 17-seater—to bring in farmers throughout the year to tour the facility and talk to company officials. Beck's, too, has made a push to increase its network of farmer dealers. Who better to endorse and sell the product than farmers themselves? Scott Beck said.
Another marketing strategy is lots of gifts to farmers. In some circles, Gunderson said, Beck's has been criticized for giving too lavishly to customers. The company has been known to even give or lend vehicles and farm equipment.
"Beck's is well-known for their gift catalog, and some in the industry may think Beck's relies too much on giving gifts to gain business," Gunderson said.
The gift-giving, Scott Beck said, is as much about offering farmers a "benefit outside the bag" as it is about earning sales. He noted Beck's 100% seed-replacement guarantee as part of that emphasis. If farmers don't get a good crop from planting Beck's seeds, they get replacement seed—that same year—for free.
"It's been that way from the beginning," he said.
Tom Hooper, Beck's director of business, said he was taken by the company's generosity toward and commitment to farmers when he joined Beck's nearly three decades ago. He recalled in the early 1990s a farmer coming back multiple times in the same year for seed replacement. When Hooper took his concerns to Beck's executives, he was told: "Give it to them. They wouldn't drive all the way down here if they didn't need it. Just trust them."
As far as the gifts, whether it's the use of a Beck's plane, a pickup truck and trailer or a large horsepower tractor, "Those are things a farmer truly needs and is something we can help provide for them. It's part of our aim to focus our resources on our customers," Beck said.
Fifth generation
Beck's has been "actively working on a succession plan from a financial and leadership standpoint for a number of years," he said. "The fifth generation is ready to step up."
But that doesn't mean those youngsters won't have to earn their leadership roles.
Scott Beck has five children and his 51-year-old sister, Kim, who works for the company part time, has three living children. Scott's 47-year-old brother, Tony, who runs a farm and raises seed for the company in east-central Illinois, has five children. Sonny Beck's 13 grandchildren range in age from 5 to 24.
Scott's eldest son, Cory, a Purdue graduate, is the only member of the next generation currently working full time at Beck's.
The Becks encourage—bordering on mandate—the children to work outside of Beck's before joining the family business. The goal is to gain leadership skills, see how another business operates and make sure they want to spend a lifetime in the seed industry.
"We tell them nothing is going to be handed to them," Scott Beck said. "They have to earn it. That's the only way we're going to make sure this company survives another 83 years—or hopefully more."•
Please enable JavaScript to view this content.