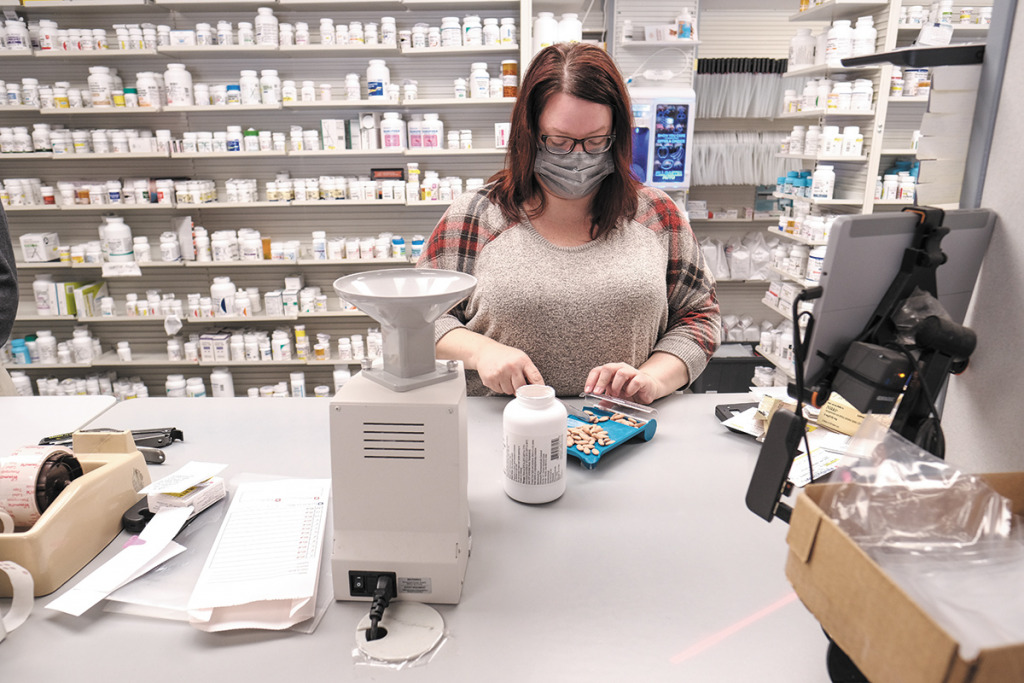 It happened just last month at Topeka Pharmacy, a small drugstore about an hour north of Fort Wayne. A longtime customer needed a prescription filled for a 90-day supply of Lupron, an expensive hormone drug, for a daughter suffering from numerous medical conditions.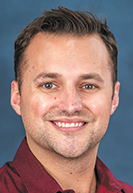 The pharmacy's owner, Trevor Thain, normally gets the drug from a longtime distributor, but that supplier was out of the medicine. So Thain began looking elsewhere. Two other distributors had higher prices on the drug, but Thain would have had to eat the difference, about $500.
Why? Because a powerful but little-understood middleman, known as a pharmacy benefits manager, had negotiated terms on the price of drugs between his pharmacy and the drugmaker, giving Thain access to lots of customers and their insurance plans, but little flexibility in how to fill orders and how much he could get reimbursed.
"It's just one of the tough choices that pharmacists have to make," Thain said. "I love this little girl who needs the medicine. Do I give it to her and feel good about it and take the $500 hit? I can do that a couple of times but not very often before I might have to cut hours for my staff."
Now, three bills advancing through the Indiana General Assembly would provide tighter regulation of pharmacy benefits managers (or PBMs), holding them accountable and giving more protection to consumers and pharmacists.
Across the nation, states are taking a closer look at PBMs, which control $402 billion worth of purchases a year for prescription drugs ranging from mild treatments for asthma to powerful pain relievers for cancer patients.
In recent years, PBMs have come under growing criticism for their secrecy, especially over how they negotiate discounts and rebates between drugmakers and pharmacies on behalf of insurance plans.
Little oversight
PBMs are notoriously protective of their contracts, making it difficult for consumers, employers and insurance managers to see if they're getting a good deal. Often, PBMs refuse to discuss the amount of rebates, and who gets the money.
Under a typical arrangement, PBMs negotiate prices and rebates with drugmakers. Then they contract with pharmacies to pay them a certain amount for filling prescriptions for each drug under health insurance plans they manage.
Any pharmacy that wants to fill prescriptions for customers with private insurance, Medicare or Medicaid has to work with a PBM. They count on the payments from PBMs for their livelihood, along with the modest income they get from customers in the form of co-pays and other out-of-pocket fees.
But many pharmacists say those PBM payments have gotten smaller and smaller over the years, while the PBMs pocket much of the rebates they negotiate and raise annual fees on pharmacies.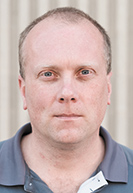 Peter Zaleski, a pharmacist and co-owner of Phillips Drugs, a three-store, independent pharmacy in Richmond, said he had to pay PBMs fees of $300,000 in the last six months of 2020. That's a significant expense for a small company with about 50 employees that rings up about $15 million in annual revenue.
"PBMs are driving margins down to the point where it's unsustainable, especially for independent pharmacies," he said.
Indeed, Indiana lost more than three dozen independent pharmacies from 2011 to 2019, according to the National Community Pharmacists Association.
For several years, the federal government has talked about tightening regulation of PBMs, but has taken fairly small steps.
In 2018, President Trump took aim at PBMs, claiming they inflated drug prices, and promised to crack down.
"We are very much eliminating the middlemen," Trump said. "The middlemen became very, very rich. … They won't be so rich anymore."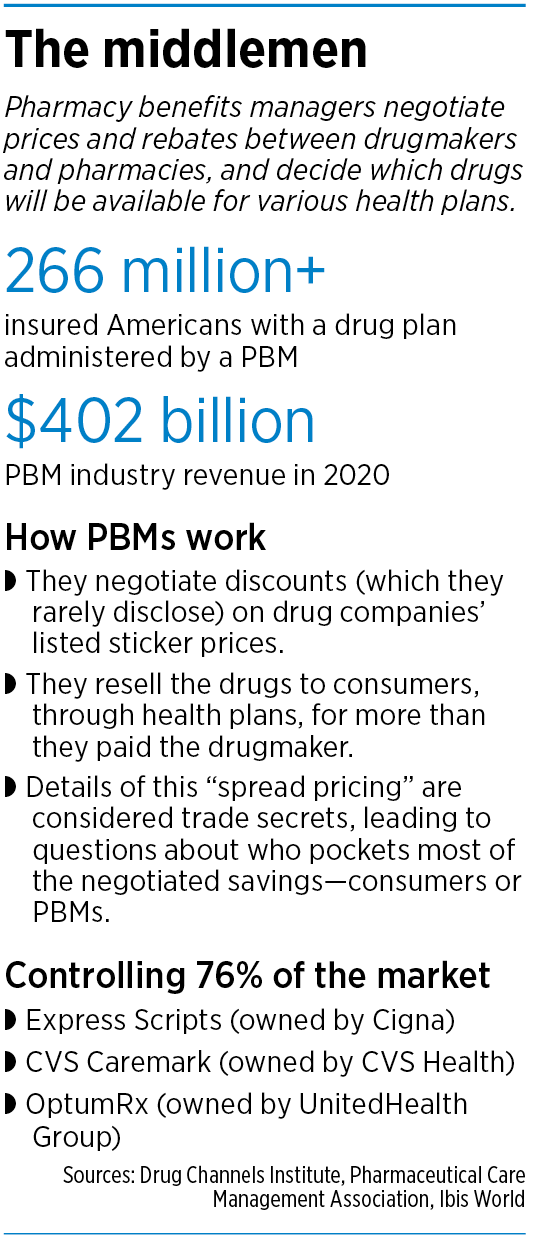 A year later, he signed several bills, including one that struck down the long-standing practice of gagging pharmacists from telling customers if their prescription would cost less if they paid for it out-of-pocket rather than using their insurance plan.
PBMs, for their part, say they save consumers billions of dollars a year on prescription drugs through tough negotiations on behalf of health plans, while drugmakers are raising prices every year.
"PBMs are the only member of the prescription drug supply and payment chain working to lower drug costs for patients," Greg Lopes, a spokesman for the industry lobby, the Pharmaceutical Care Management Association, said in an email to IBJ.
The group said PBMs administer prescription drug plans for more than 266 million Americans who have health insurance through commercial health plans, self-insured employer plans, union plans, Medicare Part D plans, government employee plans, managed Medicaid plans and several others. PBMs will save health plan sponsors and consumers more than $1 trillion on prescriptions over 10 years, the group said.
Increasing regulations
For several years, Indiana has taken a series of small steps to regulate PBMs, an industry that had long escaped routine oversight. In many states, PBMs are unregulated, even as insurance companies, pharmacists, doctors and other health professionals are overseen by state boards and commissions.
In 2018, Indiana passed a bill that would allow doctors and pharmacists to offer cheaper options for prescription drugs if patients paid with cash instead of using their insurance plan. The law also eliminated prescription reimbursement clawbacks by PBMs that had forced many independent pharmacies to close their doors.
Last year, the Legislature passed a bill that required PBMs to register for the first time with the Indiana Department of Insurance, which set up rules on licensure, reporting and business conduct.
Now, three bills being considered by lawmakers would further increase oversight.
Senate Bill 143 would allow pharmacies to take a complaint about a drug's high price to the state insurance commissioner if they and their PBM can't resolve the dispute.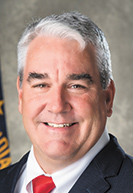 The bill's author, Sen. Andy Zay, R-Huntington, said it could help alleviate some cases where more expensive drugs are being forced on pharmacies, while the PBMs are getting rebates and discounted prices from the drugmakers to include the pricey drugs on their formularies, or the list of approved drugs maintained by each drug plan.
To maintain their customers, pharmacies say, they often eat the costs of the more expensive drugs.
"It's been particularly onerous on our independent pharmacies throughout the state, as you might imagine, for them to take a $50, $100 or $200 hit on a drug in a small pharmacy," Zay said. "And so this bill affords them an appellate process … [to] try and create a more level playing field."
Thain, the pharmacist in northeastern Indiana whose customer needed Lupron, said he would have absorbed a loss of several hundred dollars by buying an even more expensive supply from another distributor. Instead, he decided to order just a 30-day supply, rather than a 90-day supply, for a hit of about $100, and hope his regular distributor could restock soon to avoid the problem next time.
He said that, if SB 143 becomes law, he could appeal the high prices being forced on him. Too often, his contracts with PBMs are based on the average wholesale price of a drug, rather than on what the average ingredients cost, he said.
"There's no way to do that at this point," Thain said. "And they don't tend to help. They just go, 'Sorry, you'll have to take the loss.'"
'Just so complex'
In December, the U.S. Supreme Court ruled unanimously that a federal law, the Employee Retirement Income Security Act of 1974, does not prevent states from regulating PBMs.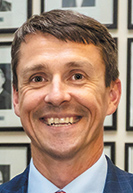 Since then, numerous states have started drafting or passed bills tightening oversight of the industry. Yet, PBMs work largely behind the scenes and guard their contracts so regulators, lawmakers and the public often can't tell how the money flows back and forth.
"It's just so complex. I don't think anybody really quite knows how to tackle it," said Greg Baker, a senior pharmacy adviser at Blue and Co., an Indianapolis-based accounting and consulting firm.
Yet some experts say Indiana's latest efforts, especially SB 143, could help. The bill passed two Senate committees with bipartisan support and passed the Senate by a vote of 45-3. It now goes to the House for consideration.
Veronica Vernon, assistant professor of pharmacy practice at Butler University and legislative co-chair for the Indiana Pharmacists Association, said the bill could bring pharmacies long-overdue relief.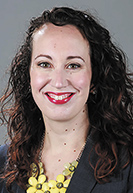 She said PBMs often determine the price they will pay a pharmacy to fill a prescription through something called a "maximum allowable cost list," regardless of how much a pharmacy spends to actually buy the drugs.
"They're causing the pharmacies to lose a significant amount of money with filling these prescriptions, unfortunately," she said.
Many times, when a pharmacy appeals the price, the PBMs refuse to budge. Under SB 143, PBMs would be required to tell pharmacies where they could have bought the medication at a lower price. If the pharmacy doesn't agree, it can seek mediation through the insurance commissioner.
Related legislation
Two other current bills could also help pharmacies:
◗ House Bill 1393 would prohibit PBMs from reducing payments to hospitals and clinics that serve needy patients that couldn't otherwise afford their medicines, typically for 20% to 50% lower than list price, under a government program known as 340B. Those hospitals and clinics have argued that, if PBMs are able to reduce payments to them, that defeats the purpose of the 340B discount program. The bill passed the House 94-0 and is headed to the Senate.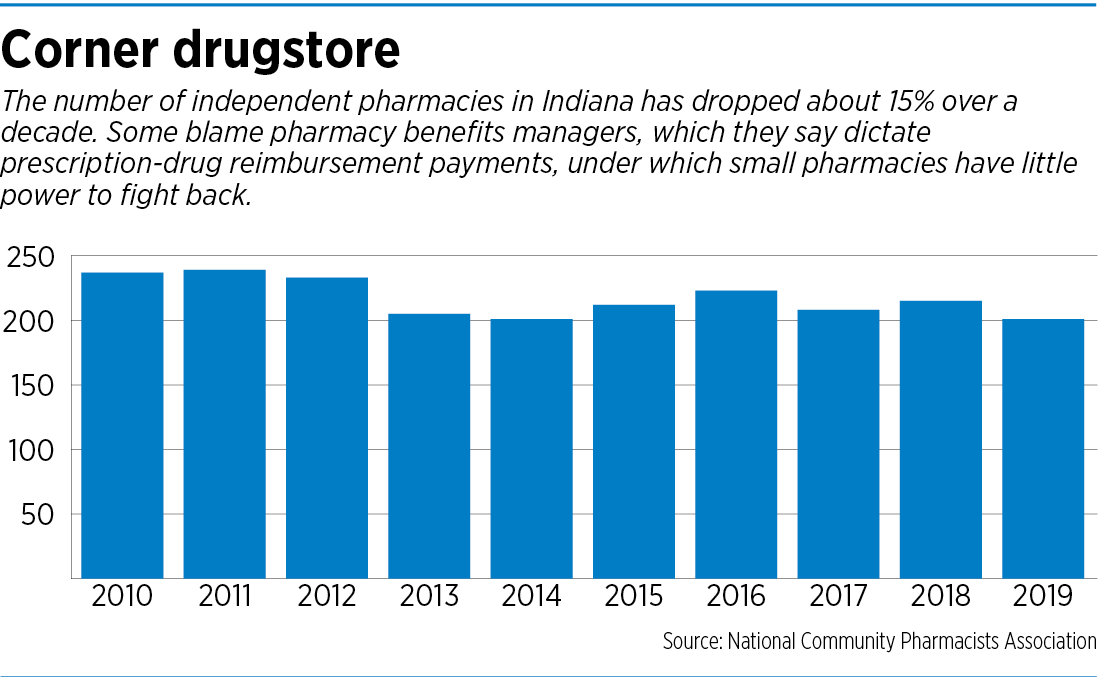 ◗ Senate Bill 131 would require PBMs that don't pass at least 85% of the rebates they get from drugmakers on to customers to issue a report explaining why. The point of the bill is to increase transparency on PBMs' dealings. The bill passed the Senate 32-17 and is headed to the House.
A related bill, Senate Bill 62, which would have required PBMs to pass along 85% of rebates they negotiated with drugmakers on brand-name drugs to consumers at the pharmacy counter, appears to have died before getting a vote before the full Senate. It had passed a Senate committee 10-2 after two hours of testimony that pitted two of the largest companies in Indianapolis on opposite sides of the bill, with Eli Lilly and Co. supporting rebates' going to consumers and Anthem Inc. opposing it, saying it could raise the cost of premiums.
In an email to IBJ, an Anthem spokesman said the company has several concerns with SB 143, including that patients' access to prescription medications might be threatened. It added that it opposes SB 131 because the bill doesn't address the increasing cost of prescription drugs.
Two years ago, Anthem set up its own PBM, called IngenioRx, and dumped its longtime outside PBM contractor Express Scripts, claiming Express owed it billions of dollars. Express said it acted according to the terms of its contract.
Last year, IngenioRx rang up operating revenue of $21.9 billion, a hefty contribution to Anthem's overall revenue of $120.8 billion.
Yet in the PBM world, IngenioRx is a small player. The market is dominated by three huge players: OptumRx (owned by UnitedHealth Group), CVS Caremark (owned by CVS Health) and Express Scripts (owned by Cigna). Together, they account for 76% of the U.S. market.
"I think PBMs are very important in our system," Thain, the pharmacy owner, said. "I'm a little, independent pharmacy. They helped me get contracts with hundreds of insurance companies that otherwise I would have to go door to door to get.
He continued: "We're not asking to get rid of PBMs. We just want to make things transparent and to have a referee we can appeal to when we think they're breaking the rules."•
Please enable JavaScript to view this content.