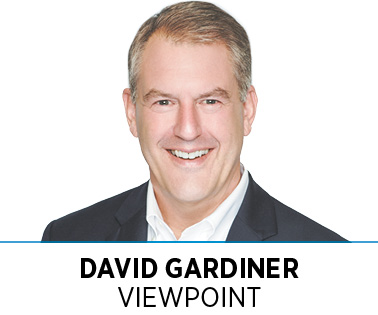 Fifteen major manufacturing companies and industrial associations are urging Indiana's 21st Century Energy Policy Development Task Force to consider policy measures that would increase deployment of efficient energy technologies in the state.
The companies and associations are encouraging policies that allow for combined-heat-and-power, or CHP, and waste-heat-to-power, known as WHP.
The task force should consider this important opportunity to improve the policies necessary to ensure a promising future for Indiana's energy-generation portfolios and the impact energy will have on the state's manufacturing sector, which consumes nearly 46% of the total energy used statewide.
CHP and WHP technologies capture wasted heat and reuse it, thus using fuels more efficiently while cutting consumer energy costs and reducing emissions. Our analysis found that, by 2030, Indiana's industrial-sector customers can save more than $8.8 billion on electricity costs using CHP, WHP and other industrial efficiency measures, thus becoming more competitive in the global markets they serve. Because CHP and WHP generate power onsite, they allow the host to operate even when the grid is down, and they deliver heat—a critical component in manufacturing.
Major Indiana employers in the manufacturing sector and letter signatories ArcelorMittal, Cargill, Caterpillar, Dow Chemical, General Motors, International Paper, PepsiCo, Pratt Industries, SABIC, Siemens and Unilever all either host or wish to build CHP and WHP systems in their Indiana facilities or elsewhere.
However, there are barriers inhibiting the growth of CHP and WHP in Indiana. Most notably, utilities are imposing burdensome standby service charges for these manufacturers and other customers using CHP and WHP systems.
In many cases, excessive standby rates that deviate from cost-of-service principles discourage companies from developing CHP and WHP projects in Indiana. In their letter, major Indiana manufacturers recommended the adoption of simple, transparent and consistent standby rates and included a set of "best practices" for reform. By improving the state regulatory environment, Indiana would be a more attractive place to do business for major customers seeking control over their power costs.
Other Midwestern states and national organizations have taken positive steps to advance CHP and WHP. Michigan, for example, has adopted a CHP Roadmap to accelerate its deployment at manufacturing facilities and elsewhere. The Minnesota Public Utilities Commission ordered all rate-regulated utilities in the state to file updated standby service tariffs and receive approval by the commission.
Additionally, last January, the National Association of Regulatory Utility Commissioners approved a resolution that encourages regulators to consider whether the cost of standby rates discourages further deployment of CHP and WHP.
Indiana's task force should take note of the 15 businesses and industrial associations seeking regulatory changes and consider their recommendations and the actions of other states. This is an exciting opportunity to enact policy reforms that would greatly strengthen the state's energy-resource portfolio with dependable, efficient and cost-effective energy sources, and make the state a more desirable place to do business.•
__________
Gardiner is executive director of the CHP Alliance, a coalition that promotes responsible energy policies.
Please enable JavaScript to view this content.