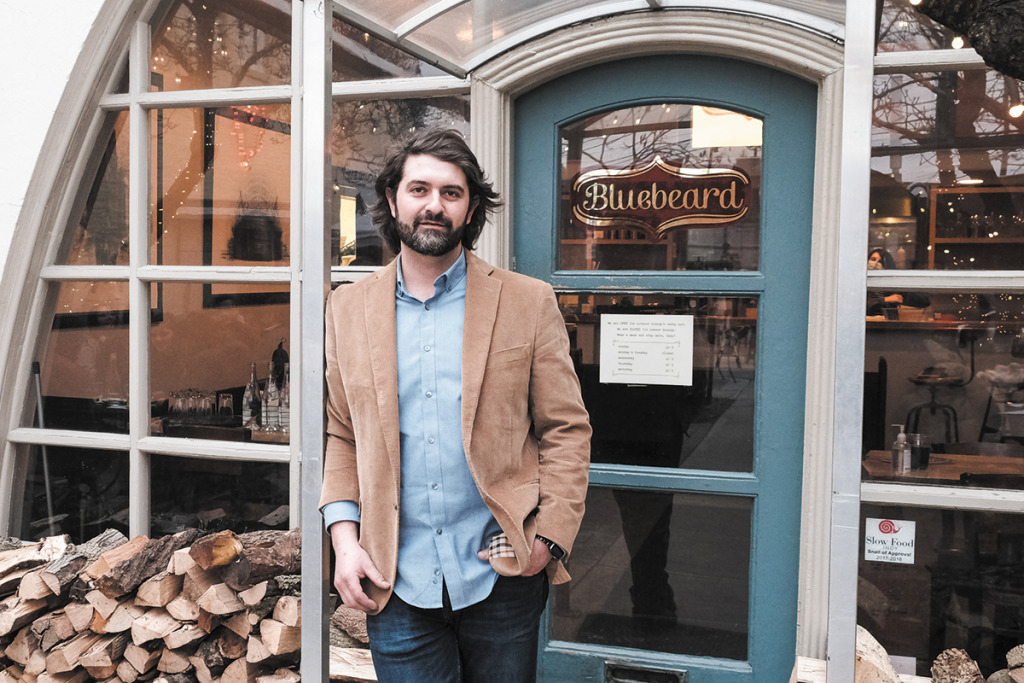 Yes, Bluebeard is one of the city's most acclaimed restaurants—but that's not really what the business is about, says its co-owner and president, Ed Battista.
"We're in the people business," Battista said. "The food is secondary."
The Fletcher Place restaurant and its adjacent bakery, Amelia's, have gone through some radical changes in the past year—all aimed at both keeping the businesses going and maintaining the human relationships at their core.
"Right now, it's about continuing those connections," Battista said.
None of it has been easy. "It's been a really hard year. It's been a year of spinning our wheels, and stress and sorrow," he said.
Out of concern for his staff's safety, Battista has decided not to resume indoor dining until all his employees are vaccinated. "I couldn't live with myself if one of my staff got [COVID-19] and wasn't OK, or if they took it back to their family and lost a parent."
So the restaurant has shifted to takeout, though it still maintains a 25-seat patio for outdoor dining—offering about a 10th of Bluebeard's normal indoor and outdoor capacity combined.
Even during February's deep freeze, Battista said, at least a few customers each day braved the cold to eat on the patio, fortified by heaters, blankets and a fire pit. "It's incredibly inspiring to see people still showing up."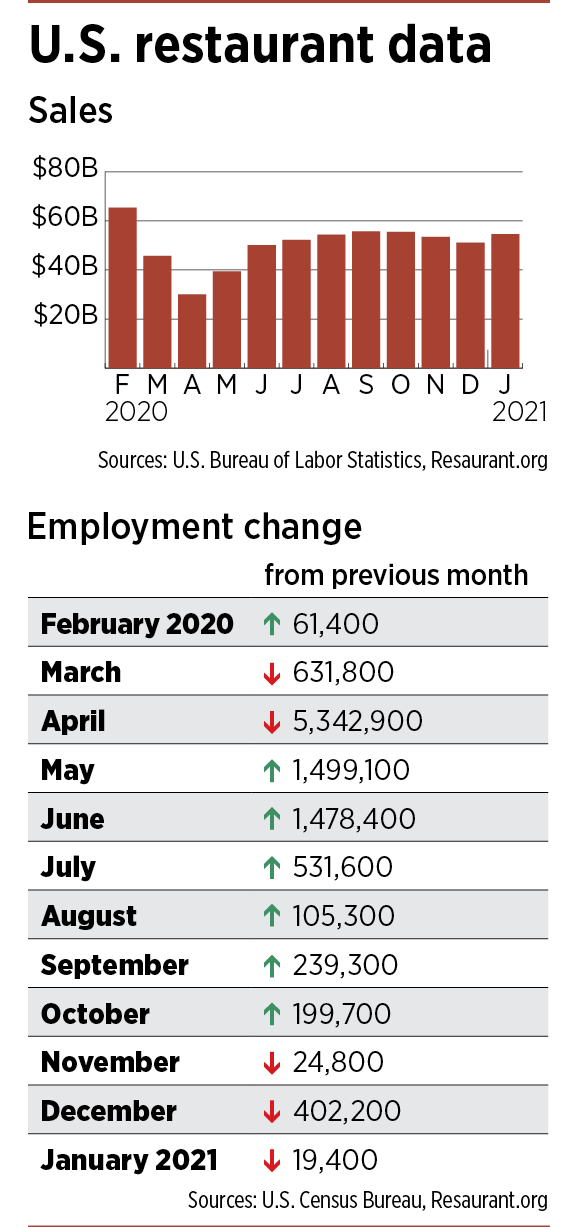 The restaurant has also stepped up its social media game, dedicating nearly two full-time staff positions to creating a steady stream of online content. "With the world the way it is right now, our connections through social media are really important."
That includes videos: Bluebeard occasionally sells take-home meal kits or cocktail kits, which include a link to an instructional video featuring a Bluebeard staffer. Videos are shot in a room at the restaurant that's been converted into a makeshift production studio.
Amelia's also launched a grocery service through which customers can order everything from bottles of wine to take-home meals to baked goods and grocery staples, then stop by the bakery for curbside pickup.
Pre-pandemic, Battista said, the business generated about 75% of its revenue from Bluebeard and 25% from Amelia's. Now, it's just the opposite, with grocery sales making up the bulk of revenue.
Overall, business is down about 40% from pre-pandemic levels. Between Bluebeard and Amelia's, Battista now has 57 full- and part-time employees, down from 86 pre-pandemic. Those who remain have learned new skills by necessity.
"We've got bartenders who are now making gelato," he said.
On top of all the business uncertainty, Battista said the hardest thing about the pandemic was not being able to hug his parents. (His parents are now vaccinated and hugging has resumed.)
Looking ahead, he's optimistic. The flu pandemic of 1918-1920, he noted, was followed by the Roaring '20s.
"We can't wait to see our customers again. It's going to be a wonderful summer."•
Please enable JavaScript to view this content.