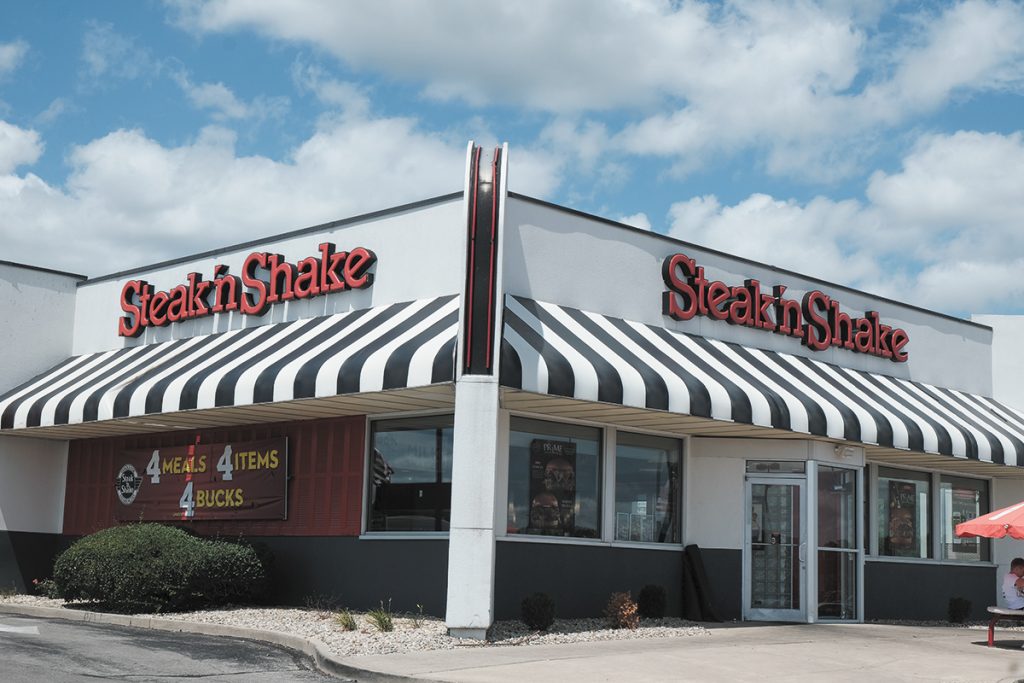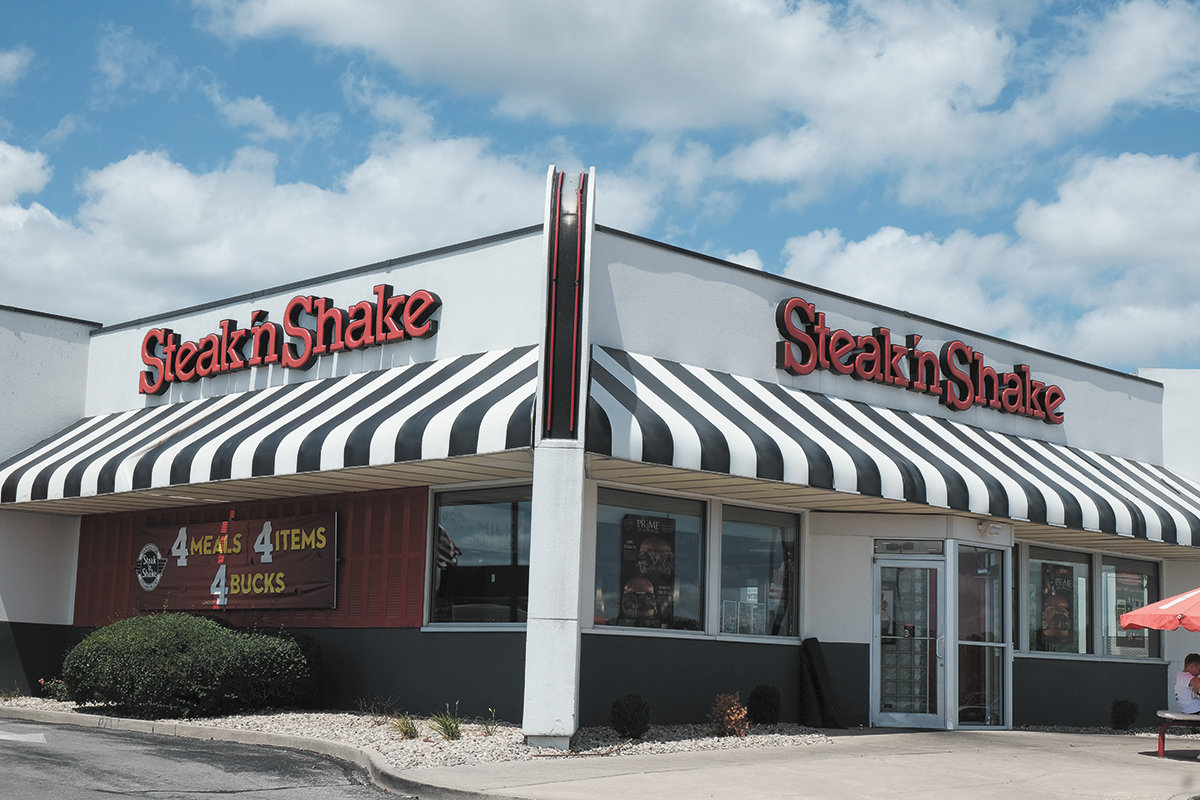 Indianapolis-based Steak n Shake—which used to differentiate itself from its burger competitors by offering table service—plans to convert more of its restaurants to more efficient counter-service-only franchises as the chain attempts to bounce back from growing losses.
Sardar Biglari, CEO of Steak n Shake parent Biglari Holdings Inc., said Friday in his annual report to shareholders that the chain's performance went from "bad to worse" in 2019.
"Last year's performance was dismal because our largest subsidiary, Steak n Shake, was once again a drag on results," he said.
Steak n Shake's operating loss grew to $18.6 million in 2019, down from $10.7 million the year before.
Same-store sales, which measure sales at restaurants open at least 18 months, fell 6.9% during the year—the third straight annual decline after seven years of increases. Foot traffic to the restaurants dropped 11.2%.
Biglari said he believes the key to a turnaround will be converting company-owned stores to a newer and more efficient franchise model that eliminates wait staff and relies on counter service.
The company has "temporarily" closed 107 of its 368 company-operated restaurants in that effort and converting 29 of them into single-unit franchise partnerships.
"Most of the temporarily closed units will reopen, but with counter service rather than table service," Biglari said.
Those conversions will save labor costs, he said.
"Our staunch dedication to high-quality products and low prices was not matched by the type of equipment and kitchen design necessary for high-volume production," he said. "The combination of labor-intensive, slow production with high-cost table service has led our overall labor costs to be 6 to 8 percentage points above those incurred by our competitors."
Biglari said Steak n Shake's losses can be blamed on company-owned stores. Of its 610 total restaurants, 213 are operated by traditional franchises. Those traditional franchises generated a record profit of $8.5 million in 2019, he said.
The chain's newest franchise model, the single-unit franchise partnership, also looks to be profitable, he said. Same-store sales for franchise partners increased by 2.2% last year, he said.
The franchise partnership offers would-be entrepreneurs the opportunity to operate a single unit for $10,000. That's far less than a traditional franchisee would pay, but the single-unit operators pay a fee of 15% of revenue to Steak n Shake and split profits 50/50.
The conversion to the franchise partnerships has been slow. Biglari said it has received 17,000 applications for the partnerships but approved only the 29 so far.
"To become a franchise partner is no easy task," he said. "The road to the summit is steep. … Doubtless, our success will come from selecting men and women of extraordinary character and competence."
The partnership offers would-be entrepreneurs the opportunity to operate a single unit for $10,000. That's far less than a traditional franchisee would pay, but the single-unit operators are required to split profits with Steak n Shake.
"In last year's report, I estimated that it would take about three years to transition to a network of franchise partners," Biglari said. "Although we do not anticipate that our acceptance rate will change materially, by virtue of the successful new franchise owners in the system, we expect program enrollment to gain momentum."
In addition to owning Steak n Shake, San Antonio-based Biglari Holdings has an major stake in Cracker Barrel Old Country Store Inc. and owns the steakhouse-franchising firm Western Sizzlin, an insurance company and Maxim men's magazine.
In September, the company bought Southern Oil Co. of Louisiana Inc. for $51.5 million, marking its first acquisition in five years.
Biglari Holdings reported 2019 earnings of $45.4 million on revenue of $610.2 million, compared with a profit of $19.4 million and revenue of $775.7 million the previous year.
Shares in the company were up 2.1% Tuesday, to $122.60 each.
Please enable JavaScript to view this content.