John Mutz has worn a number of hats in his life, from state lawmaker to Indiana lieutenant governor to president of the Lilly Endowment.
Now, at the age of 85, he's taken on a new task—investing in research to find solutions to help the shrinking local news media.
Mutz has donated nearly $2.3 million in the last four years to kick-start and support research by the Northwestern University Medill School of Journalism's Local News Initiative.
Medill's Local News Initiative is a research and development project using deep data analysis of news markets around the country to understand the behaviors and needs of local news consumers. The goal: Provide understanding of how digital audiences engage with local news, and help reinvent and bolster local-news business models.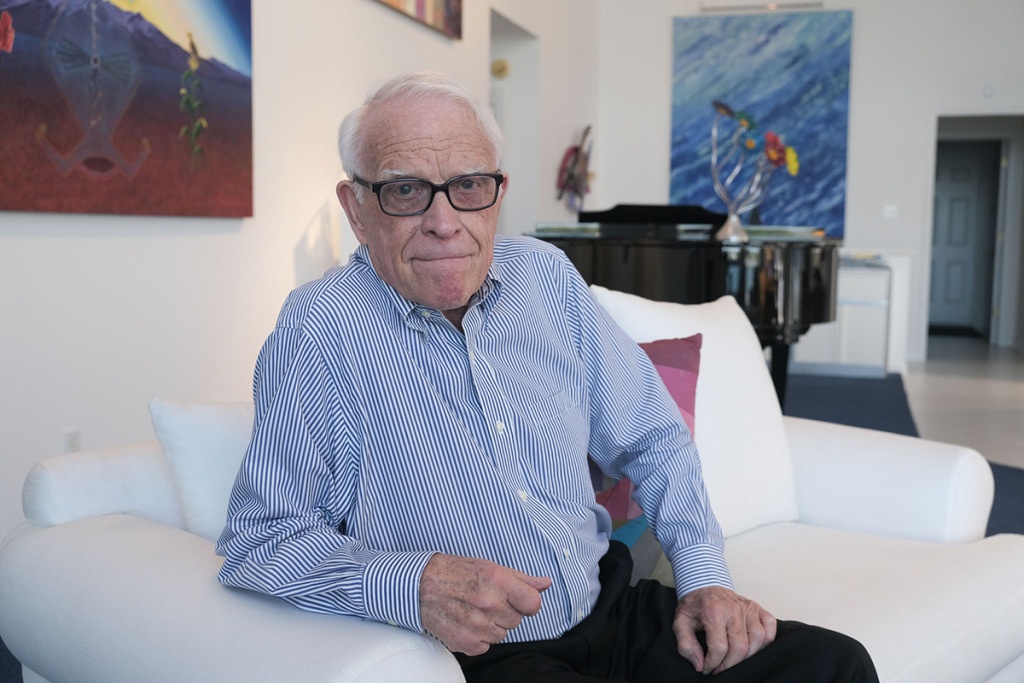 "Local news in America is in an existential crisis. The number of news deserts is expanding," said Tim Franklin, senior associate dean at Medill and the John M. Mutz chair in local news leading the initiative.
Roughly 200 entire counties and more than 1,300 communities in the United States have no local news source, according to data collected in early 2020, before the pandemic, Franklin said. Those are considered news deserts.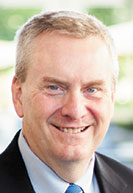 Mutz is a Medill alumnus, and when he was approached about giving a gift to the university for a different project a few years ago, he brought up the idea of instead researching how to help the local-news deficit.
"I said, '[Medill's proposal is] not my big interest right now. My thinking first is how we fill the terrible deficit we have at the local level for up-to-date news that's sustainable and that is reliable,'" Mutz said.
A year after that conversation, the university called him again to ask for help in starting what became the Local News Initiative. That's when Mutz met Franklin, and they came up with early outlines for a local-news program, he said.
The two batted around ideas on how Medill could use its resources to help local news, Franklin said. From there, they came up with the path to use Medill's journalism expertise and the school's built-in Spiegel Research Center to conduct research to help news outlets create better strategies for sustainability.
Mutz gave Medill a challenge grant of $250,000 to start the Local News Initiative in 2017, and the program began its research in early 2018.
Two years later, Mutz gave another gift of $2 million to Northwestern to create the John M. Mutz Chair in Local News. He joined other alumni who endowed the chair for a total of $3 million.
Mutz additionally helped Medill with securing some of its $1.3 million in grants from the Lilly Endowment, where he served as president from 1989 to 1994, and from the Central Indiana Community Foundation and the Robert R. McCormick Foundation, Franklin said.
News deserts
Mutz's political, business and philanthropy experience is what brought him to understand the importance of local journalism, he said. He has decades of political experience as a state lawmaker for 13 years in the 1960s and 1970s, as lieutenant governor under Gov. Robert Orr, and as a former Indiana Republican gubernatorial candidate.
"If there is anyone who can understand what this crisis means for democracy, it's John Mutz," Franklin said. "He understands what it means from a journalistic perspective, but also as a former public official, and as a former, you know, corporate executive, and as you know, a leader in philanthropy in Indiana."
Mutz said news deserts are just as much a problem as food deserts. A functioning government relies on the public knowing what is happening at city council, county commissioner and school board meetings, he said.
"It seems to me that this is extremely important for the future of a democratic society," Mutz said. "A viable democracy depends on people in the community who know what's going on, and who have accurate, reliable information."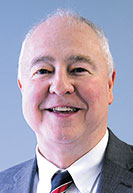 Indiana has fared better than other states with news deserts, said Steve Key, executive director of the Hoosier State Press Association. Scott and Crawford counties are the only ones in the state without their own news outlets.
Neighboring newspapers have stretched resources to pick up some coverage of those counties to help fill the void, he said.
Key pointed to a 2018 research paper published by a group of economists, including one from the University of Notre Dame, that found, in areas with little to no local news coverage, the cost of government goes up.
"From the start of our country, you know, our Founding Fathers knew, and understood the importance of a free press," Key said.
The study surveyed more than 1,000 counties, both with high local news coverage and without coverage, and found on average that, in the three years following a local newspaper's closure, the cost for taxpayer-funded bonds borrowed by the government rose. And some counties saw government employee wage increases.
"Local news organizations are ones that help form kind of a social fabric of a community," Franklin said. "They knit together neighborhoods and communities and institutions and schools in ways that no one else in that community can."

Researching sustainability
The Local News Initiative's first research project started in 2018, where the initiative worked with three newspapers—the Chicago Tribune, San Francisco Chronicle and Indianapolis Star—to data-mine and analyze behaviors of their digital subscribers.
Researchers in Indianapolis also talked to non-subscribers to learn their news needs and news-consumption patterns, and how they get their news, Franklin said.
The research showed the news organizations focused on the wrong metrics, he said. A key to building revenue in modern times is developing reader loyalty and reader habit, creating "reader revenue."
In the past, news outlets have focused on pageviews and time spent on site, and data that was focused on driving digital ad revenue. That is not where local news organizations are going to succeed, Franklin said.
"Reader revenue now, really, is going to be the critical source of income for local news outlets, because Google and Facebook and Amazon are soaking up almost all the digital ad revenue that's out there these days," he said.
Since that 2018 research, the Local News Initiative has moved on to its next phase. It has collected data from more than 20 local news markets, including newspapers in Muncie, Richmond and Evansville.
Its 2019 News Leader Project compiled more than 50 interviews from the news industry, providing insights on the local news crisis and innovations to help news organizations navigate the current market.
The newest project, launched this year, is the subscriber engagement index. It allows local news organizations to benchmark themselves against like-size outlets across the country. The index provides data in real time to see subscribers, what they are reading, what device they are reading from, revenue per subscriber, reader patterns over time and more.
Almost 50 news outlets have joined the index since its launch this spring, and Franklin expects to have more than 100 by the end of the year.
He said the initiative is already making an impact on its news partners, in particular.
In part as a result of the Local News Initiative research, news organizations have shifted to put a lot of focus on digital newsletters in recent years to engage audiences, add to their subscriber base, and build a daily habit of reading local news.
"News outlets have really shifted their focus to putting building habit and reader regularity as a top priority," Franklin said. "And that's really a key change in how local newsrooms approach journalism."•
Please enable JavaScript to view this content.