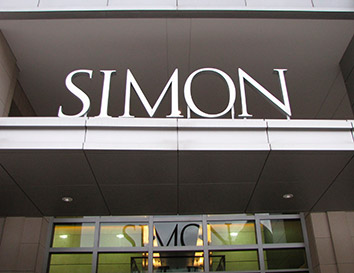 Taubman Centers is going to try to force Indianapolis-based Simon Property Group to follow through with its $3.6 billion purchase of the Michigan-based shopping center owner—a stance that sets the stage for a high-stakes legal battle over the fate of the deal.
Simon Wednesday morning said it had called off the purchase—struck in February, before the onset of the COVID-19 pandemic—arguing that Taubman's deteriorated condition had triggered "material adverse effect" language in the merger agreement.
But later in the day, Taubman issued a press release saying that Simon has no legal basis to cancel the deal and that Taubman will move ahead with obtaining shareholder approval at a special meeting on June 25.
"Taubman believes that Simon's purported termination of the Merger Agreement is invalid and without merit, and that Simon continues to be bound to the transaction in all respects. Taubman intends to hold Simon to its obligations under the Merger Agreement and the agreed transaction, and to vigorously contest Simon's purported termination and legal claims," Taubman said in the press release.
Taubman owns, manages or leases 26 super-regional shopping centers in the U.S. and Asia, with 25 million feet of space. Simon, the nation's largest mall owner, owns or has a stake in more than 200 retail properties in the United States.
In a Wednesday morning press release, Simon said it was terminating the agreement for two reasons: "First, the COVID-19 pandemic has had a uniquely material and disproportionate effect on Taubman compared with other participants in the retail real estate industry. Second, in the wake of the pandemic, Taubman has breached its obligations, which are conditions to closing, relating to the operation of its business."
Simon said Taubman has been hit particularly hard by the pandemic because a "significant proportion of its enclosed retail properties" are "located in densely populated major metropolitan areas" and rely heavily on tourism.
In its press release, Simon said it has sued Taubman in Oakland County, Michigan, seeking a court declaration validating its right to walk away from the transaction.
Simon shares fell 4% Wednesday and dropped another 7% in premarket trading Thursday, leaving them at $77.25.
The Indianapolis company had agreed to buy Taubman for $52.59 per share, all in cash. Taubman shares tumbled 20% Wednesday and more than 3% in premarket trading Thursday, leaving them at $35.
Please enable JavaScript to view this content.